In the midst of the pandemic, aspirational opportunities to redeem points have been few and far between. But with millions of Australians stuck at home, Qantas and Journey Beyond are offering the opportunity for QFF members to switch out business and first-class flights for all-inclusive Gold Service train journeys around Australia.

Qantas Frequent Flyers can now earn and use points on rail journeys across The Ghan, Indian Pacific and Great Southern, signalling the first time Classic Reward Seats have been offered on the ground. This new partnership has generated plenty of hype, and it's sure to encourage a new generation of train-buffs.
But is it worthwhile using your hard-earned Qantas Points on a rail journey? We think so!
Discover all the reasons I'll be taking advantage of a Qantas Classic Rail Reward, and find out what you need to bear in mind before you book.
First up: Crunching the numbers
When it comes to 'on the ground' redemptions, the value on offer is typically very poor. After all, you'll score just over 0.5 cents value per point on gift cards, at the Qantas Rewards Store and with 'Points Plus Pay'. And while international first and business class redemptions typically offer the best 'bang for buck', we simply don't have the opportunity to redeem for premium airline travel right now.
So how does a Qantas Classic Rail Reward stack up?
I've crunched the numbers on the Qantas' rail redemption opportunities, and the value offering is surprisingly solid. There are nine different routing and accommodation combinations across the three rail products, starting from just 100,000 points: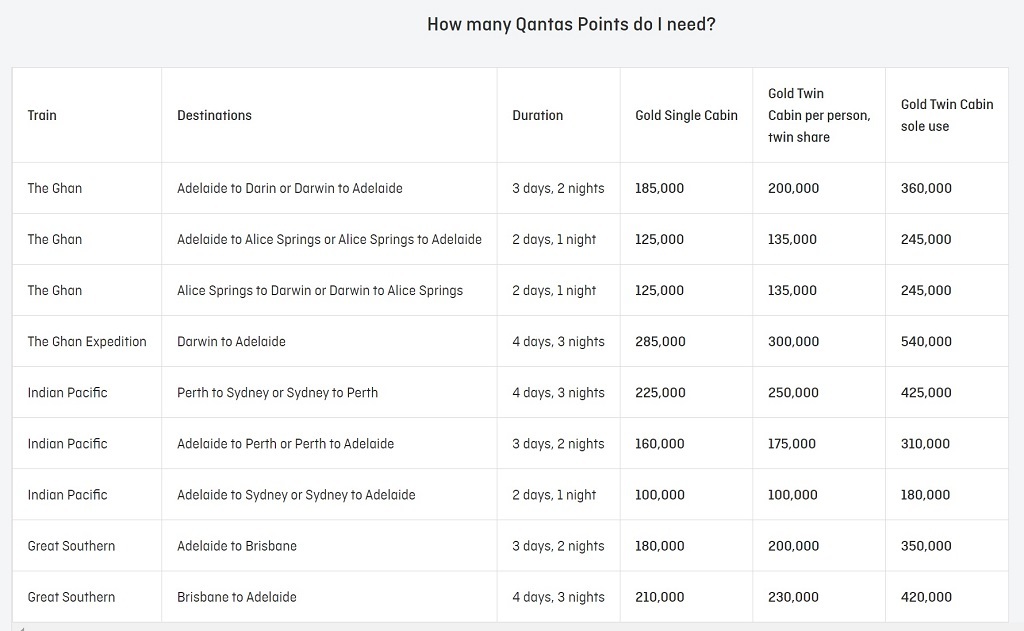 In fact, when comparing revenue ticket vs points cost, a number of redemptions offer well over 1 cent per point value. As an example, it's possible to book a Gold Single cabin on a three-day journey on The Ghan from Adelaide to Darwin in peak travel period (Dry Season) for $2,799 or 185,000 points. That works out to over 1.5 cents value per point, which, let's face it, is about as good as it gets in the current travel climate:

At the lower end of the spectrum, a 3 day journey on the Indian Pacific from Adelaide to Perth in July offers a respectable 1 cent per point value:

That's still a good redemption proposition. After all, it's almost double the value you'd extract with the purchase of a gift card at the Qantas Rewards Store.
No pesky taxes, fees or surcharges to pay
Above and beyond the decent redemption rate, there's another benefit that your wallet is sure to thank you for – the absence of additional taxes, fees or surcharges. If you've booked a Classic Flight Reward redemption in the past, you'll be well acquainted with the notion of paying extra.
In fact, Qantas is known for very high airline surcharges, with redemptions at the pointy end often attracting a co-payment in the many hundreds of dollars, eroding the true value proposition.
With a Qantas Classic Rail Reward, there are no taxes, fees or surcharges to pay in addition to points. Simply select to pay with points, and they are deducted from your Qantas Frequent Flyer account, with no credit card information required.
Enough time to savour the journey
When it comes to points and miles redemptions, I've long been an advocate for booking nights over flights.
Despite the incredible experiences that premium airline travel can offer, a plane trip is finite, and it's not your final destination. Plus, even with short to medium-haul business or first class award redemptions, you can be looking at a huge points outlay for what is just a short time in the air.
With a luxury rail booking, you'll get the best of both worlds – a leisurely and luxurious journey to your destination which is experienced over multiple days, making it a holiday in its own right.
Plenty of inclusions
While a private rail sleeper is the key draw card of this redemption, there are plenty of other inclusions that can add even more value. First up, there's all-inclusive dining, Australian wines, beers, base spirits and non alcoholic beverages to enjoy.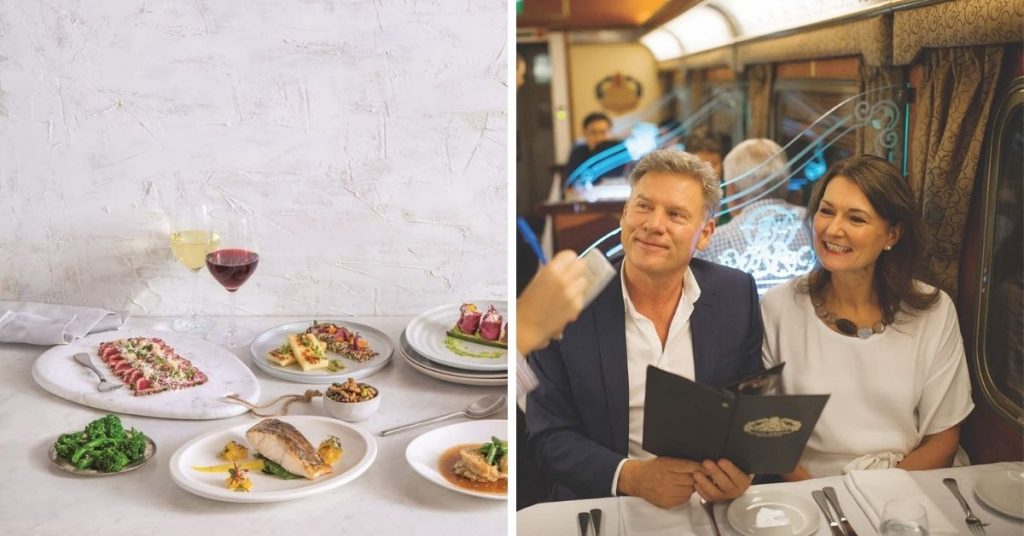 Then, depending on your itinerary, you can take advantage of a range of complimentary off-train activities, too.
An an example, I've booked a four day trip from Adelaide to Darwin on The Ghan, and my journey is inclusive of three activities – a Marla Outback Excursion, Alice Springs Off Train Excursion and Katherine Off Train Excursion. There's even a complimentary transfer thrown in at the end of my trip from the Darwin rail station.
How to book a Qantas Classic Rail Reward
It's an easy and quick process to to book a Classic Rail Rewards with Journey Beyond using Qantas Points. Simply follow the steps below:
Step 1: Visit Journey Beyond Rail Expeditions
Step 2: Search and select a journey with the Classic Rewards icon
Step 3: At checkout, select 'Use Points', then log into your Frequent Flyer account and book your journey with Qantas Points
Digging into the fine print
Before you take the plunge to book in your rail journey, it's important to bear in mind that the Classic Rail Reward cancellation policy is quite strict. For departures prior to 1 April 2021, there's flexibility with refunds up to 7 days prior to departure. However, for departures from 1 April 2021, you'll be slugged the full redemption value if you cancel within 45 days of departure. We've listed out the cancellation policies below:
Departures before 1 April 2021: Classic Rail Rewards are fully refundable if cancelled more than 7 days prior to departure. You'll pay 100% cancellation fees if you cancel within 7 days of departure.
Departures from 1 April 2021: Classic Rail Rewards are fully refundable when cancelled within 14 days of booking and more than 45 days prior to departure. A fee of AU$200 or 25,000 Qantas Points per person applies if a booking is cancelled more than 45 days prior to departure. 100% cancellation fees apply for bookings cancelled within 45 days of departure.
What's included with Gold Service?
Journey Beyond Gold Service includes a private sleeper cabin. You'll then have access to either private or shared toilet facilities, depending on whether you're travelling in a single or double cabin. You'll also get access to all-inclusive dining and a range of off-train excursions, as depending on your itinerary.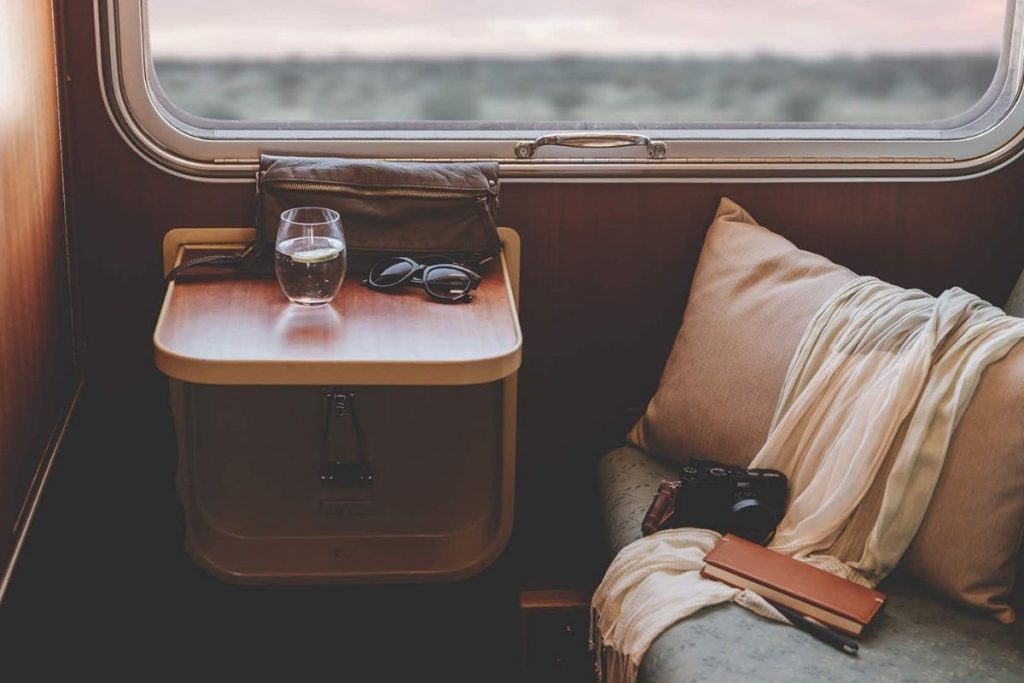 The full list of inclusions is as follows:
For Gold Twin, a comfortable sleeper cabin featuring private en suite and upper and lower berths that convert to a three-seater lounge by day
For Gold Single, a compact sleeper cabin featuring a bed that converts to a seat by day and shared shower/toilet facilities located at the end of the carriage
Power outlets in cabin
In-cabin music channels and journey audio commentary available
All-inclusive dining in the Queen Adelaide Restaurant
All-inclusive Australian wines, beers, base spirits and non-alcoholic beverages
All-inclusive Off Train Excursions and Short Stops
Luggage allowance of 60kg per guest
Complimentary Shuttle bus transfers available in Darwin to selected hotels in the city centre (for The Ghan)
You can find out more about Gold Service inclusions on the Journey By Rail website here.
What about Platinum Service?
If Gold Service is Qantas Business Class, then Platinum Service is the Emirates A380 first-class suite. Courtesy of Qantas and Journey Beyond, we recently took a tour of Platinum Service on the Ghan, and it's safe to say we were very impressed.
With spacious and super-luxe cabins plus more decadent dining options, Platinum Service is one for the bucket list.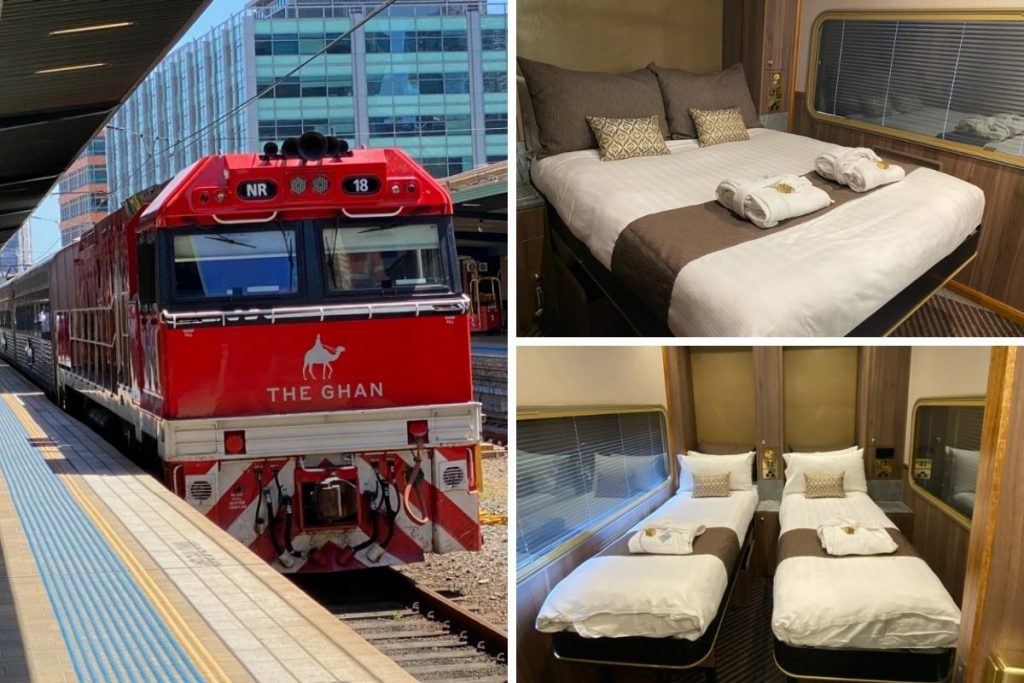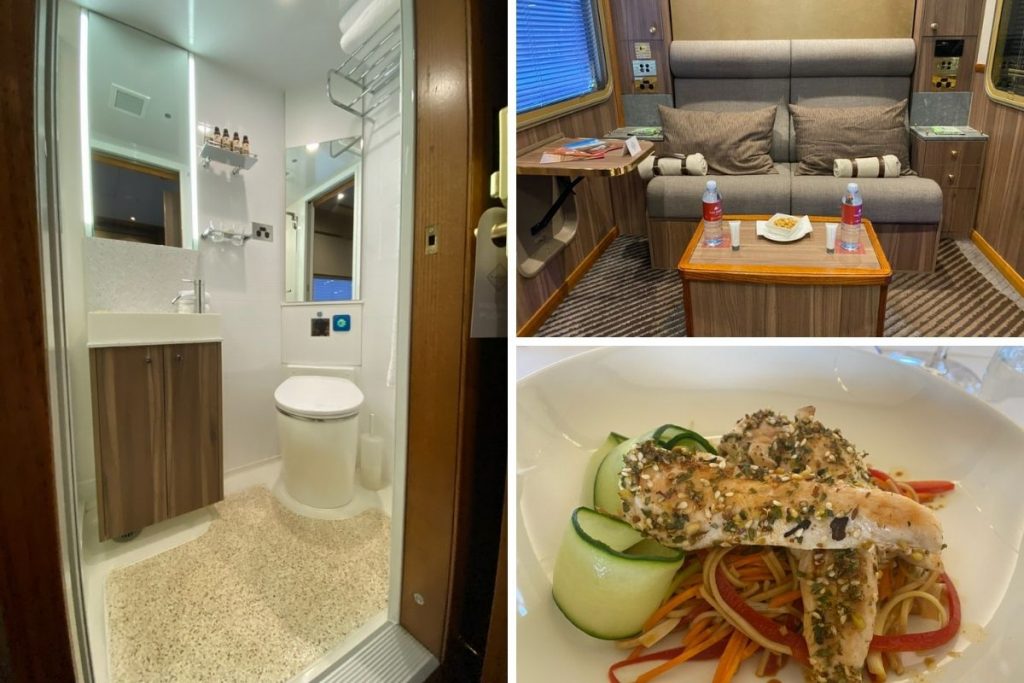 Sadly, Platinum Service rail journeys aren't currently bookable via Qantas Classic Rail Rewards. However, we understand that Platinum upgrade options are in the works – so watch this space!
Earning Qantas Points with Journey Beyond bookings
Qantas Frequent Flyers can earn 1 Qantas Point per $1 spent on eligible Journey By Rail train and holiday packages. You can book online, via phone or via your travel agent. To ensure your points are credited, be sure to link your Qantas Frequent Flyer number to your booking before you commence travel. Note that you won't be able to earn Qantas Points on Classic Rail Reward bookings.
The Champagne Mile toured The Ghan courtesy of Qantas and Journey Beyond. Supplementary images courtesy of Journey Beyond.
While you're here: Subscribe to our newsletter for the latest tips, deals and news. It only takes a few seconds and we respect your privacy: