Plus, my five top reasons to use your points for an aspirational train trip across Australia
In the midst of a pandemic, you'd be forgiven for thinking that aspirational opportunities to redeem points are few and far between. But with Qantas Points now unlocking all-inclusive Gold Service train journeys around Australia, there's an exciting new way to burn frequent flyer points.
Last week, I took the opportunity to road-test The Ghan from Adelaide to Darwin using my Qantas Points. It's fair to say that I found it a more than fitting replacement for the international long-haul air travel I've been missing.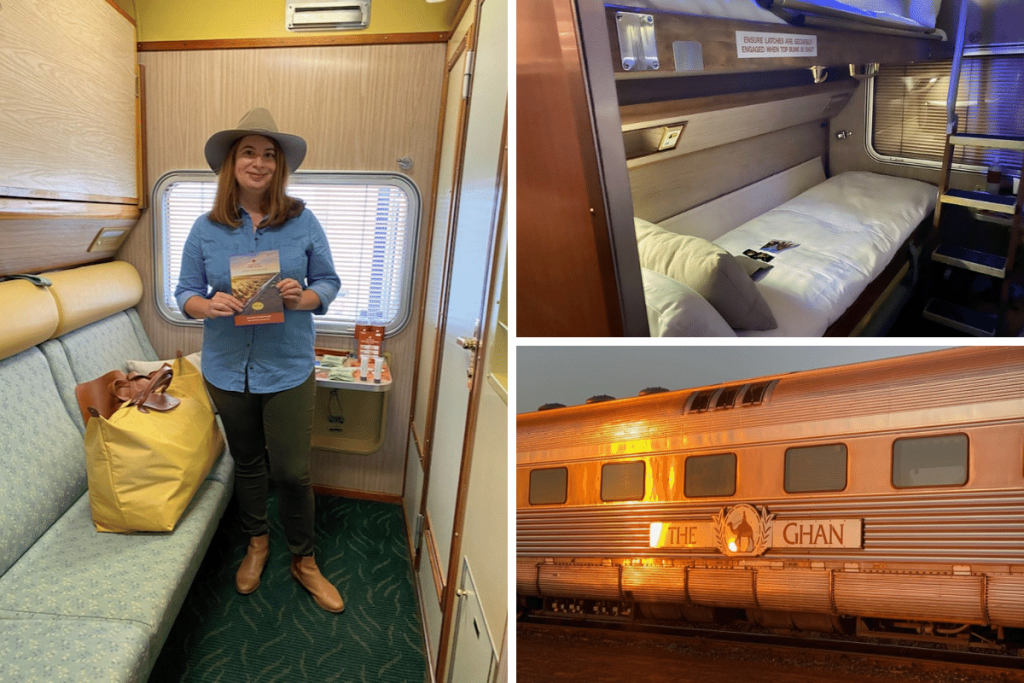 My 54-hour journey included three days and two nights of accommodation in a comfy twin Gold Service sleeper complete with a compact private bathroom. I had access to excellent meals, a range of lovely Australian wines and barista coffee.
The inclusion of off-train activities at Marla, Alice Springs and Katherine Gorge and transfers from Darwin rail station to my accommodation helped to cement this journey as one of the most worthwhile uses of my Qantas Points stash. And the best thing of all? There were no carrier taxes or surcharges I needed to pay to secure my points redemption.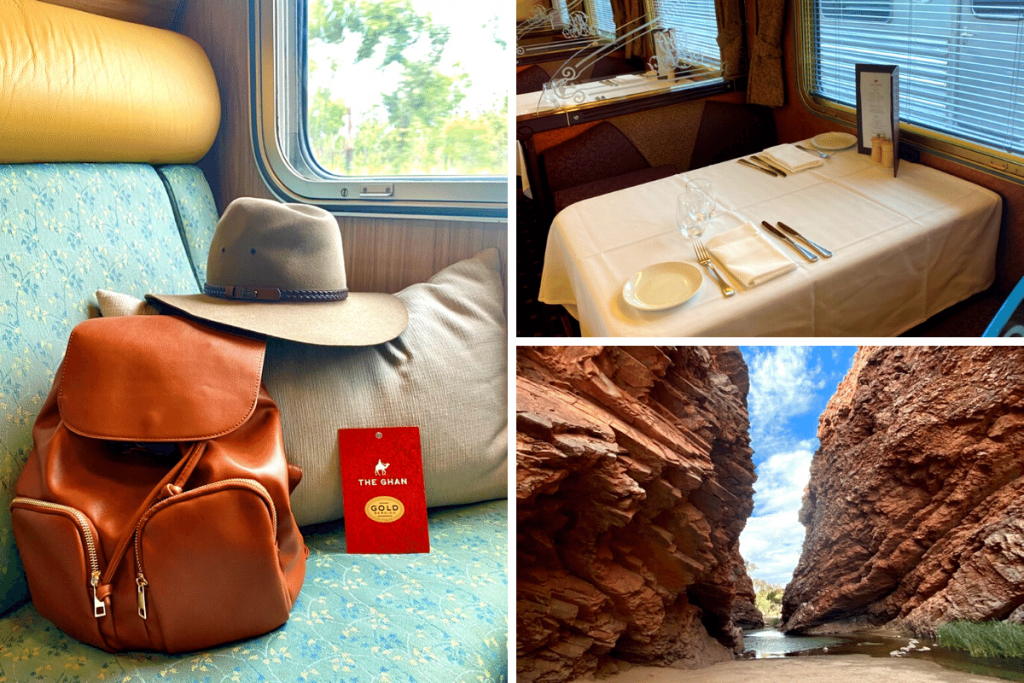 How many Qantas Points are needed to travel The Ghan?
A full three-day journey on The Ghan in Gold Service between Adelaide and Darwin costs between 185,000 to 200,000 Qantas Points, depending on cabin type. Shorter trips of two days and one night can be booked between Darwin and Alice Springs or Adelaide and Alice Springs. These cost 125,000 to 135,000 Qantas Points depending on cabin type.
While this might sound like a significant points outlay, it's worth bearing in mind that a Classic Rail Reward can represent up to 1.5 cents value per Qantas Point (or more). That's around three times the value you'd get by spending your points on gift cards or at the Qantas Rewards Store.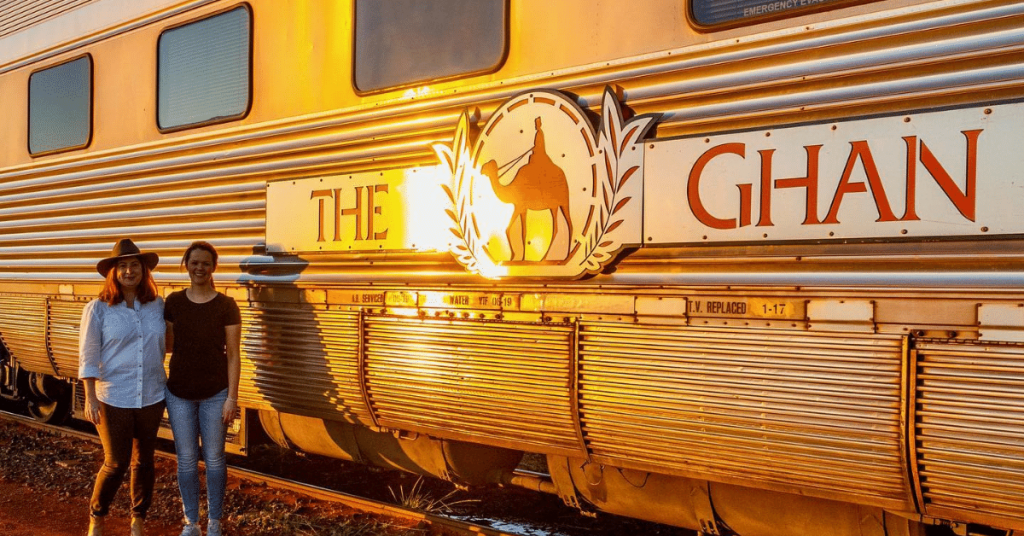 And, if you're planning a trip at short notice, there's a special incentive available. For departures until 31 March 2021, Qantas and Journey Beyond are offering a reduction of up to 30,000 Qantas Points. More information is available here.
Interested in booking? Here are my five key reasons to put a Classic Rail Reward on your bucket list.
1# Wave goodbye to pesky taxes, fees and surcharges
Above and beyond the decent redemption rate, there's another benefit that your wallet is sure to thank you for – the absence of additional taxes, fees or surcharges. If you've booked a Classic Flight Reward redemption in the past, you'll be well acquainted with the notion of paying this extra surcharge.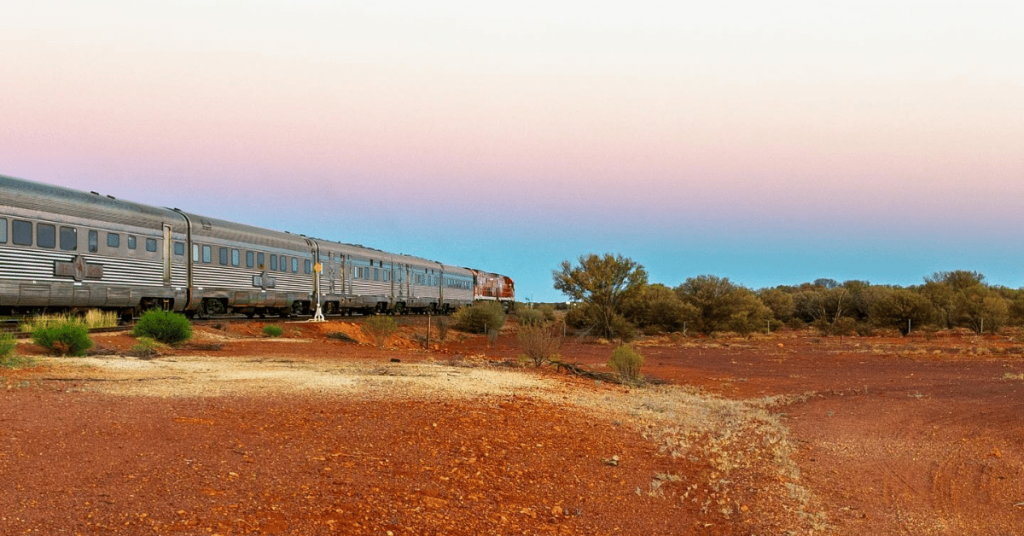 The only additional payment you'll make is if you decide to upgrade your off-train experiences (e.g. swapping out a walking tour for a helicopter tour) or if you choose to purchase souvenirs on the train.
2# Get more time to savour the journey
When it comes to points and miles redemptions, I've long been an advocate for booking nights over flights.
This is because despite the excitement that premium airline travel offers, many business or first class award redemptions demand a huge points outlay for what is just a short time in the air.
With a rail booking, there's a chance to indulge in the best of both worlds – luxury transport to your destination which is experienced over multiple days and nights, making it a real holiday in its own right.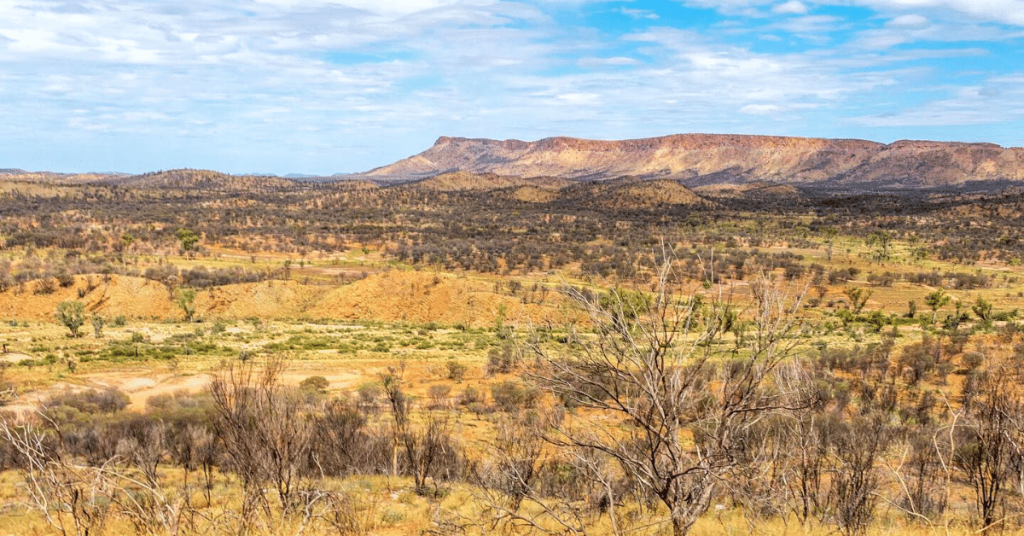 3# Indulge in bottomless wining and dining
While a private rail sleeper is the key draw card of this redemption, there are other inclusions that add even more value.
First up, there's all-inclusive dining, Australian wines, beers, base spirits and non-alcoholic beverages to enjoy. Having sampled a total of ten meals across my journey on The Ghan, I can safely say that all the food was exceptional.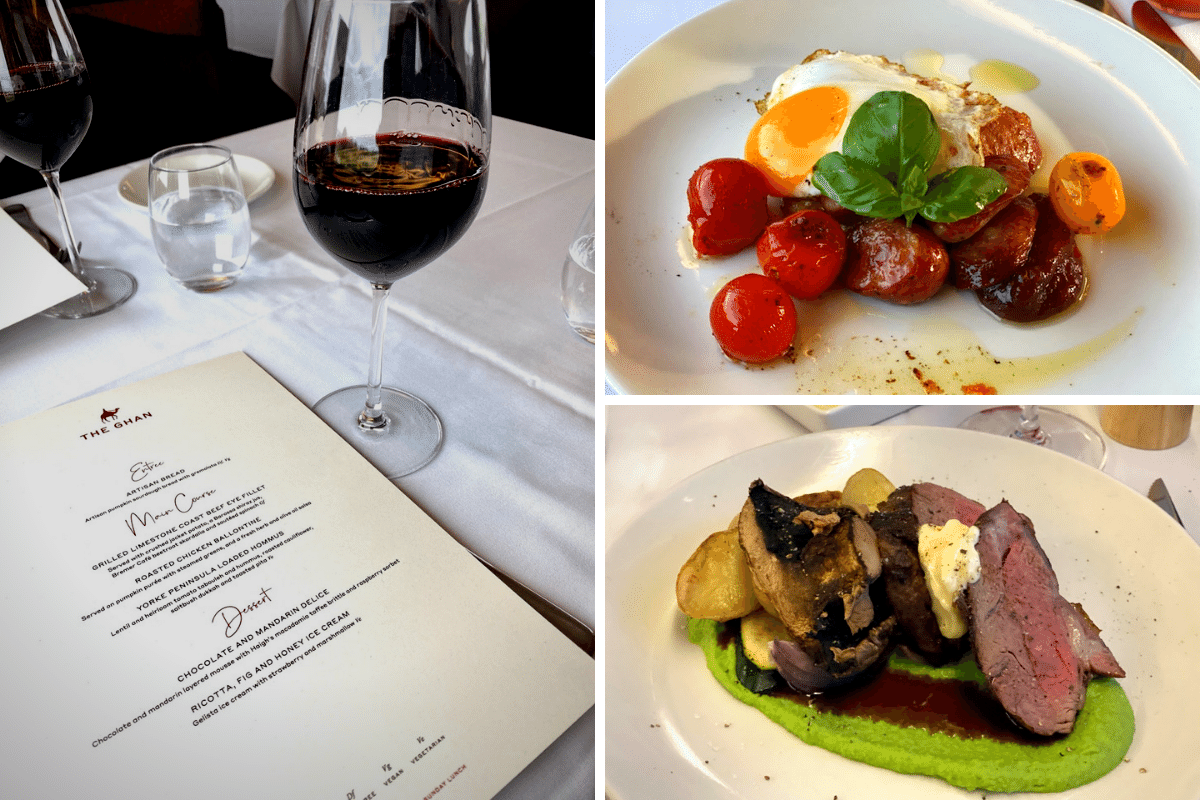 In fact, I enjoyed the food onboard The Ghan significantly more than some meals I've consumed in the air. While no caviar or lobster can be found in Gold Service, there's instead a focus on fresh, local produce cooked to precision. From tender beef fillet to perfectly poached eggs and delicate seafood dishes, each meal I consumed onboard was cooked to precision – a significant achievement given the challenges that cooking on a train presents.
4# Unlock inclusive off-train excursions
While time onboard is the drawcard of a rail experience, a Classic Rail Reward comes with the opportunity for off-train experiences too. Depending on your itinerary, you can take advantage of a range of complimentary off-train activities.
My three day trip from Adelaide to Darwin on The Ghan was inclusive of three activities – a Marla Outback Excursion, Alice Springs Off Train Excursion and Katherine Gorge speed boat tour. There was even a complimentary transfer thrown in at the end of my trip from the Darwin rail station.
5# Finally, enjoy exceptional, personalised service
If there's one aspect of my journey on The Ghan that surprised me the most, it was the high level of service provided by staff. The staff to guest ratio on board The Ghan is very high, which helps to ensure that all wants and needs are catered to quickly.
The staff onboard The Ghan pride themselves on personalised service. In fact, within a short time of embarking the train, all staff in my carriage were greeting me by name. Despite my trip being the first journey of the season, the service was well-oiled, responsive and proactive.
More information about The Ghan
To get a visual feel for The Ghan experience, check out the video below by Youtuber, Paul Stewart. Paul and I both took the same train journey, and his detailed vlog provides a comprehensive overview of what to expect on the three-day journey between Adelaide and Darwin.
If you're interested in booking a Classic Rail Reward, I'd encourage you to do so as quickly as possible. Rail redemptions are growing in popularity as a unique way to experience travel across Australia, so spaces are filling fast.
Read on to find out everything you need to know before you book.
The Champagne Mile Guide to booking a Qantas Classic Rail Reward
In November 2020, Qantas Frequent Flyer launched a new partnership with Journey Beyond, unlocking the ability to earn and use points on rail journeys across The Ghan, Indian Pacific and Great Southern. This signals the first time Classic Reward Seats have been offered on the ground.

First up: Crunching the numbers
When it comes to 'on the ground' redemptions, the value on offer is typically very poor. After all, you'll score just over 0.5 cents value per point on gift cards, at the Qantas Rewards Store or with Points Plus Pay options. And while international first and business class redemptions typically offer the best 'bang for your buck', we simply don't have the opportunity to redeem for premium airline travel right now.
So how does the points cost of a Qantas Classic Rail Reward stack up?
I've crunched the numbers on the different rail redemption opportunities, and it's possible to extract over 1.5 cents value per point, which is excellent.
There are nine different routing and accommodation combinations across the three rail products. Standard pricing starts from just 100,000 points, as highlighted in the table below: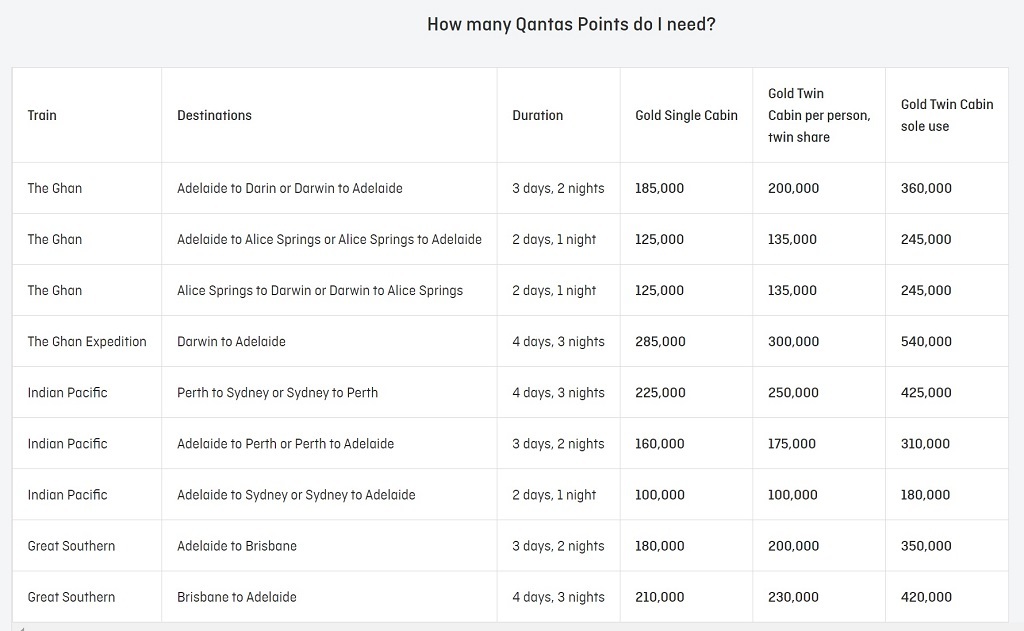 In fact, when comparing revenue ticket vs points cost, a number of redemptions offer well over 1 cent per point value. As an example, it's possible to book a Gold Single cabin on a three-day journey on The Ghan from Adelaide to Darwin in peak travel period (Dry Season) for $2,799 or 185,000 points. That works out to over 1.5 cents value per point, which, let's face it, is about as good as it gets in the current travel climate:

At the lower end of the spectrum, a 3-day journey on the Indian Pacific from Adelaide to Perth in July offers a respectable 1 cent in value per point:

That's still a solid redemption proposition. After all, it's almost double the value you'd extract with the purchase of a gift card at the Qantas Rewards Store.
How to book a Qantas Classic Rail Reward
It's an easy and quick process to to book a Classic Rail Rewards with Journey Beyond using Qantas Points. Simply follow the steps below:
Step 1: Visit Journey Beyond Rail Expeditions
Step 2: Search and select a journey with the Classic Rewards icon
Step 3: At checkout, select 'Use Points', then log into your Frequent Flyer account and book your journey with Qantas Points
Digging into the fine print
Before you take the plunge and book your rail journey, it's important to bear in mind that the Classic Rail Reward cancellation policy is quite strict. For departures prior to 1 April 2021, there's flexibility with refunds up to 7 days prior to departure. However, for departures from 1 April 2021, you'll be slugged the full redemption value if you cancel within 45 days of departure. We've listed out the cancellation policies below:
Departures before 1 April 2021: Classic Rail Rewards are fully refundable if cancelled more than 7 days prior to departure. You'll pay 100% cancellation fees if you cancel within 7 days of departure.
Departures from 1 April 2021: Classic Rail Rewards are fully refundable when cancelled within 14 days of booking and more than 45 days prior to departure. A fee of AU$200 or 25,000 Qantas Points per person applies if a booking is cancelled more than 45 days prior to departure. 100% cancellation fees apply for bookings cancelled within 45 days of departure.
What's included with Gold Service?
Journey Beyond Gold Service includes a private sleeper cabin. You'll then have access to either private or shared toilet facilities, depending on whether you're travelling in a single or double cabin. You'll also get access to all-inclusive dining and a range of off-train excursions, depending on your itinerary.
The full list of inclusions is as follows:
For Gold Twin, a comfortable sleeper cabin featuring private en suite and upper and lower berths that convert to a three-seater lounge by day
For Gold Single, a compact sleeper cabin featuring a bed that converts to a seat by day and shared shower/toilet facilities located at the end of the carriage
Power outlets in cabin
In-cabin music channels and journey audio commentary available
All-inclusive dining in the Queen Adelaide Restaurant (the food is exceptional!)
All-inclusive Australian wines (there are around 15), beers, base spirits and non-alcoholic beverages
All-inclusive Off Train Excursions and Short Stops (you can choose to upgrade off-train excursions at additional cost)
Luggage allowance of 60kg per guest
Complimentary Shuttle bus transfers available in Darwin to selected hotels in the city centre (for The Ghan)
You can find out more about Gold Service inclusions on the Journey By Rail website here.
What about Platinum Service?
If Gold Service is Qantas Business Class, then Platinum Service is the Emirates A380 first-class suite. Courtesy of Qantas and Journey Beyond, we recently took a tour of Platinum Service on The Ghan, and it's safe to say we were very impressed.
With spacious and super-luxe cabins plus more decadent dining options, Platinum Service is one for the bucket list.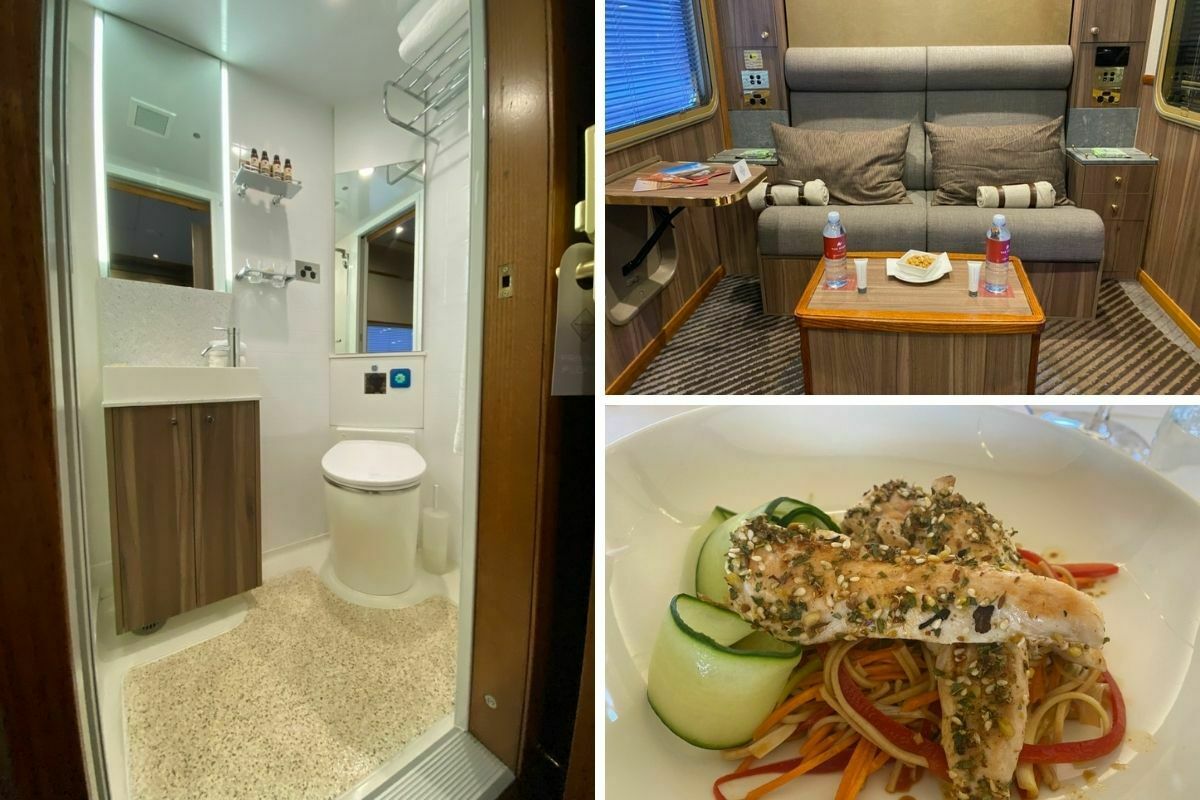 Sadly, Platinum Service rail journeys aren't currently bookable via Qantas Classic Rail Rewards. However, we understand that Platinum upgrade options are in the works – so watch this space!
Earning Qantas Points with Journey Beyond bookings
Above and beyond using Qantas Points for rail journeys, you can earn them when you travel, too.
Qantas Frequent Flyers can earn 1 Qantas Point per $1 spent on eligible Journey By Rail train and holiday packages. You can book online, via phone or via your travel agent. To ensure your points are credited, be sure to link your Qantas Frequent Flyer number to your booking before you commence travel. Note that you won't be able to earn Qantas Points on Classic Rail Reward bookings.
The author travelled on The Ghan independently using Qantas Points in February 2021. The author was hosted at a Qantas and Journey Beyond lunch on The Ghan in November 2020. Supplementary images courtesy of Anna Malden.
While you're here: Subscribe to our newsletter for the latest tips, deals and news. It only takes a few seconds and we respect your privacy: