When it comes to spending points, international flights have traditionally offered the highest value. But with ongoing restrictions on air travel, an increasing number of us are looking to redeem points closer to home.
From domestic flights to hotels, credits on your account, future international travel and more, we've compiled a list of the best ways to redeem 100,000 Membership Rewards points right now.
First up: What is 100,000 Membership Rewards points worth?
100,000 Membership Rewards points is equal to 50,000 frequent flyer points across leading airline partners, the equivalent of $500 to pay off your card account statement or $500 in gift cards with leading brands.
Of course, if you'd rather wait to redeem in the future, the fact that there's no points expiry means you can save your nest egg and use it at a later date.
But how to best spend a stash of points in the current climate? We've put together an article to help you discover realistic redemption opportunities that are accessible in the short to medium term.
Redeem for Qantas flights via Cathay Pacific Asia Miles
Membership Rewards Gateway points aren't transferrable to Qantas Frequent Flyer – but there's a loophole that can still have you easily redeeming for flights on Qantas metal.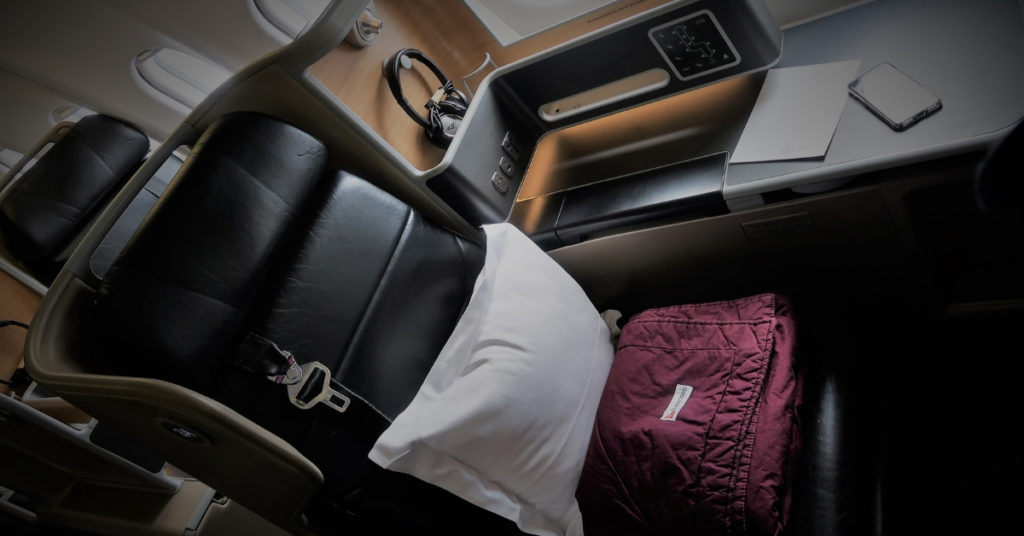 Cathay Pacific's Asia Miles frequent flyer program provides access to Qantas operated flights across the domestic network. Membership Rewards points transfer at a rate of 2 to 1, unlocking 50,000 Asia Miles from 100,000 Membership Rewards points.
In some cases – such as longer flights in economy and business class – you'll be able to access cheaper redemption rates than if you were to use Qantas Frequent Flyer points.
In the current climate, where could a stash of Asia Miles take you domestically on Qantas?
Below, we've put together a summary of the Asia Miles cost of domestic Qantas redemptions across economy and business cabins:
| Route | Economy | Business |
| --- | --- | --- |
| Sydney – Melbourne | 10,000 | 20,000 |
| Melbourne – Hobart | 10,000 | 20,000 |
| Adelaide – Darwin | 15,000 | 30,000 |
| Sydney – Perth | 15,000 | 30,000 |
| Melbourne – Perth | 15,000 | 30,000 |
| Brisbane – Perth | 15,000 | 30,000 |
50,000 Asia Miles is enough to unlock five shorter economy flights, or two in business class and one in economy (taxes/fees apply).
For longer routes – including selected trans-continental routes which are operated by the superior Qantas A330 with lie-flat business class suites – it's possible to unlock one flight in business class, and one in economy.
Of course, when borders re-open, Asia Miles can also unlock tremendous value for international redemptions in business and first class across oneworld partner airlines. Think Qatar Airways, Cathay Pacific, Finnair and more. You can find out more about this here.
Whichever way you look at it, Asia Miles could be a great redemption option if you're keen to travel on Qantas metal. Depending on the route, you could also save significantly on the number of points required.
Transfer to Velocity Frequent Flyer for domestic flights with Virgin Australia
A stash of 100,000 Membership Rewards points is the equivalent of 50,000 Velocity Frequent Flyer Points – and that's enough to get you travelling extensively in Australia. Here's what you could book.
Up to six short-haul flights in Virgin Australia economy
With a balance of 50,000 Velocity Points, you could book six zone one domestic flight rewards in economy.
The Virgin Australia network is extensive, with a number of Zone One routes on offer. This includes:
Sydney-Melbourne
Sydney-Gold Coast
Adelaide-Melbourne
Perth-Kalgoorlie
Zone one covers travel under 600 miles (965 km), with a redemption costing just 7,800 Velocity Points (excluding taxes/fees).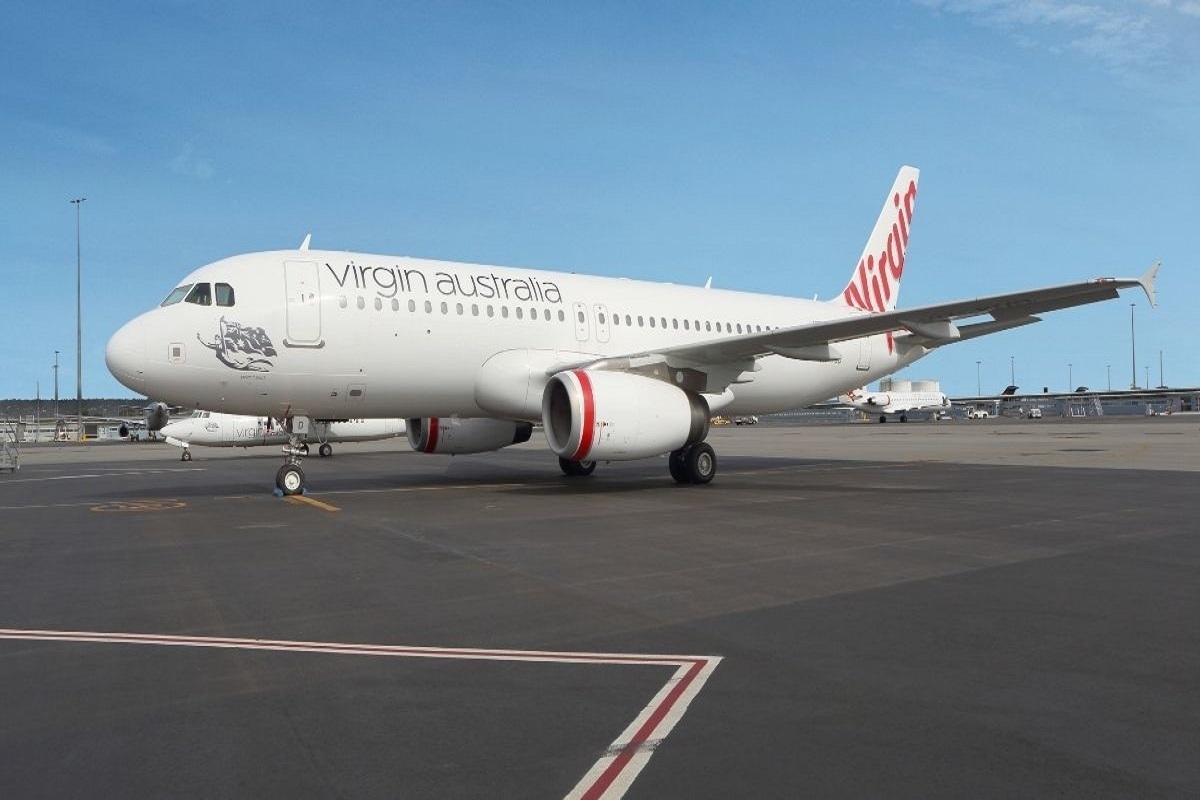 Three short-haul Virgin Australia business flight redemptions
Prefer to travel in business class? A zone one business class redemption costs just 15,500 Velocity Points (excluding taxes/fees). So, with 50,000 Velocity Points, you could book three one-way redemptions. To extract maximum value, consider using your points for regional routes where cash fares are typically high.
Redeem for 66,666 Marriott Bonvoy Points
As a leading global hotel loyalty program, Marriott Bonvoy boasts an extensive portfolio of hotels in Australia and overseas.
Subject to availability, Bonvoy points can be used to book a room at any one of Marriott's properties. This includes a portfolio of aspirational Marriott properties in Australia across brands including Ritz Carlton, W, the Westin and more. This includes multiple five-star properties in Sydney, Melbourne and Brisbane and 'The Tasman', a Luxury Collection hotel due to open soon in Hobart.
In fact, just last weekend, I used Bonvoy points to book the luxe new Ritz Carlton in Perth.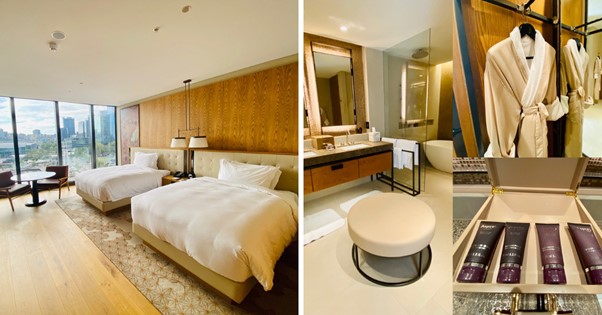 3 Membership Rewards points is equal to 2 Marriott Bonvoy points. So, with 100,000 Membership Rewards points, you'll score the equivalent of 66,666 Marriott Bonvoy Points.
Marriott Bonvoy award nights are priced by category, and then by 'standard', 'peak' and 'off peak' pricing levels, as driven by demand. The table below sets out the number of points you'll need for a free night at each one of Marriott's categories:
| Hotel Category | Off Peak | Standard | Peak |
| --- | --- | --- | --- |
| 1 | 4,500 | 7,500 | 10,000 |
| 2 | 9,000 | 12,500 | 15,000 |
| 3 | 13,500 | 17,500 | 20,000 |
| 4 | 18,000 | 25,000 | 30,000 |
| 5 | 27,000 | 35,000 | 40,000 |
| 6 | 36,000 | 50,000 | 60,000 |
| 7 | 45,000 | 60,000 | 70,000 |
| 8 | 63,000 | 85,000 | 100,000 |
Currently, Marriott properties in Australia are classified between Categories 3 and 6. Depending on your property of choice and applicable pricing level, a stash of 66,666 points could allow you to book multiple nights at your property of choice.
As an added sweetener, all award stays of four nights or more automatically get a fifth night free. This free night is instantly credited when you book online and it applies to stays across all participating Marriott brands.
Unlock $500 in value with American Express Travel
For a convenient way to book travel, you can use Membership Rewards points for $500 to spend with American Express Travel Online. Through the Amex Travel portal, you can easily book flights, hotels and car rentals.
It's worth remembering that the American Express Explorer Credit Card comes with a $400 travel credit each year. Amex Travel allows users to pay with travel credit, points, cash or a combination of all three.
Use for $500 value in gift cards
In the midst of the current pandemic, it's not surprising that an increasing number of American Express card members are opting to redeem Membership Rewards points for gift cards. With a swag of 100,000 points, it's possible to get $500 in value from gift cards across a range of major retailers.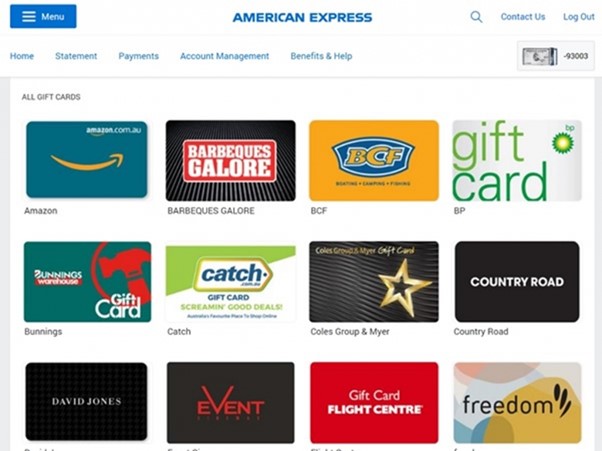 We've listed out some of the most popular retailers in the table below:
Retailer
Value
Membership Rewards
points needed
BP
$500
$100,000
Bunnings
$500
$100,000
IKEA
$500
$100,000
Myer
$500
$100,000
Priceline
$500
$100,000
Webjet
$500
$100,000
Westfield
$500
$100,000
WISH
$500
$100,000
JB-HiFi
$500
$100,000
Apply a $500 credit to your Card Account
Cash equals convenience. Using Membership Rewards points to pay for charges is an attractive redemption option for those who may be reluctant to redeem for travel or goods right now.
This is a quick and easy redemption option. Simply login to your online account or the Amex App, select the 'use points for charges' option below your Membership Rewards balance and apply points to charges with a single click.
100,000 Membership Rewards points are worth $500 credit towards your Card Account. Points can be used toward eligible charges that appear in your 'Recent Activity' or 'Current Statement'.
Summing up
For seasoned points collectors, Membership Rewards stands out from the pack. With the ability to transfer points to multiple airline partners, or to redeem for gift cards, travel credit and charges, Membership Rewards points are as flexible as it gets.
As we've highlighted in this article, while international travel is off the cards, there are many tangible redemption options that are accessible right now.
And, with no expiry on Membership Rewards points and a range of transfer partners, you can also choose to save up your nest egg and book a dream overseas redemption at a later date.
The redemption options we've highlighted in this article are current as of 8 March 2021 and may be subject to change. Membership Rewards redemptions are subject to program T&Cs and availability.
While you're here: Subscribe to our newsletter for the latest tips, deals and news. It only takes a few seconds and we respect your privacy: