Qantas began rolling out free Wi-Fi on their domestic Boeing 737 and Airbus a330 flights back in 2017, and it feels like it's been a very slow process.
Up until recently, WiFi is something I'd rarely encountered on a Qantas plane. In fact, on a Qantas status run in January, I took seven domestic Qantas flights over a 48 hour period, and not one offered inflight connectivity.
However, the Qantas WiFi rollout appears to have picked up the pace in recent months. Qantas has advised that they expect to have WiFi enabled on 80 737 and A330 aircraft by the end of 2018. And according to this article by Australian Business traveller, Qantas claimed to have fitted 30 Boeing 737s with inflight WiFi by mid July 2018.
That represents over 40% of the domestic fleet, so there's almost a 50% chance that your next Qantas 737 flight will sport inflight internet.
But how can you tell if your next Qantas flight is WiFi enabled? Fortunately, there's no longer any need to delve into Flight Radar data or check for a WiFi dome on the plane itself. Now, you can simply look at the departure board to see if your next Qantas flight is displaying a WiFi signal: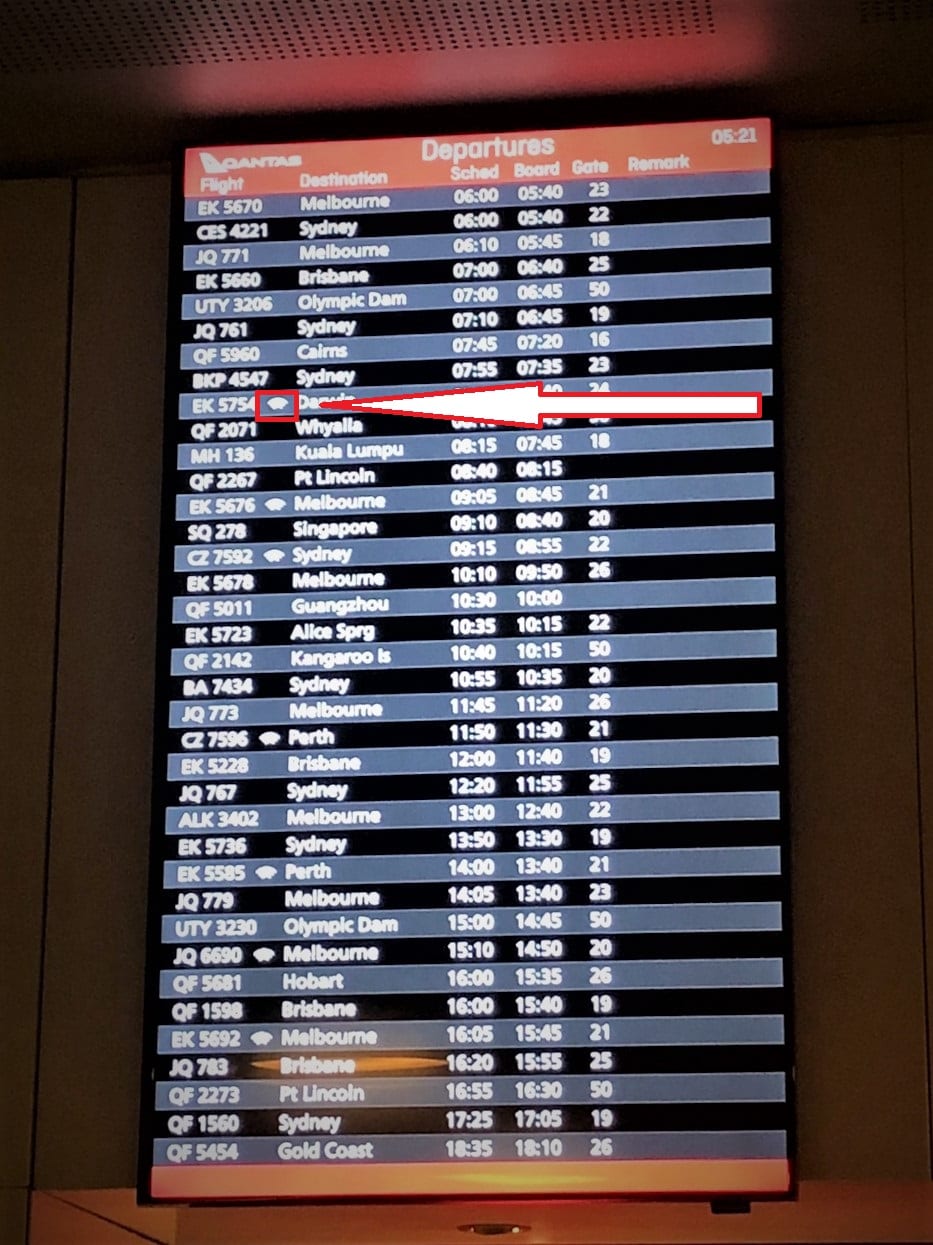 Too easy!
How often do you strike the jackpot with a WiFi enabled Qantas flight?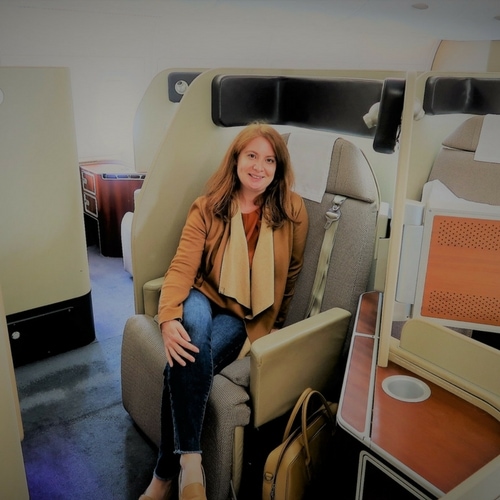 I love to travel the world in comfort and style. In fact, there's really nothing I love more than sitting in a plane at 36,000 feet, a glass of Krug in hand, watching the clouds go by.