Virgin Australia has unveiled updated new business and economy cabins, welcoming Monkey Mia, the first of its latest generation 737-8 aircraft to touch down in Australia.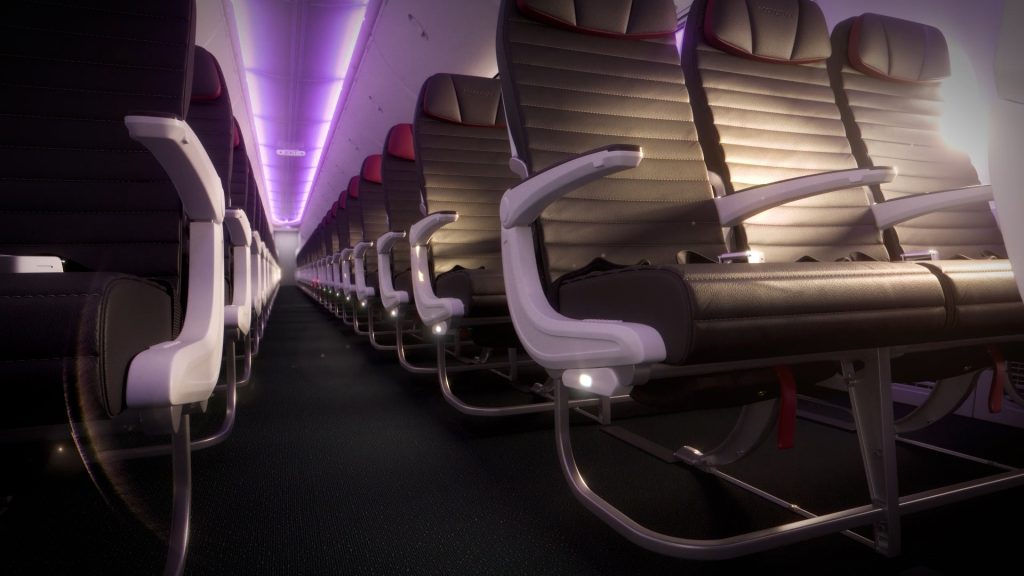 Virgin Australia's brand-new 737-8 aircraft will reduce emissions by at least 15 per cent per flight, supporting Virgin Australia's commitment to targeting net zero emissions by 2050.
Travellers will benefit from up to 50 per cent more carry-on baggage stowage via larger overhead lockers, though Virgin states that current carry on bag limits will remain the same. Most new aircraft are also expected to be fitted with in-flight WiFi.
The move comes as part of a $110 million investment 'cabin refreshment program, set to deliver more seats for travellers and a consistent guest experience across all flights operated by Virgin Australia Boeing 737 aircraft.
As part of this investment, the airline will take delivery of 33 fuel-efficient Boeing 737-8 and 737-10 aircraft in the future, while undertaking a refresh of interior cabins on the airline's existing Boeing fleet.
Here's what to expect onboard.
Business class
Travellers in Virgin Australia's updated business class can expect a more comfortable journey via wider recline seats.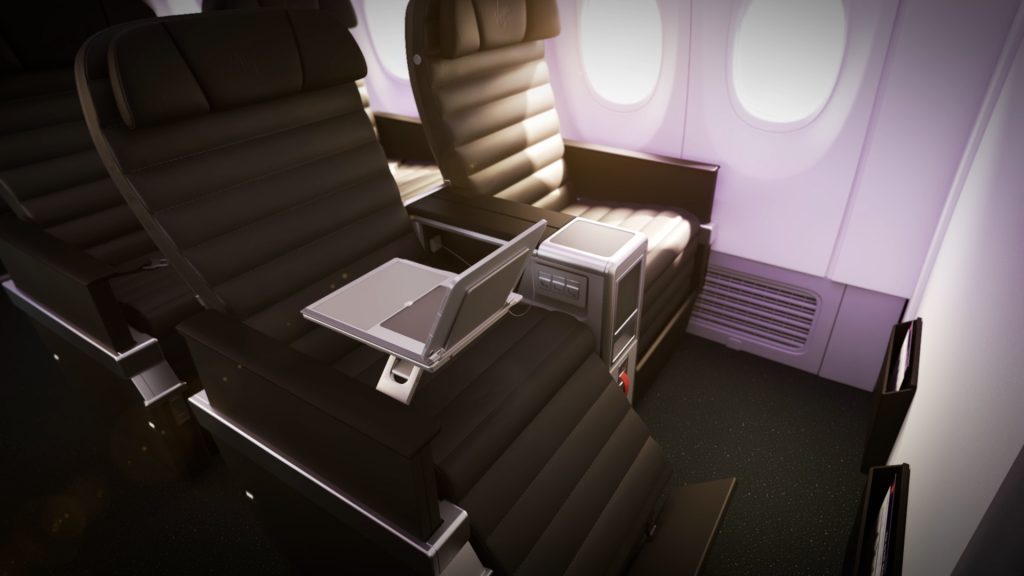 The new seats also feature an all-new extendable footrest, storage compartments, tablet/device holders and water bottle holders. Pleasingly, all business seats will feature in-seat AC and USB power sockets.
Economy class
A new economy seat design features a ribbed backing to elevate comfort and ergonomics.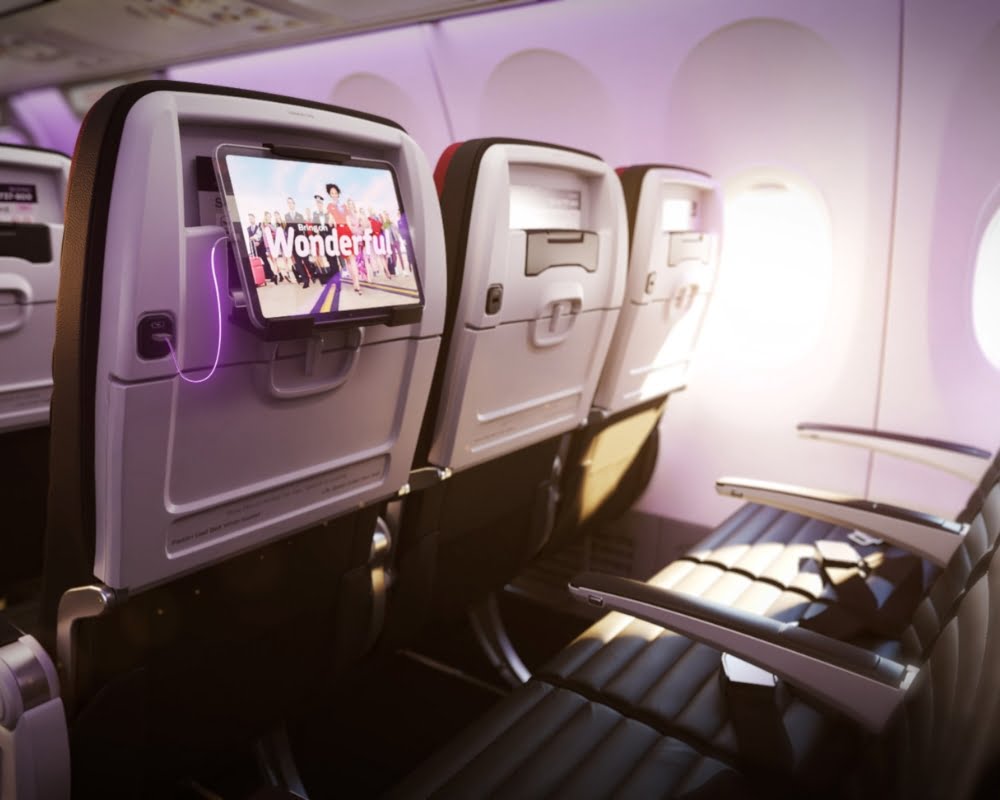 Each seat will sport a personal tablet/device holder and in-seat USB power.
How to fly in Virgin Australia's 'cabin of the future'
The first all-new 737-8 aircraft, Monkey Mia, will ply the skies on domestic routes over the next several weeks, before entering into service on the Cairns-Tokyo route from the end of July.
Virgin Australia is preparing to receive eight new Boeing 737-8 aircraft by Q1 2024, with a further 25 Boeing 737-10 aircraft planned for delivery from late 2024.
Once the cabin refresh program is complete, the unified in-flight offering is expected to deliver an improved, consistent guest experience across all flights operated by Virgin Australia Boeing 737 aircraft.
The Champagne Mile travelled to a media event to welcome the first new 737-8 aircraft as a guest of Virgin Australia
While you're here: Subscribe to our newsletter for the latest tips, deals and news. It only takes a few seconds and we respect your privacy: