Earn Qantas Points or BP Points, each time you top up the tank
If you love collecting Qantas Frequent Flyer points, scoring David Jones eGift cards or saving dollars off fuel, then BP Rewards can help you get ahead.
As the loyalty program for bp, BP Rewards unlocks the ability for customers to earn points on fuel and in-store purchases across participating bp stores.
Read on to discover everything you need to know about BP Rewards.
BP Rewards: The Lowdown
As a flexible rewards program that holds an exclusive tie-up with Qantas Frequent Flyer, BP Rewards gives members the choice to earn either BP Points or Qantas Points.
Qantas Points enthusiast? Select the Qantas Points option to earn directly into your Qantas Frequent Flyer account, and redeem points for flights, upgrades and more.
Alternatively, if you'd prefer to earn BP Points, once you've registered and started earning points, you'll enjoy rewards like David Jones eGift Cards and dollars off at bp.
How to join BP Rewards
Registering for BP Rewards is quick, free and easy to do. You can join right here.
It's almost certainly worth it for the points you'll earn every time you fill up the tank for your daily commute or a road trip, stop in for essentials or pick up a barista-made coffee.
Once you've registered, you'll be sent an email to set your password and invited to select which points you'd like to earn. If you opt for Qantas Points, you'll be asked to input your Qantas Frequent Flyer number.
Not yet a Qantas Frequent Flyer member? Join free with BP Rewards (a saving of $99.50)
If you're interested in earning Qantas Points but not yet a member of Qantas Frequent Flyer, you can join for free once you've registered for BP Rewards.
Qantas Frequent Flyer membership normally costs $99.50 when you join direct. However, this fee is waived for BP Rewards members. Simply select the 'Join Qantas Frequent Flyer' option once you've signed into your BP Rewards account for the first time to become a Qantas Frequent Flyer member at no cost.
How do I earn points with BP Rewards?
As a BP Rewards member, earning points couldn't be easier. Simply scan your BP Rewards card, the BPme app, a Qantas Frequent Flyer card or the digital card in your Qantas app before payment.
If you've opted to earn BP Points, these will be credited to your BP Rewards account. If you've selected Qantas Frequent Flyer, your Qantas Points will appear in your Qantas account.
Benefits of downloading the BPme app
If, like me, you're a parent of small children, then you'll appreciate the convenience of an app that allows you to pay for fuel from your car.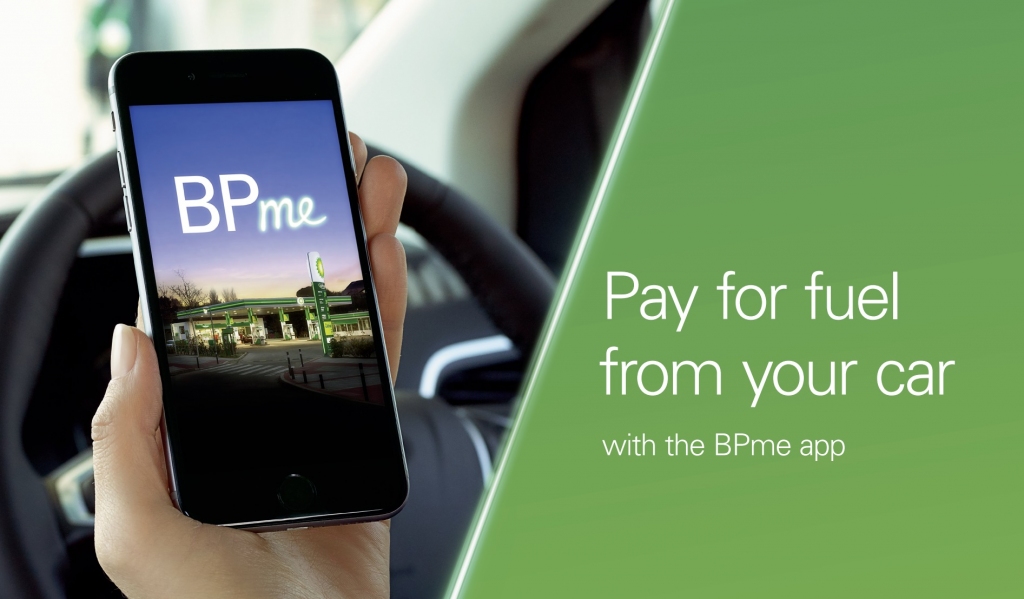 The BPme app does just that, while also earning you BP Points or Qantas Points on all eligible purchases. You can download the BPme app for iOS or Android.
How many points can I earn?
BP Rewards members can earn:
2 points per litre of BP Ultimate Unleaded
1 point per litre of all other fuel
1 point per $1 spent in-store (exclusions apply)
Eligible BP Plus card holders can earn points too:
1 point for every litre of Ultimate 98
1 point for every 2 litres of 91, 95, LPG, Diesel and Ultimate Diesel
1 point for every $1 on eligible in-store purchases
You'll earn the same number of points, regardless of whether you choose to earn BP Points or Qantas Points.
Note that some spend categories are excluded from earning points. A full list of eligible and ineligible products is outlined in the BP Rewards terms and conditions, available here.
Conclusion
Taking a few minutes to join BP Rewards is a no-brainer. It's free to register and an easy way to earn piles of Qantas Points or be rewarded with dollars off fuel and David Jones eGift cards when you fill up the tank.
Whether you're purchasing petrol or shopping for essentials, don't miss a chance to rack up points fast.
This post has been prepared in partnership with BP Rewards
While you're here: Subscribe to our newsletter for the latest tips, deals and news. It only takes a few seconds and we respect your privacy: