A Delta Airlines economy class flight review travelling from Minneapolis to Amsterdam.
| | |
| --- | --- |
| Airline: | Delta |
| Route: | Minneapolis to Amsterdam |
| Flight Duration: | 8.5 hours |
| Flight Number(s): | DL0164 and DL0160 |
| Aircraft Type: | Boeing A380 |
| Date(s) travelled: | 10 August 2019 – 18 August 2019 |
| Class: | Economy |
| Frequent Flyer Program: | Delta SkyMiles |
Booking and planning
My wife and I booked a Delta flight to Amsterdam to get away and explore the city a bit more. It was our fourth time visiting Amsterdam, so we already know the staples and key landmarks of the city.
We love that city. We were on a mission to find the best hidden gems of Amsterdam. Living in the major hub of Minneapolis, we fly Delta Airlines often. We love that Delta offers nonstop flights from Minneapolis to Paris, London and Amsterdam. Simply put, if you can get to those cities, you can get anywhere in the world!
Boarding Delta Airlines economy class
Boarding the flight was an efficient experience. I was completely blown away by the process. They used facial recognition to determine our check-in. This meant that we didn't even have to scan our boarding pass – the camera simply recognized our faces. This was scary and cool at the same time! Our flight attendants were very nice and provided excellent support for us during the boarding process as well as throughout our flight.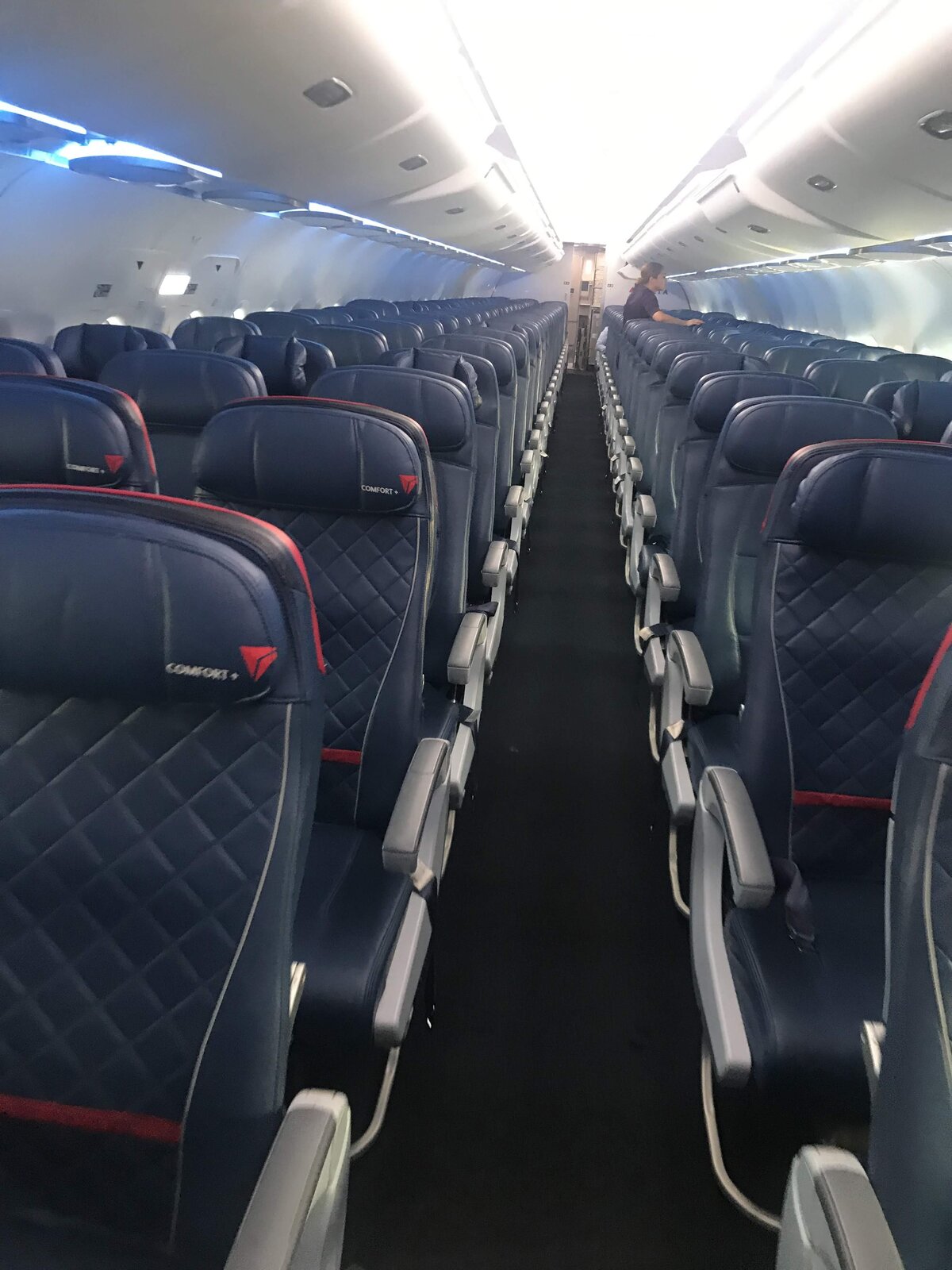 Delta Airlines onboard amenities
For the longer flights on Delta, they provide you with a sleep kit, which includes an eye mask and earplugs along with a blanket and pillow. I usually appreciate this because I pack extremely light, so anything that will help me get some shut-eye helps. In addition, Delta gives you the option of using their headphones in case you left them at home.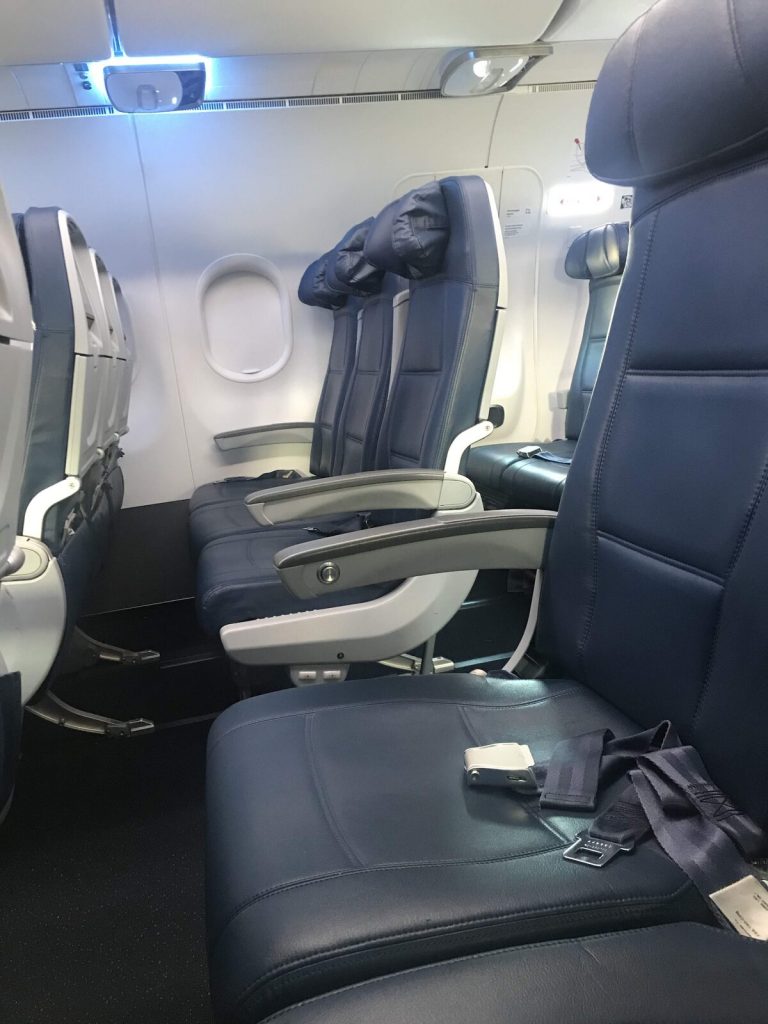 Each seat was equipped with a screen for movies, games, TV shows, and music. This was a great option for a long flight. Personally, I like to work on my laptop during the flight. My wife watched a handful of movies. This helps a ton on a long flight.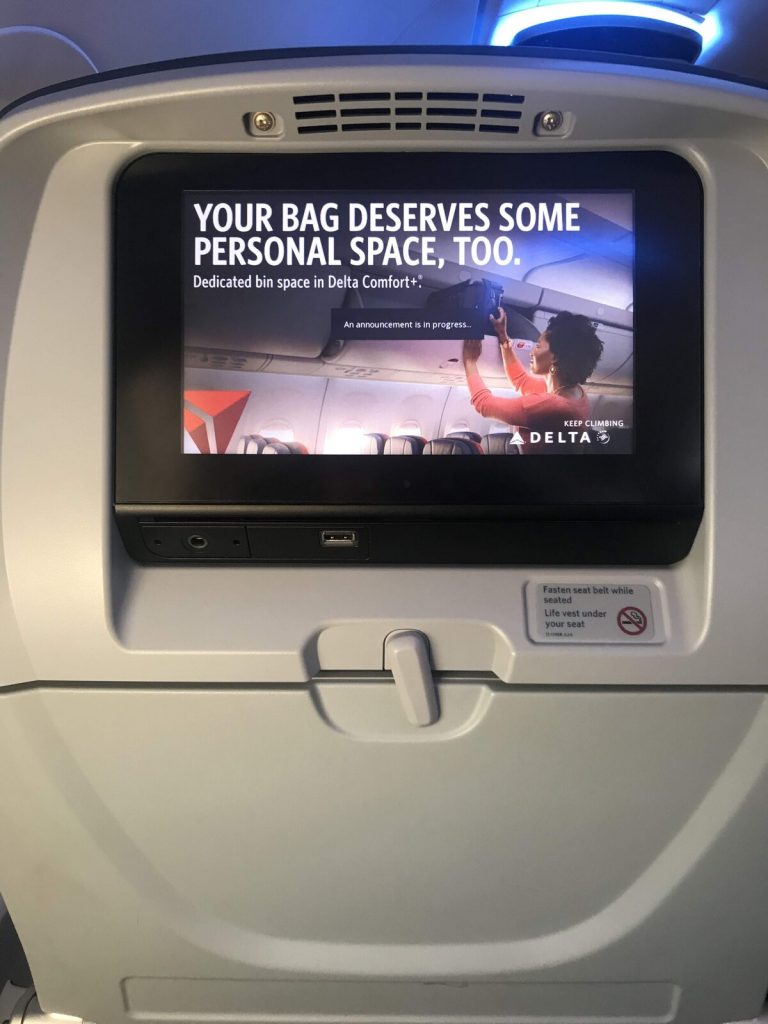 Delta Airlines economy class dining
The flight offered a dinner option, a snack, coffee, and tea throughout the flight, and a final snack option upon arrival into the destination city. The food is just okay. Personally, I think they give you too much food. On those overnight flights, you usually want to sleep, so waking up every 2 hours and eating never feels like the most healthy way of life.
Delta Airlines Skymiles
I'm a big fan of the Delta SkyMiles loyalty program because of our geographic location, Minneapolis. We are often able to find some amazing reward redemptions for flights. For example, we booked a direct, nonstop flight to Tokyo for only 60,000 miles each. The ticket cost for that flight was around $1,800.
You can join Delta Skymiles for free here.
Delta Airlines flight review: Conclusion
Overall, flying Delta was a positive experience.
The things we liked the most: Excellent customer service. A nice clean plane and great in-flight entertainment.
The things that could be improved: More legroom (doesn't everyone want that?) and better food options for lighter fare (we always feel like they bring you too much food).
This trip report was contributed by Via Travellers. You can follow them via Instagram and Twitter.
While you're here: Subscribe to our newsletter for the latest tips, deals and news. It only takes a few seconds and we respect your privacy: