| | |
| --- | --- |
| Airline: | Satena |
| Routes: | Medellín to Bahia Solano, San Andrés to Providencia |
| Flight Durations: | 50 minutes, 16 minutes |
| Flight Numbers: | 9RB692, 9R8808 |
| Aircraft Type: | ATR 42-600, Let L-410 Turbolet |
| Dates Travelled: | 15/09/19, 23/08/19 |
| Class: | Economy (no other classes) |
| Frequent Flyer Program: | N/A |
About Satena
Satena is a Colombian airline with a small fleet of propeller planes that service routes to the more remote parts of Colombia. They're often the only airline flying these routes and have little competition from other regional airlines such as San Germán and ADA.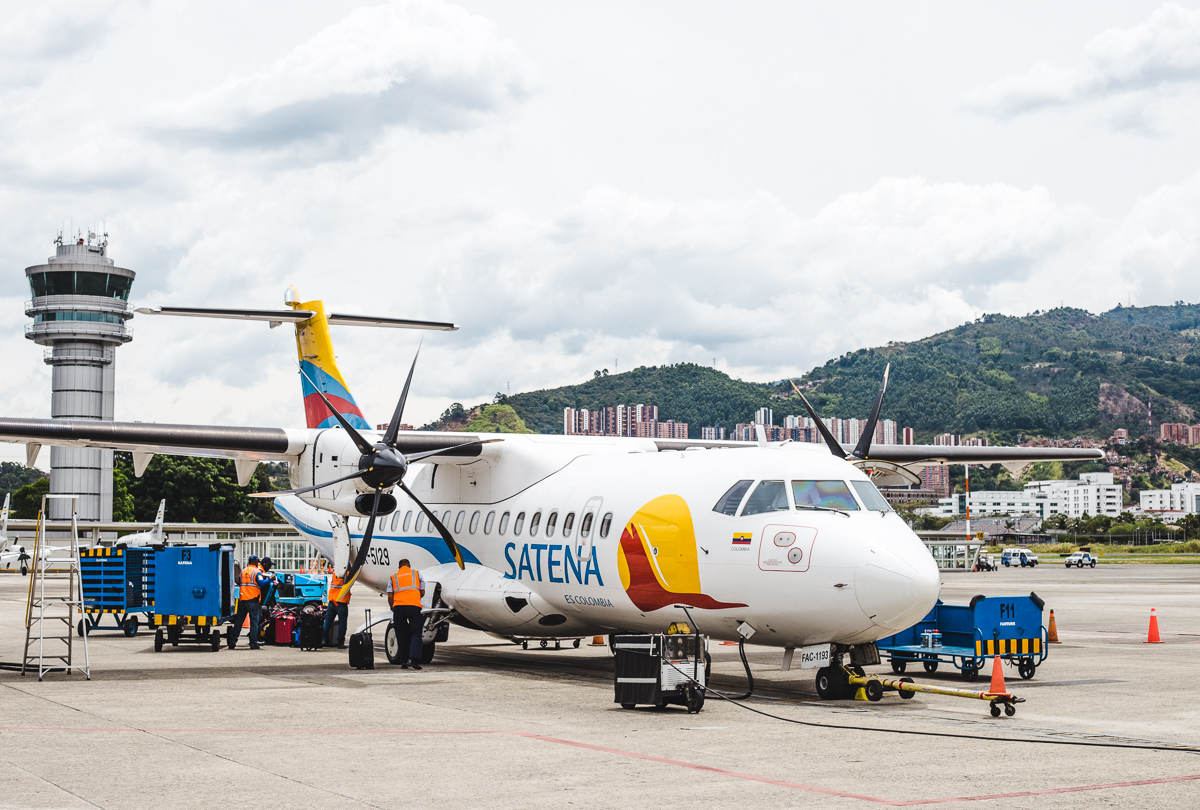 As the experience with Satena can differ depending on which route you take, for this review, we will consider two flights made for leisure to Bahia Solano, on the Pacific coast of Chocó and Isla de Providencia, an island in the Caribbean.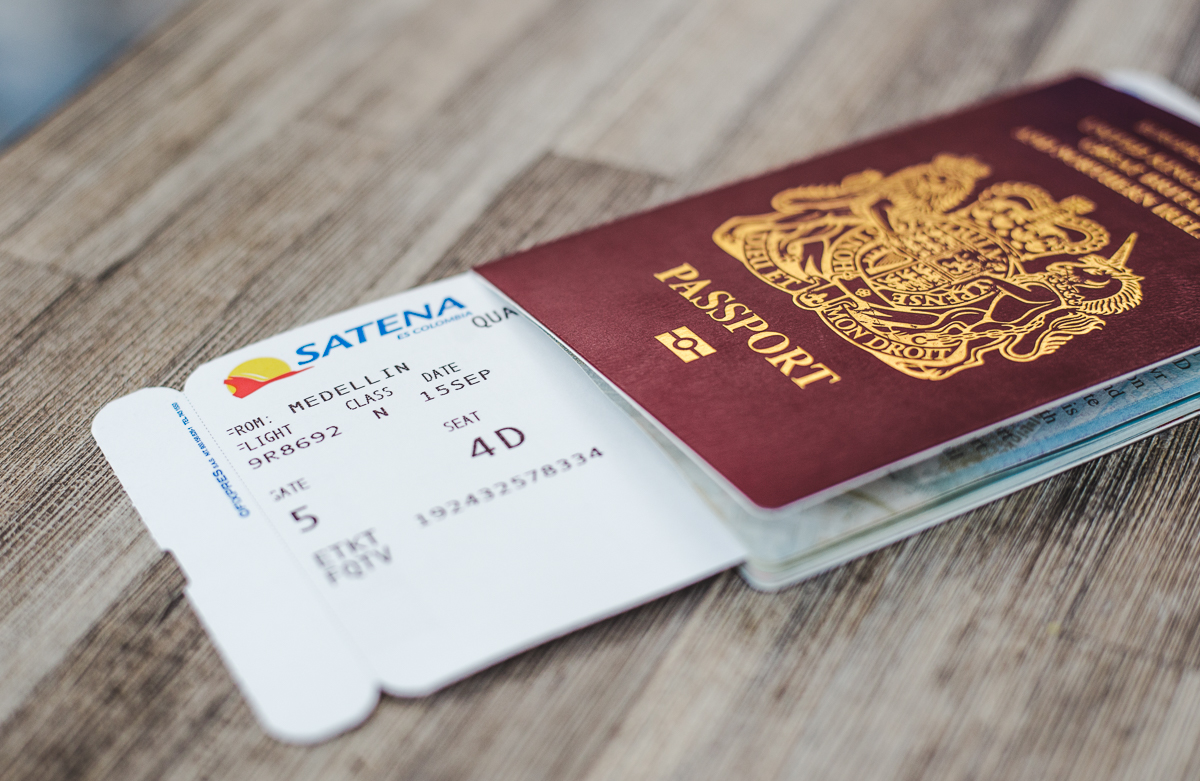 Booking a Satena flight
Both flights were booked with Satena due to them being one of the few airlines to offer the route, and having a marginally better price compared to the competition. Booking online with Satena is particularly difficult; the website has a tendency to crash at the payment page, and the Whatsapp helpline offered by Satena rarely gets answered, whether questions are asked in Spanish or English. If your Spanish is good enough, the best option to book a flight is to ring their call centre.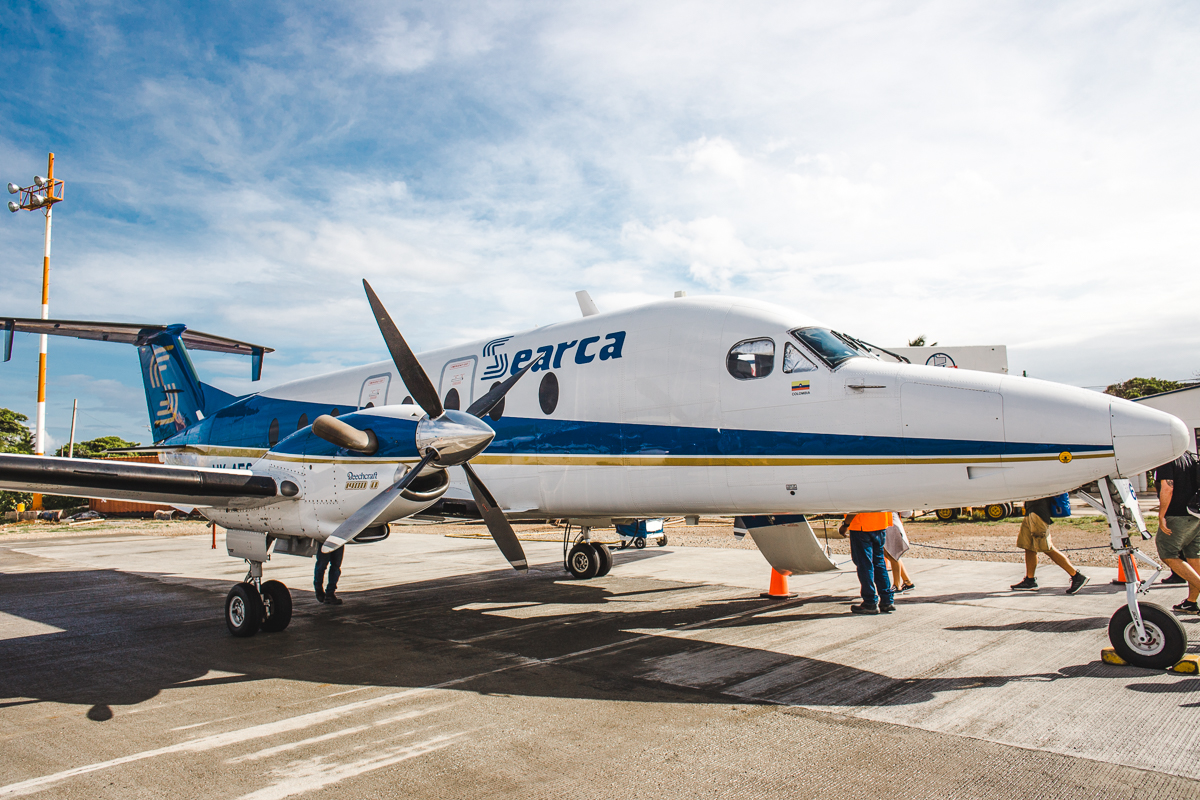 Satena check-in
Check-in is possible online as long as you can print your ticket (though in all fairness there's no penalisation if you weren't able to find a printer), and the desk check-in and bag drop are swift. As the planes have such low capacity, there are rarely queues. Sometimes, you are asked to stand on the scales whilst holding your hand luggage so that they can monitor the plane's total weight.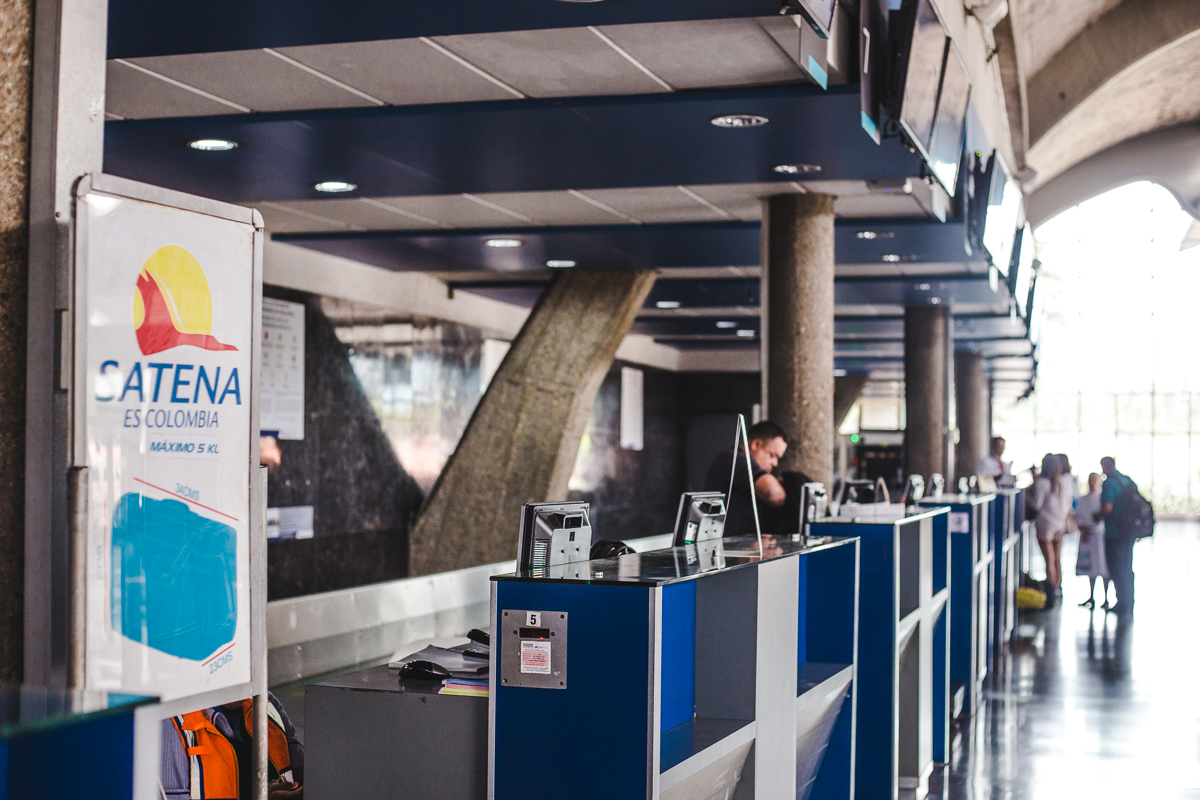 Onboard our Satena flights
Because of the nature of their fleet and the low quality of remote runways they fly into, Satena relies on having good weather conditions to be able to fly. For this reason, they are notorious around Colombia for being delayed by several hours or cancelled altogether, but where safety is concerned we'd rather they were on the careful side than risking the journey.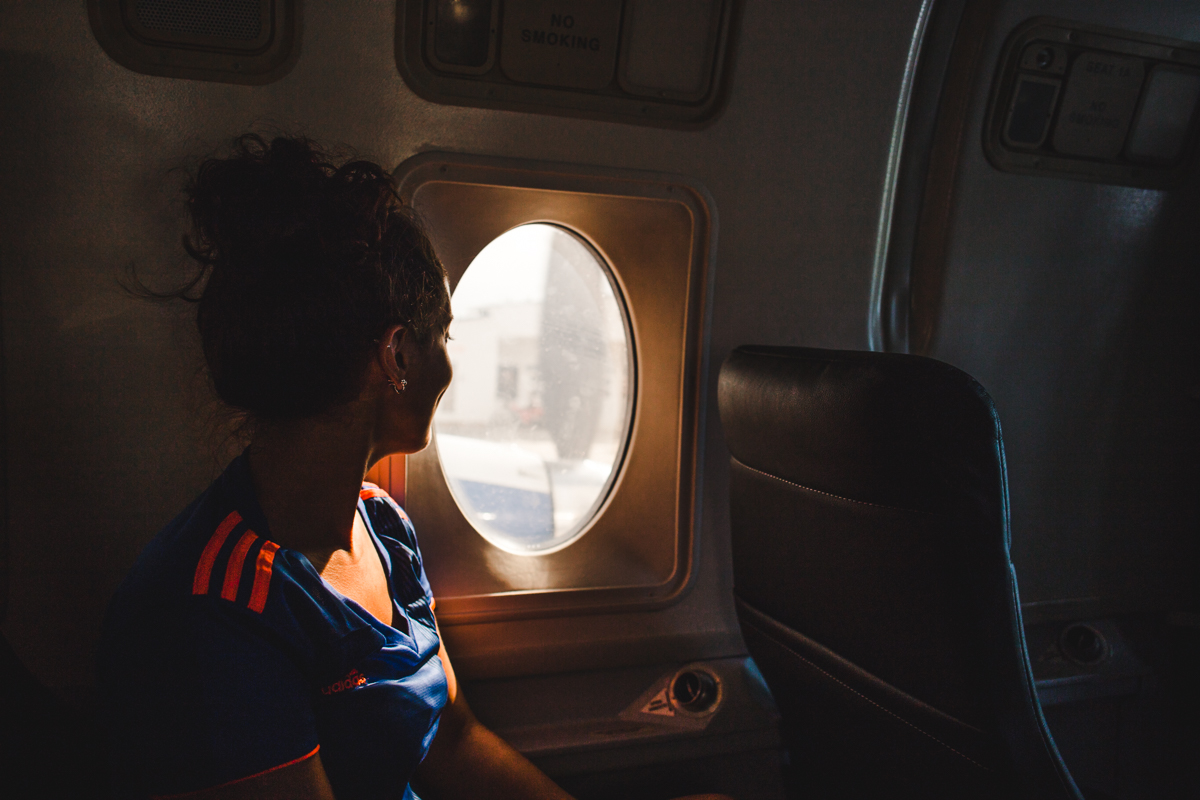 We've never actually taken a Satena flight that was on time, and the flights in question to Isla de Providencia and Bahia Solano were no different. On both occasions, there was very little information provided by staff, and the flight was taken off the Departures board without warning, which created concern amongst non-Colombians who weren't used to this journey.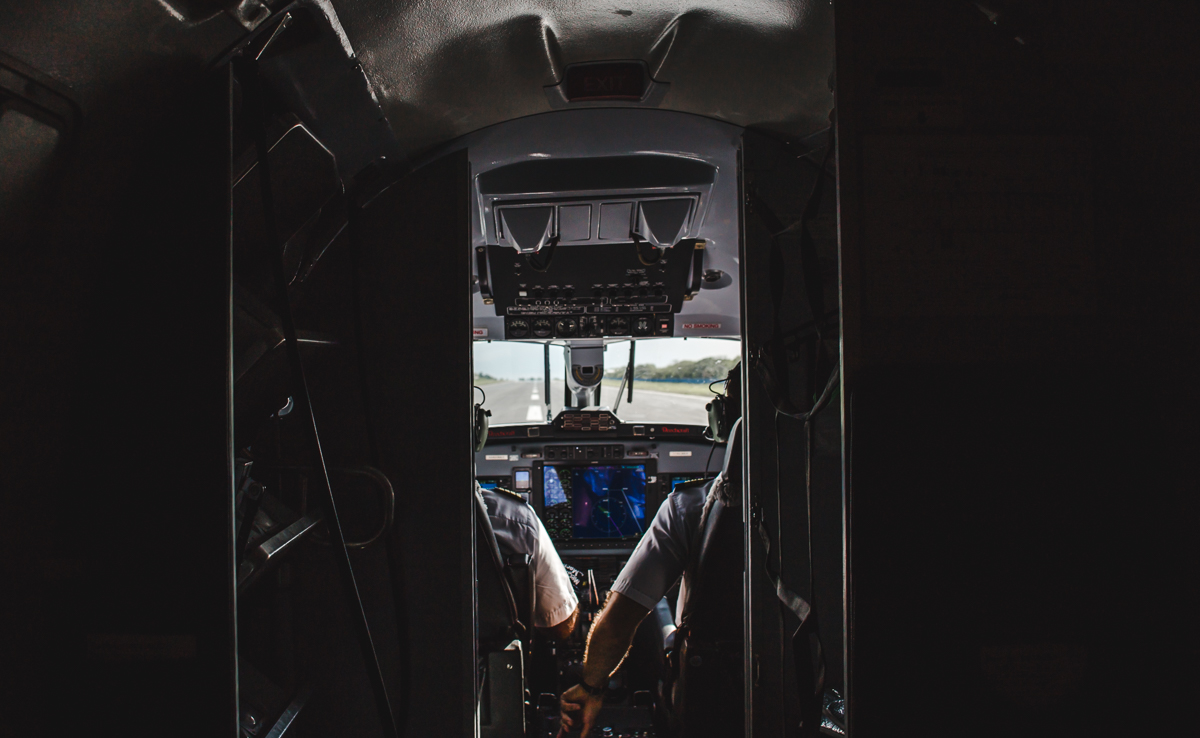 However, once the planes are ready, boarding tends to be swift as there are usually only between 12 and 50 people to load onto the plane. On the Isla de Providencia flight, locals do not take notice of the seat numbers, so you often end up just sitting in the next free seat. The plane is so small (18-seater) that everyone has a window seat!
Staff on-board are friendly and efficient, with the pilot often choosing to do his briefing standing in the cabin rather than through the speaker. On the Bahia Solano flight, the pilot went further to explain all the beautiful places we would be flying over.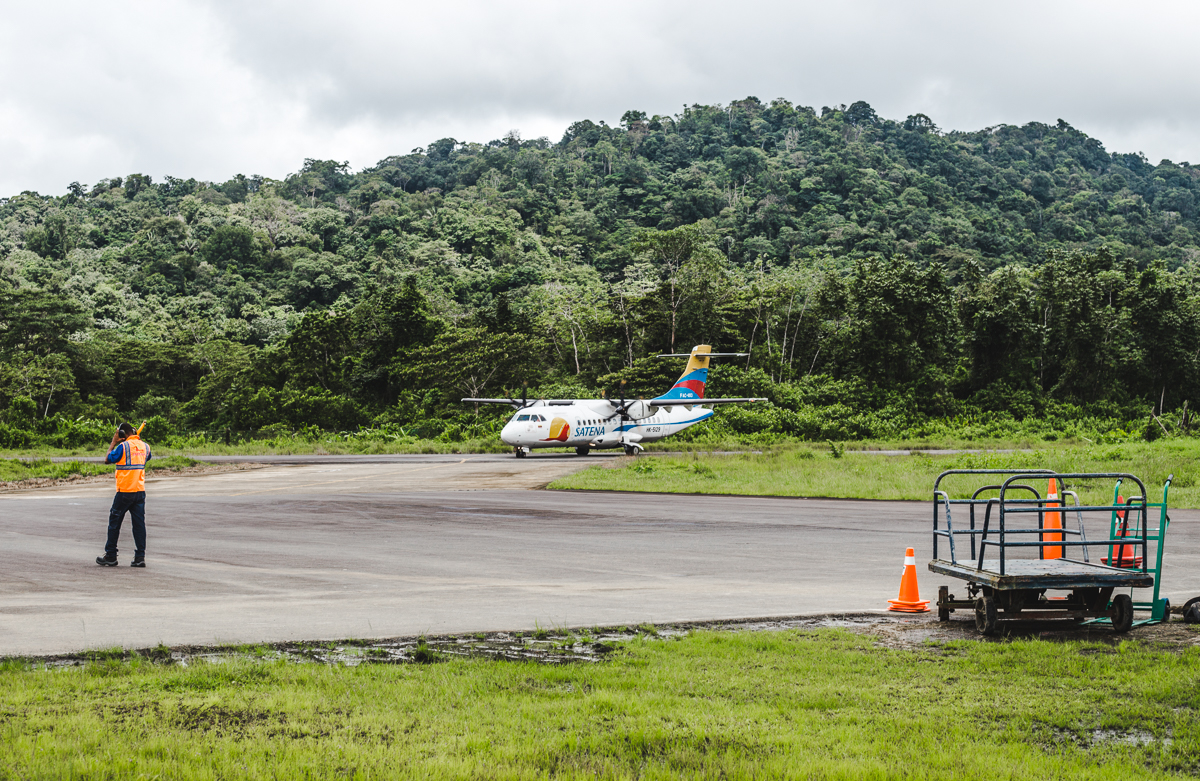 As Satena only fly internally within Colombia, the flights are too short (San Andrés to Providencia is only 16 minutes!) to warrant any entertainment or food service. However, the seats are comfortable enough for the length of flight, with the route to Bahia Solano having a larger plane and therefore greater legroom.
Some seats were facing backwards to better use the space. The Isla de Providencia route uses propeller planes bought from another company, Searca, so they're not as modern, and don't feel as clean. Either way, flying on such a small plane is always an exciting experience!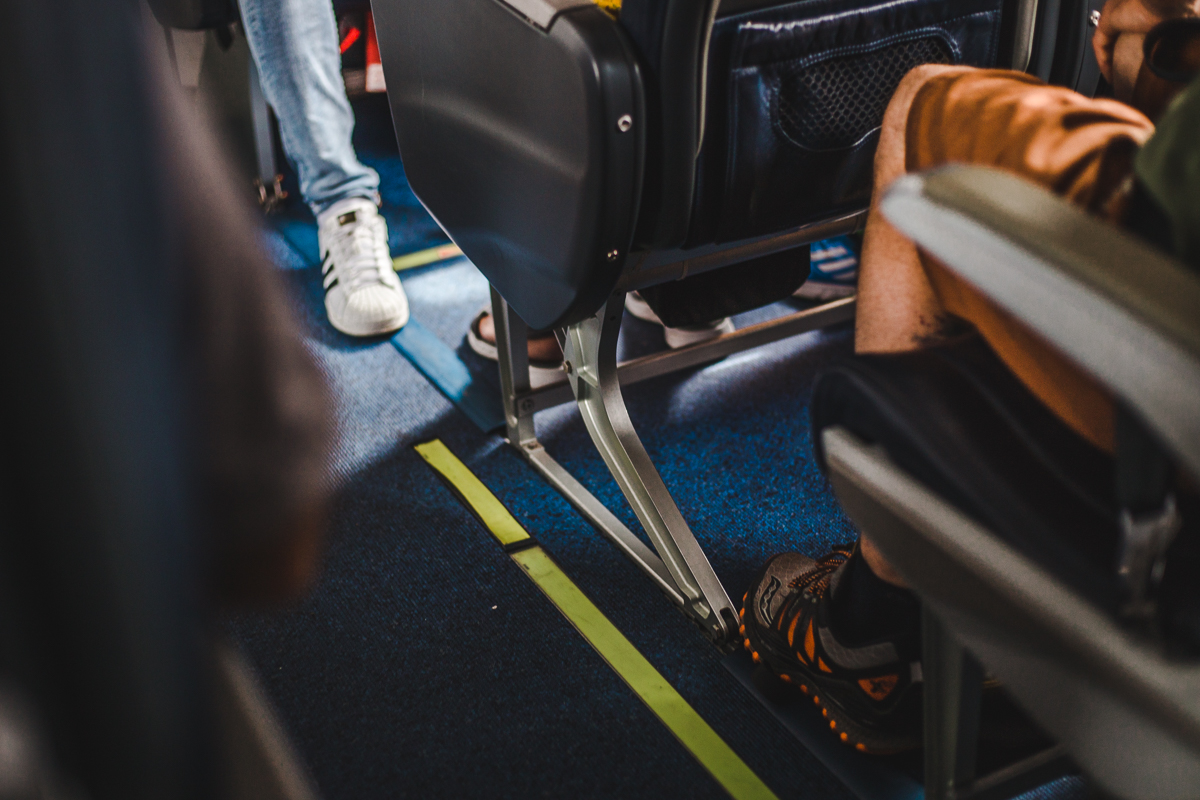 The things we liked the most: Loading, taxiing and take-off is always quick due to small numbers of people. The experience of flying on such an intimate plane and the friendliness and passion for the job of pilots and crew.
The things we liked the least: Customer support and information regarding delays. The online ticket buying process functionality is limited. Modernisation of the plane used for the Providencia route.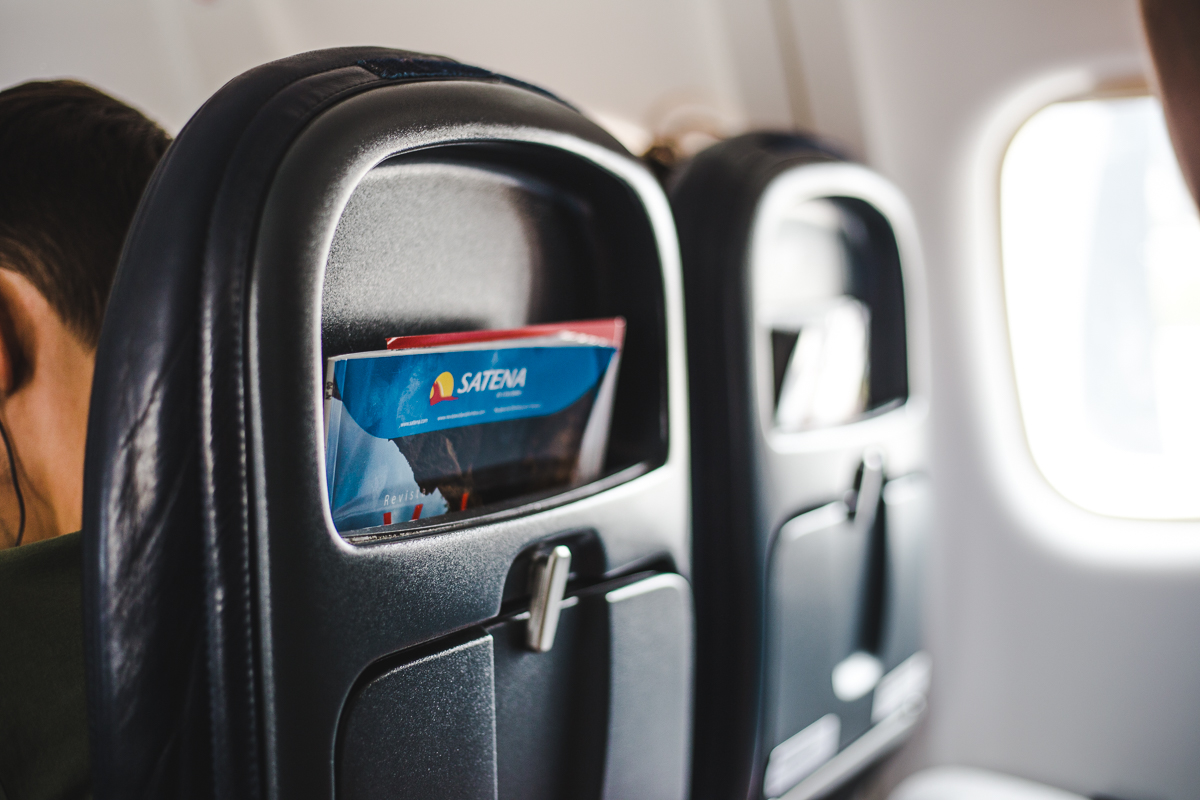 Flying Satena: Our conclusion
Overall, though Satena has delayed us many times, we still see them as an excellent airline, and one that much of Colombia would struggle without. However, as tourism increases in the country, we envisage issues with tourists buying all the seats of the limited fleet far in advance and leaving locals battling to get to and from their own towns. Perhaps this is something Satena should be working into its future business plans.
You can follow Cuppa To Copa Travels on Instagram, Facebook and Youtube.
While you're here: Subscribe to our newsletter for the latest tips, deals and news. It only takes a few seconds and we respect your privacy: