This post provides information on how you can access a 'free' credit report or credit score from Australia's main credit information bureaus.
If you play the points collecting game, like me, chances are a decent number of your points or miles will come from credit card offers. And if you're going to target credit card sign-ups for bonus points, it's important to understand your credit file and credit score. This will allow you to be strategic about what products you apply for and when you choose to do so.
Last year, over 90% of my Qantas points earn came through accessing bonus points on new credit cards and from ongoing credit card spend. I average 5 credit card signups annually but always pay my cards off in full each month. Whilst I hold a paid annual subscription to my credit file, I also use multiple 'free' credit file and credit score services that are offered to consumers in Australia.
Why understanding your credit score is important
A credit score is a number that is calculated using the details on your credit file. It is a simple representation of your creditworthiness and is dynamic so it can change from month to month. The higher the score, the better. Credit information bureaus generally report your score on a scale from 'Excellent' to 'Below Average'.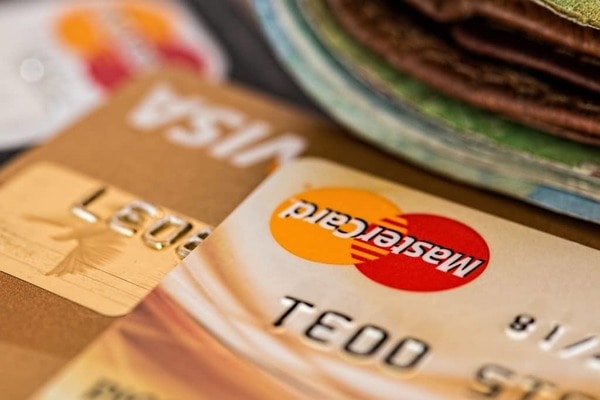 Accessing this information can help to provide you with a general idea of what your creditworthiness is. How you appear to lenders is important when they're reviewing your application for credit. While this can be really useful, bear in mind that no credit information bureau considers broader aspects of your financial situation like your personal or household income or assets when calculating your credit score – so your actual creditworthiness may be quite different to your calculated score 'on paper'.
There are currently three main credit information bureaus operating in Australia which provide access to a 'free' credit report or credit score:
My Credit File (Equifax)
Equifax (formerly known as Veda) is Australia's largest and most comprehensive credit information bureau. This credit information bureau most commonly used by lenders, and arguably the one score you want to keep a close eye on.
You can request a copy of your free credit report once every 12 months online, by calling 13 83 32 or by sending a request via mail to GPO Box 964, NORTH SYDNEY NSW 2059. If you're looking to access your free information quickly, bear in mind that Equifax undertakes to deliver your free credit report to you within 10 days. The free report is essentially a snapshot of what lenders see. If you want an on-demand, comprehensive overview of your credit file, you'll need to stump up for a paid subscription (a 12-month consumer subscription costs $79.95).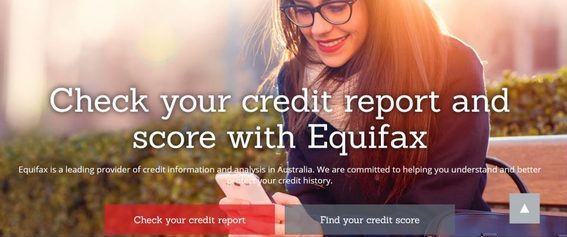 Credit Savvy (Experian)
Credit Savvy provides consumers with free access to their Experian credit score instantaneously and you can check it as often as you like. While the 'on-demand' availability of your Credit Savvy score is attractive, Experian has only been operating in Australia for a couple of years. Consequently, I've found that Credit Savvy generally has less information available when compared with Equifax. Also, note that Credit Savvy works with lenders and may send you postal and email information about financial services products. Ensure you so take care to opt-out of these communications if that annoys you.
Credit Simple (Dunn & Bradstreet)
Credit Simple is powered by Dunn & Bradstreet. Like Credit Savvy, it offers consumers a free and instantaneous look at their credit score. They also claim to provide 'credit file monitoring' with periodic email alerts when certain changes occur on your credit file. Like Credit Savvy, Dunn & Bradstreet is affiliated with lenders and may send you offers for financial services products. Not all lenders cross-check Dunn and Bradstreet, so your credit file may have less information available when compared with Equifax.
When to consider signing up for a paid subscription
I've held a paid subscription to Equifax for a few years now. I can review my score monthly and access twice-yearly comprehensive credit reports twice a year. Equifax will also send an alert when a consumer credit query is registered on my file. The added benefit is that this can help guard against identity theft. When combined, this information is far more comprehensive than what I can access for free. While a paid subscription isn't for everyone, it might be worth considering if you're undertaking consumer credit applications regularly and want to keep close tabs on how your score fluctuates or if you are concerned about identity fraud.
Different credit bureaus can provide differing scores
When you check your credit scores, it is likely they will differ across all three credit bureaus. This is because different agencies hold varying information about you. For example, many lenders will only check your credit file with Equifax. As a result, there's no record of your application with the other organisations, leading to varying scores between agencies. If you just want a quick snapshot of your credit score, I'd recommend approaching Equifax and bypassing the others.
A final word
If credit card sign-ups are a core part of your points and miles collecting strategy, knowing your credit score is an important tool that allows you to be strategic about what products you apply for and when you choose to do so.
To give you a quick overview of your credit score, these free services are worth trying. However, if you value regular and in-depth information about your creditworthiness and real-time tracking of credit alerts, consider forking out for a paid annual subscription to Equifax.
Disclaimer:
The Champagne Mile has no association with any credit information bureau in Australia. We are not a credit provider and we do not provide personal financial or professional advice. The information published on this site is of a general nature only and does not consider your personal objectives, financial situation or particular needs.
While you're here: Subscribe to our newsletter for the latest tips, deals and news. It only takes a few seconds and we respect your privacy: