Note: As of 1 October, the Air New Zealand 'Touch of Gold' status match is closed.
In September 2018, Air New Zealand offered Australian and New Zealand residents a six-month trial 'status match' membership to Gold. The promotion was open to Airpoints members living in New Zealand or Australia. It was a requirement to hold current Gold or higher status with another airline (excluding a Star Alliance airline or Cathay Pacific).
Members who earned an additional 450 Status Points during the trial membership period were able to receive Airpoints Gold status for the following 12 months. Those who weren't able to earn the qualifying Status Points during the trial period would receive a 'soft' membership landing to Silver.
Benefits of an Air New Zealand status match to Gold
The 'Touch of Gold' Air New Zealand status match provided a range of benefits. These included Koru Lounge access (such as entry to the flagship Air New Zealand Lounge pictured below), two short-haul recognition upgrades, access to OneUp upgrades, complimentary frequent flyer seating, baggage privileges and priority travel benefits. Some benefits are available to gold members, even when flying on cheap, base-level fares such as those booked via Grabaseat.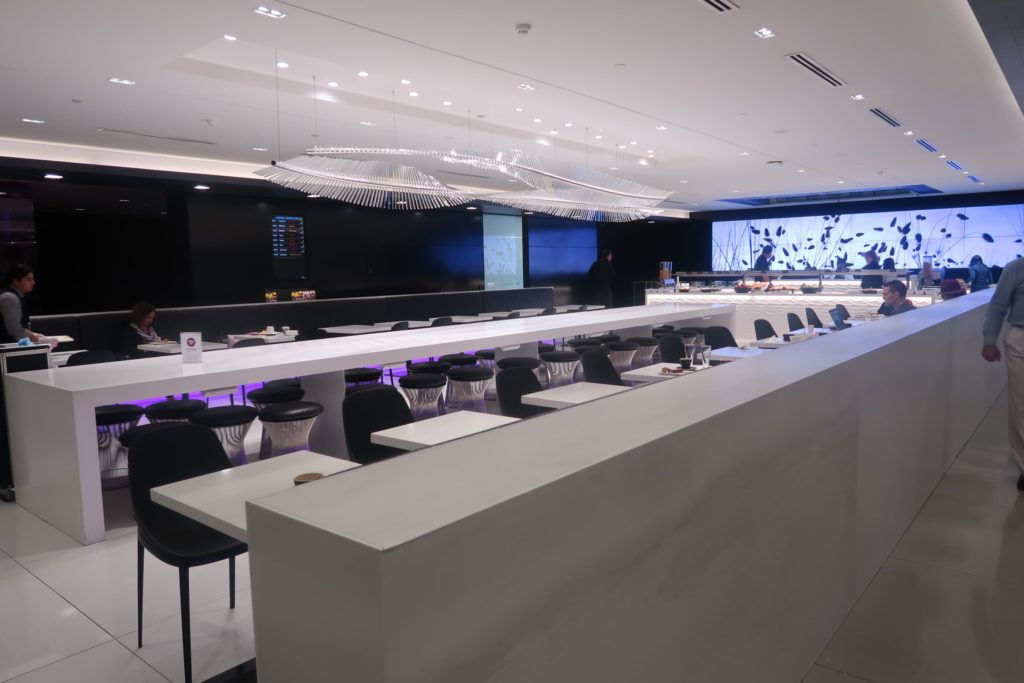 For Australian-based residents, this was an extremely rare opportunity to get your Qantas gold (or above) membership matched to Air New Zealand.
I was personally able to take advantage of this promotion. After applying in early September, I woke to find my Qantas Frequent Flyer Platinum status matched to gold after sending in a request the very next day. Here is the summary screen displaying my new Gold status: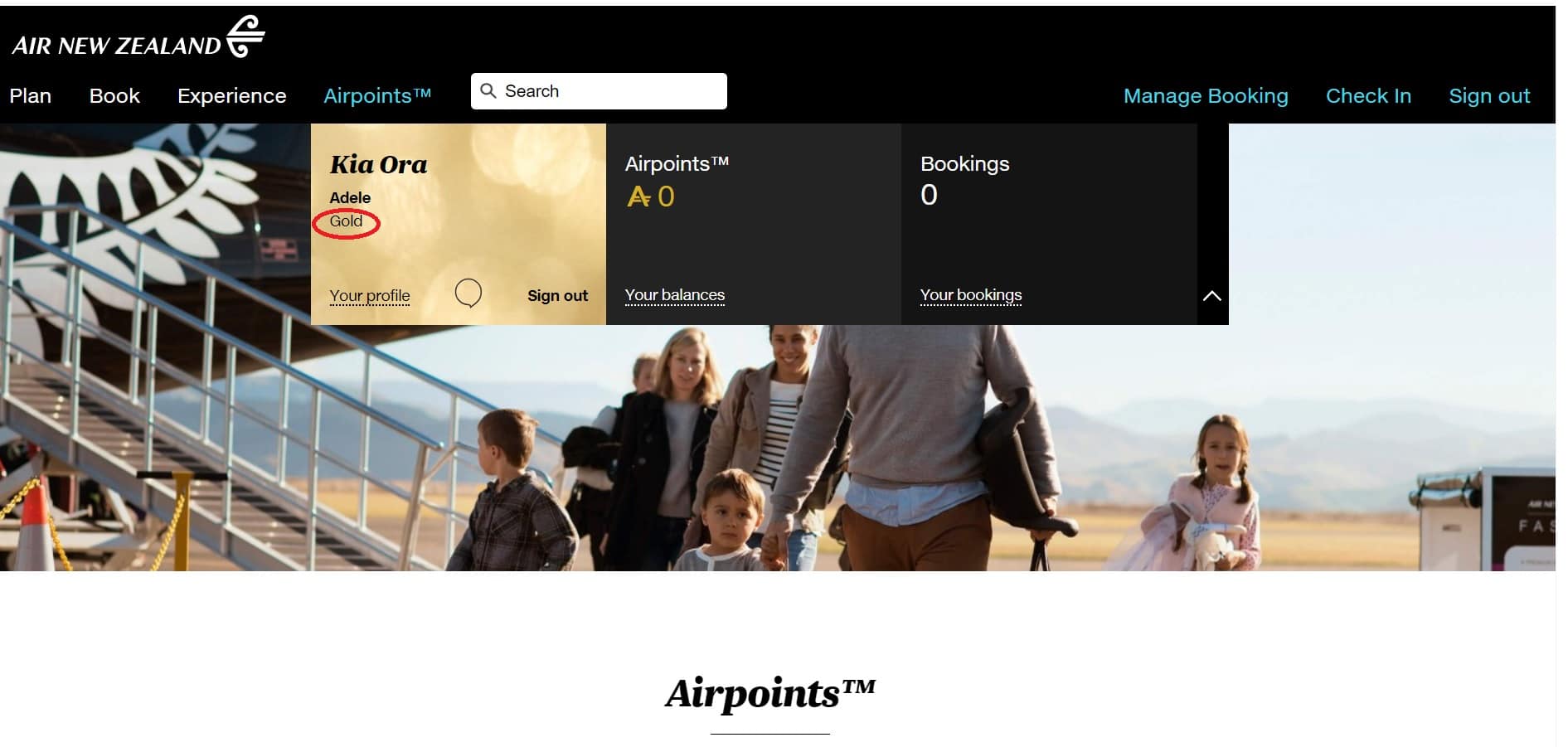 And here you can see the 450 status points that Air New Zealand manually credited to my previously inactive account: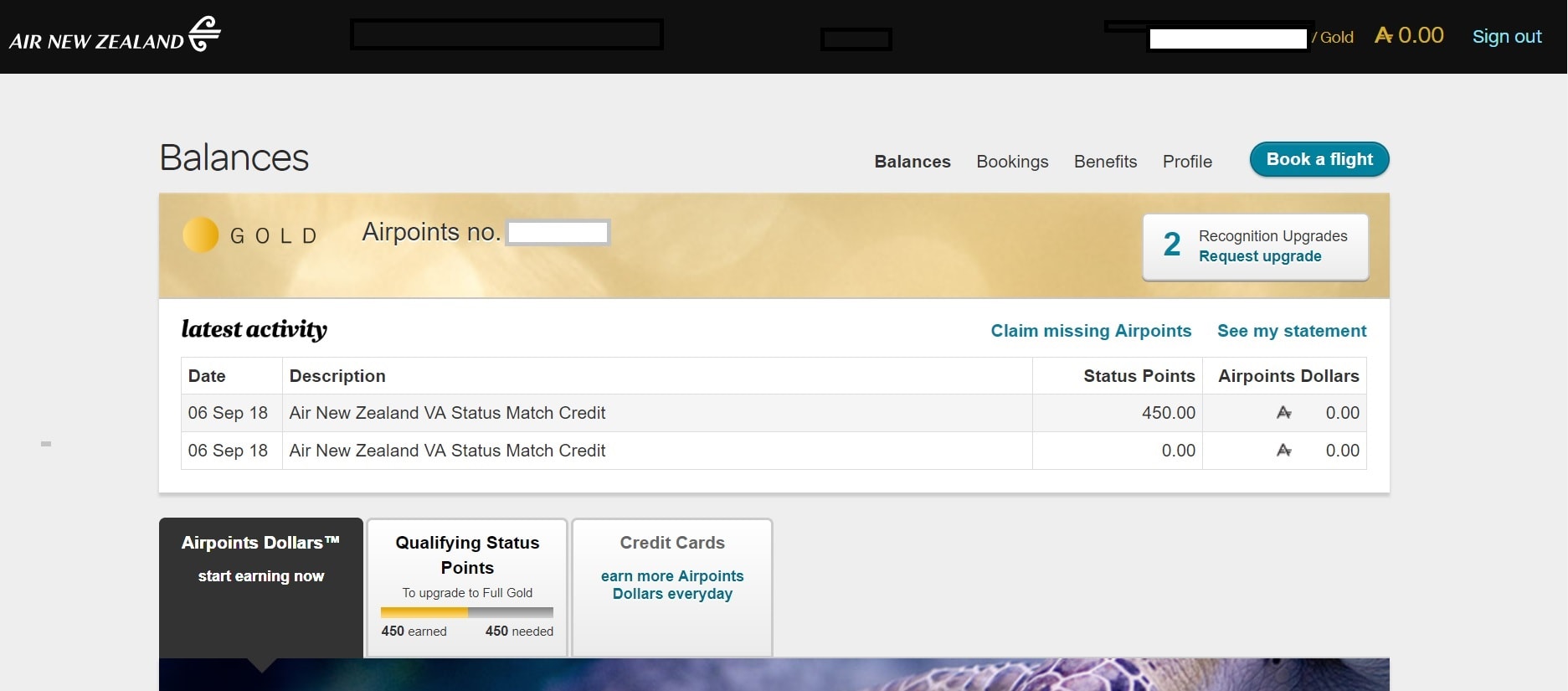 How the Air New Zealand Gold status match worked
You needed to be a member of the Airpoints scheme before requesting your status match. It's free to join here.
It was then a matter of emailing through a copy or screenshot of your competing frequent flyer membership card and statement to a nominated email address and waiting to hear back. As noted by a reader below, emailing Air New Zealand in regards to this promotion will likely result in a notification that the status match offer has now closed, with no further applications being accepted.
While you're here: Subscribe to our newsletter for the latest tips, deals and news. It only takes a few seconds and we respect your privacy: