Qantas charges some of the highest taxes or "carrier-imposed surcharges" in the world for award flight bookings, but there is a nifty way to avoid these fees. The trick is to route travel ex-Hong Kong, where carriers are currently restricted from imposing surcharges on airline bookings.
By departing ex-Hong Kong on Emirates business and first class award flights, Qantas Frequent Flyers can save hundreds, if not thousands of dollars. I've previously published a detailed post about how this works here.
It's a tactic I use personally to wring maximum value out of my Qantas points. In 2017, I booked an Emirates first class trip to Europe originating in Hong Kong and saved over $900 AUD by doing so. Just a few months ago, I travelled again to Europe ex-Hong Kong. This time, the flights were in Emirates business class with my husband and two children. We saved almost $3,000 in this way.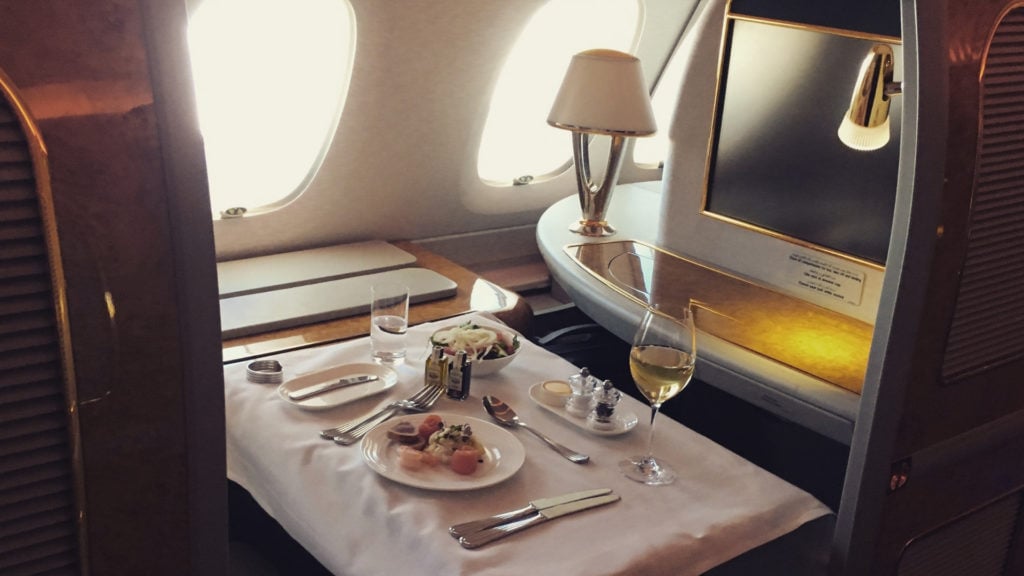 Unfortunately, the Hong Kong Civil Aviation Department has today announced that airlines will again be able to set their own fuel surcharges. The change will come to effect on November 1, 2018.
It is likely that this action will significantly increase the cost of ex-Hong Kong flight awards booked with Qantas Frequent Flyer points.
There are just over five weeks until these changes kick in. If you've been thinking about splurging your Qantas Frequent Flyer points on a business or first class trip, and you're happy to route through Hong Kong, now is the time to book.
Qantas opens up award flight bookings precisely 355 days in advance, so there is ample opportunity to book airline travel for well into next year.
There are, of course, some downsides to routing your travel through Hong Kong. You'll need to factor in the cost (or additional points) to get there. And those who prefer to fly direct may not be so keen to add an additional transit into the mix.
However, given the amount of money that can be saved, and the ease at which Hong Kong can be reached from most Australian cities, re-routing is still an attractive option for many Qantas Frequent Flyer members.
For more information on how this loophole works, check out our original post here.
While you're here: Subscribe to our newsletter for the latest tips, deals and news. It only takes a few seconds and we respect your privacy: