No matter what industry you service, you've no doubt felt the impact of Covid too. Lockdowns, restrictions on travel and financial hardship are likely to have taken their toll.
But while recent times have resulted in pressure for SMBs, there's also an opportunity to adapt by think outside the box to harness tools that are designed for business.
As the publisher of a travel and loyalty website, a high-earning business card is key to my payment strategy, whilst unlocking lucrative benefits and rewards.
In this article, I'll take you through the three key ways I make my card work hard for business.
1# Wherever possible, I earn points on business spend
As a business owner with large expenditure, I'm in a prime position to earn piles of points.
So, it goes without saying that whenever I'm spending for my business, I try to be strategic about my method of payment.
Whether I'm paying a recurring bill, purchasing a $2,000 piece of office equipment or remitting a large supplier invoice, I'm always chasing the highest number of points for my dollar.
More often than not, that business spend goes on my American Express card.
Why? Amex offers Australian business owners some of the highest earn rates on everyday spend across the Membership Rewards program, Qantas Frequent Flyer and Velocity. There's no cap on the points I can earn each month or each year, so I can scale up my business spend and continue to reap rewards.
Many suppliers allow me to pay expenses on my Amex without surcharge, so this generous earn rate has helped me to rack up piles of points over time.
Where a merchant doesn't accept American Express, I'll use an alternate method of payment. And on the rare occasions a surcharge for Amex is applied (such as for payments via the ATO), I'll default to BPAY instead. Juggling a couple of payment methods is a small inconvenience that ensures I'll always get the best points earn rate on my business spend.
Quite simply, if you're not making your business spend work for you, you could be missing out on lucrative rewards.
2# I leverage my card to free up cash flow
As a 'charge' card, my American Express Platinum Card allows me to access up to 55 days from the time I make a purchase until my repayment is due. The number of cashflow days I have access to is dependent on the day my payment is due.
It's a simple way for my business to extend cash flow on large invoices or recurring bills, so I can pay suppliers while I wait to get paid.
So how does a charge card work?
A card with no pre-set spending offers no pre-determined credit limit. This differs from a credit card which provides a 'fixed' credit limit.
Bear in mind that the card needs to be paid off in full every month. It's different to a 'credit' card, which allows cardholders to carry a balance month to month, whilst incurring interest charges.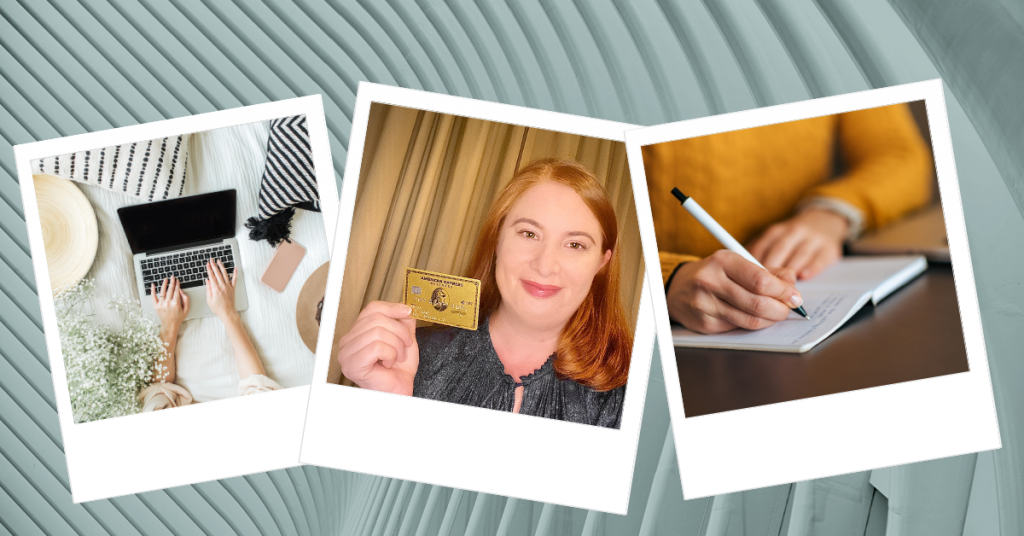 3# Unsecured funding allows me to boost my spending power
Have you ever heard the phrase, "It costs money to make money?"
As business owners, sometimes we need to outlay significant cash to make returns. But in the midst of Covid it can be difficult to access funds to grow a business whilst paying suppliers.
A charge card with no pre-set spending limit unlocks a powerful unsecured line of funding for my business.
How does this work in practice? American Express evaluates my financial stability and spending patterns on an ongoing basis, in order to determine my purchasing power. Many factors are taken into consideration. This includes income, payment history, spending habits and other financial records.
In a practical sense, this allows me to strategically use my purchasing power to invest in growth opportunities for my business without needing to jump through hoops.
Of course, this doesn't mean I have access to unlimited spending. If I want to check my purchasing power before attempting a large purchase on my card, I simply login to my American Express account and use the 'Check Spending Power tool' available from my Online Account. This allows me to be sure a purchase will go through before I make it.
Isn't it time you got rewarded for business spend?
If you're a business owner still opting to run expenses through your business bank account or a debit card, it could be worth your while to re-think your payment strategy.
To find out more about obtaining a credit or charge card for business, browse current offers here.
This article has been prepared in partnership with American Express. We'll receive a small commission if you apply for the American Express Gold Business Card. Thanks for your support.
While you're here: Subscribe to our newsletter for the latest tips, deals and news. It only takes a few seconds and we respect your privacy: