When you think of luxurious hotels, is it sweeping balconies and infinity pools that come to mind? Yeah, us too. But who says chasing an endless summer is the only way to travel?
Winter will be around the corner soon in the Northern Hemisphere, and who says there aren't season-specific spoils to enjoy?
Think settling in with a classic read next to a roaring fire as you sip whisky in a claw-footed armchair, sleeping deeply in palatial four-poster beds and throwing open the curtains in the morning to watch powder falling on the distant Alps through cavernous windows, walks in forests of snow-topped pine trees, and fine dining in gothic basement-turned restaurants.
For those leaving our sunny shores for some winter wonderland magic, here are our favourite boutique accommodation providers nailing the winter luxe brief.
The Langham, London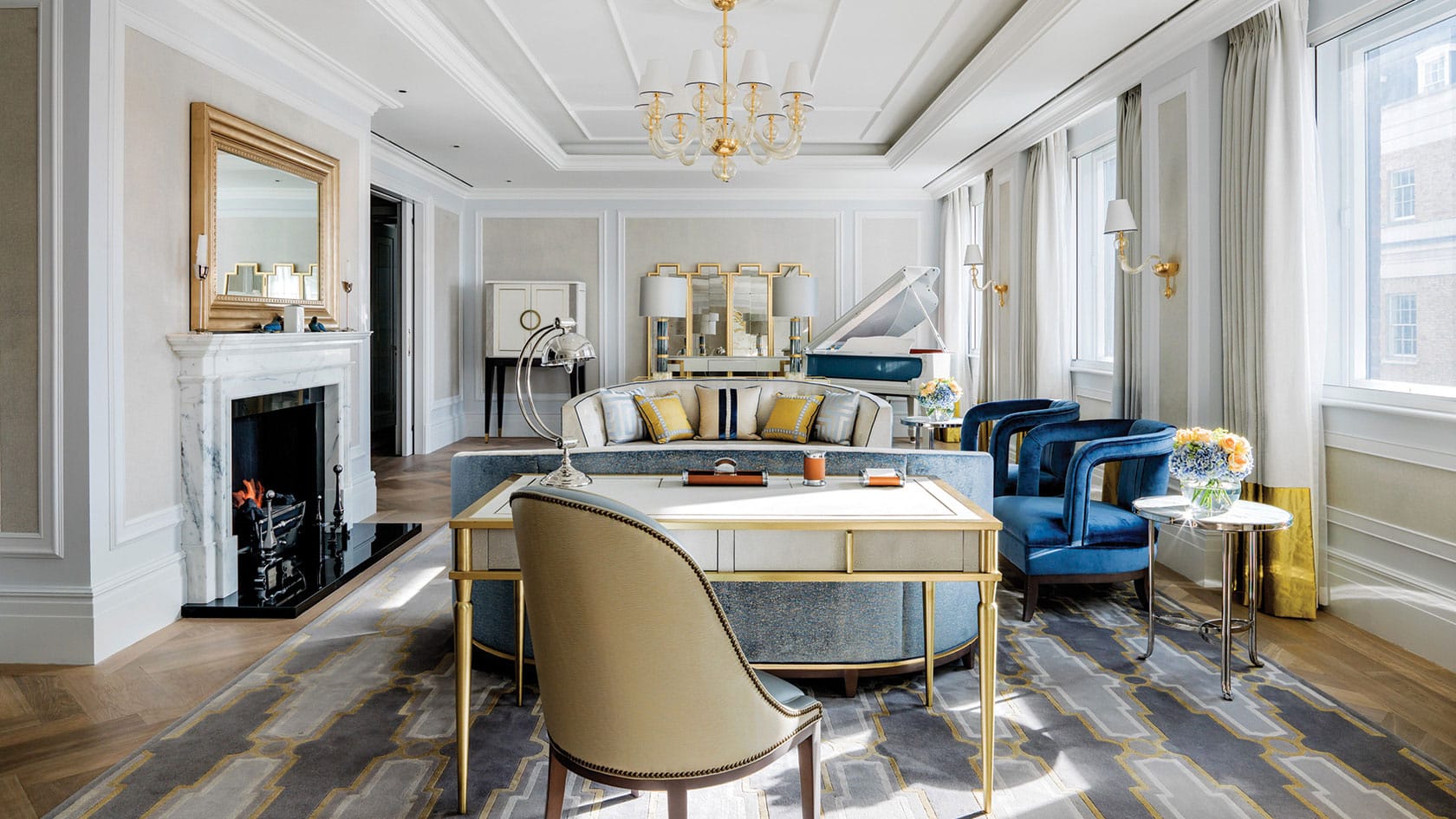 The Langham London is oh so pretty, and oh so British. London, the former capital of the modern world and the one keeping NYC on its toes is steeped in tradition, from rituals such as afternoon high tea to iconic architecture. It's also a compelling destination to experience a Northern Hemisphere Christmas.
If you're passing through the capital, make sure you spare a night or two in the Sterling suite, or for a more romantic getaway, the Portland suite, with dinner at Roux at the Landau. Simply gorgeous, darling!
Post Hotel and Spa, Lake Louise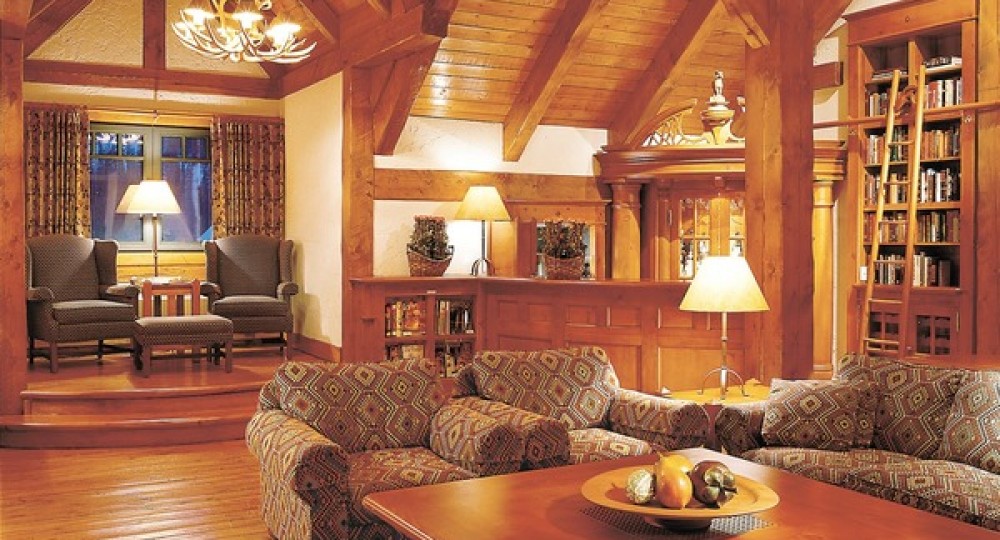 Situated in the Bow River Valley, the Post Hotel & Spa is in a prime position to experience the charm of Lake Louise in winter. The property boasts a range of spacious suites, many of which offer picture-perfect views of the Rockies.
At the end of a jam-packed day of sightseeing, guests can indulge in a treatment at the highly-regarded Temple Mountain Spa. The hotel is well known for its local cuisine, while wine buffs will savour access to one of Canada's largest wine cellars, boasting over 25,000 bottles across 2,200 labels.
Arctic Tree House Hotel, Finland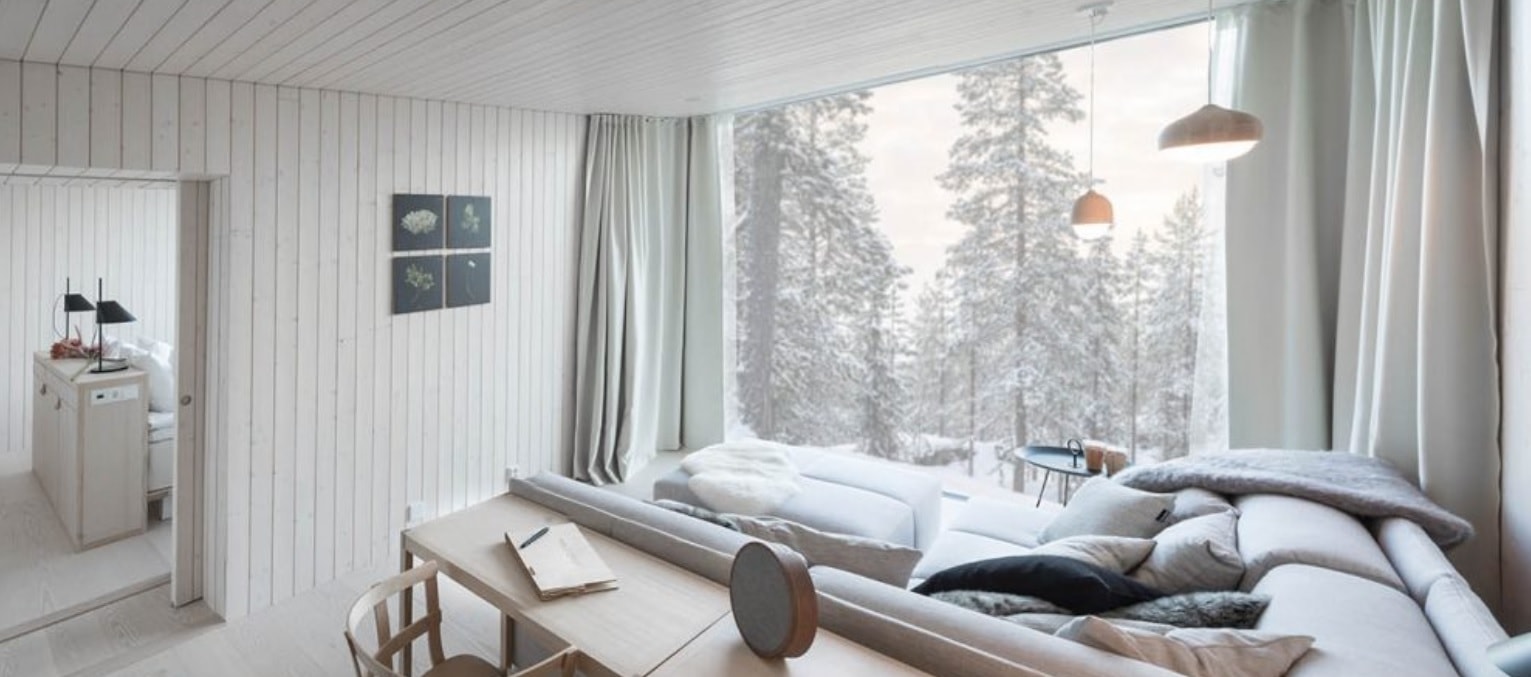 Lost in the forest, thick in the snow, the Arctic Tree House Hotel comprises a collection of treehouses and a striking restaurant fitted out for cosy, luxurious winter stays. Choose the Executive Suite and enjoy a sauna in your own bathroom, plus a striking bathtub to unwind overlooking the view.
While there may be less room to explore if you arrive at the Arctic Tree House, the views and the tranquillity will encourage you to make the most of the Hotel's expansive spa. You can then retire to your room in a fluffy robe with a glass of vino and a good book.
Hotel D'Angleterre, Copenhagen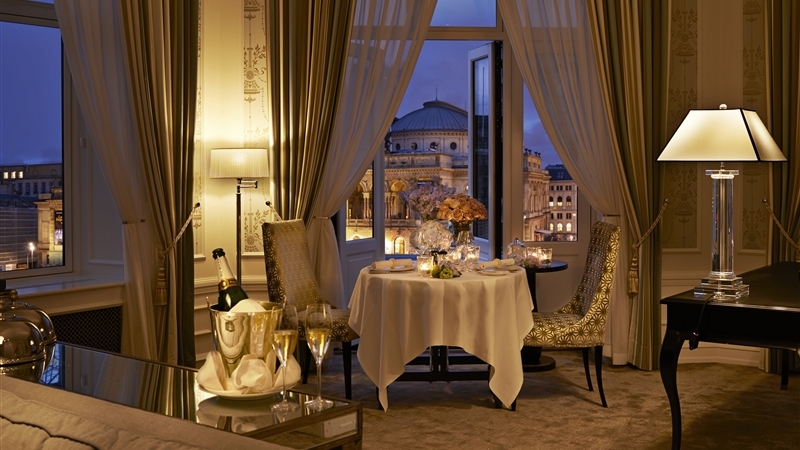 The iconic five-star d'Angleterre was established in 1755. One of Denmark's finest hotels, this historic landmark is situated on Kongens Nytorv in lively Copenhagen. Guests can escape the winter chill by booking into one of a range of rooms and suites, each featuring a blend of Victorian architecture and Nordic charm.
The hotel's Michelin rated Restaurant Marchal is a destination in its own right, while guests can also sip the finest sparkling at the Balthazar Champagne Bar, and relax in the newly renovated spa and swimming pool.
Hotel J, Stockholm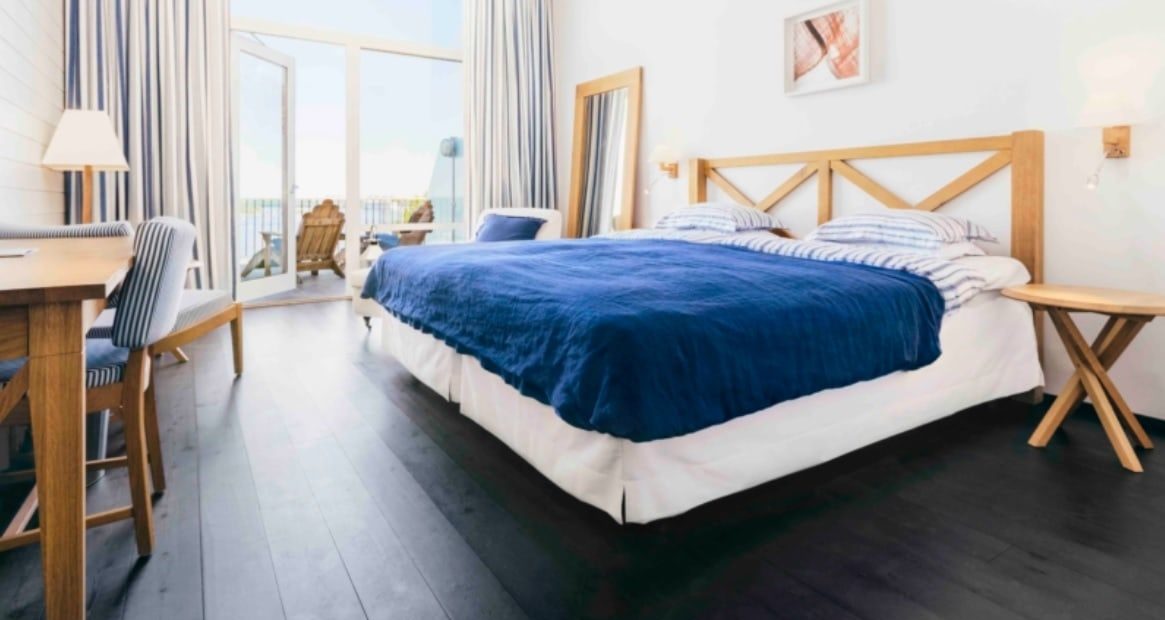 Hotel J might come alive in the summer but is equally as charming in the winter. With nautical-themed rooms inspired by American sailing heritage and a modern restaurant, enjoy a Nordic brunch while snow forms on the wooden sun chairs outside. Truly charming.
Situated on a lake just downstream from the heart of Stockholm, Hotel J is also perfectly situated for a day trip to visit some of the world's most awarded restaurants. These range from open fire cooking at Ekstedt and small plates at Agrikuktur, to fine dining at Lilla Ego, and Michelin star Japanese at (teeny tiny) Sushi Sho. Stockholm really does have something for everyone.
Bristol Harbour Hotel & Spa, Bristol
Located in the heart of Bristol, the Bristol Harbour Hotel & Spa occupies what was once the Lloyds and Midland bank. It's the perfect place to head for some winter pampering, with a seriously indulgent spa that's found deep in the basement vaults. Here, you'll find all-seasons lap and hydrotherapy pools, along with some seriously sublime treatments.
Back above ground, you can hibernate in comfy digs with all the creature comforts you'll need, before heading out on the town to experience all that Bristol has to offer.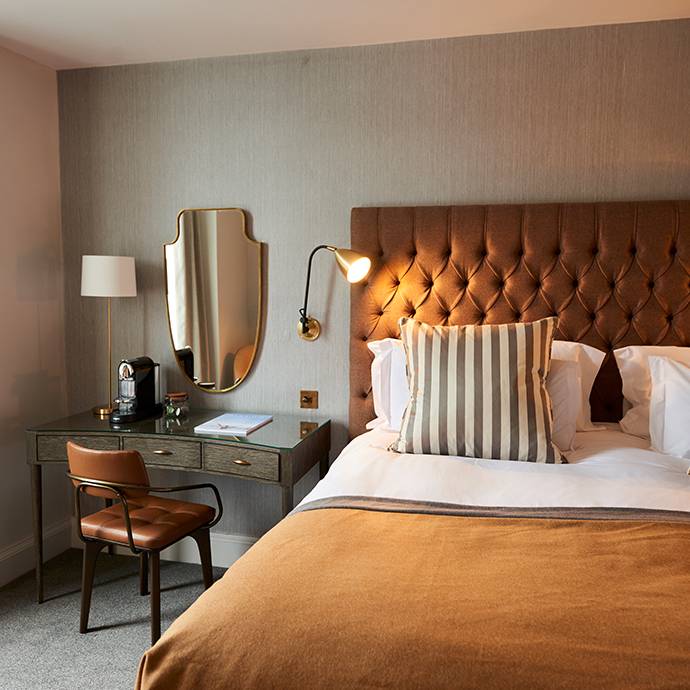 Inverlochy Castle, Scotland
Can you really go past a castle for a dose of winter luxe – I mean really? Let your Disney dreams come true in Inverlochy Castle Hotel. Perfect as a weekend away or even as part of a road trip around Scotland, this castle is located in Fort William in the Scottish Highlands. This castle-turned hotel/restaurant is designed to let you enjoy the harshest winters in comfort and style.
Fort William is a historic and popular town, with local sights including the carefully winding Jacobite train, (made famous by the Harry Potter movie series as the Hogwarts Express) and a terrain perfect for hiking, mountain biking, and exploring the outdoors.
When you've had enough of gallivanting around and soaking in the history of the town, return to the castle for a sherry and a vast Scottish feast. When it's time to sleep, you can choose from a range of different rooms and the picture-perfect Gate Lodge.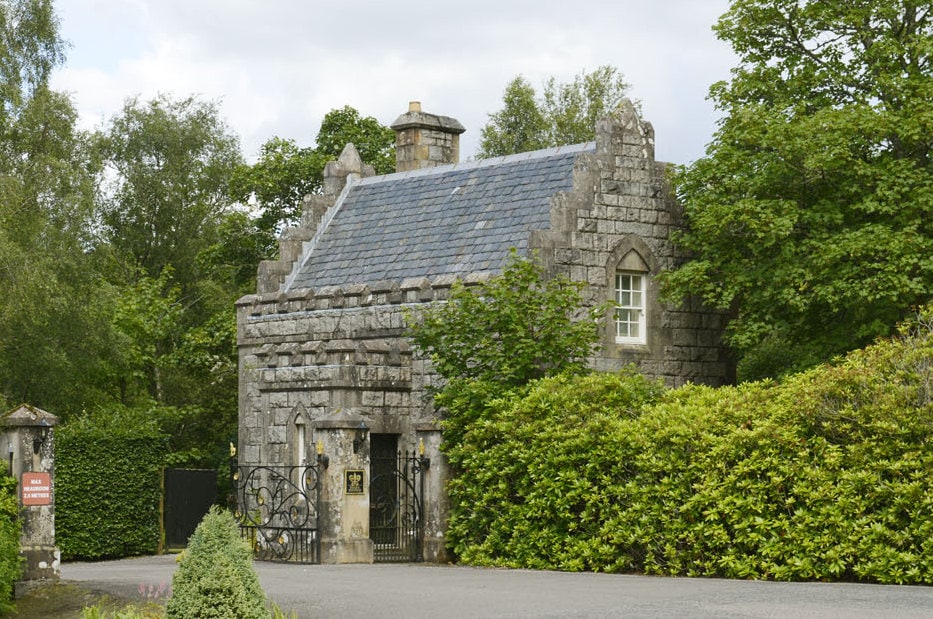 And with every bed fitted with 400 thread count Egyptian cotton sheets, you're sure to sleep like a royal.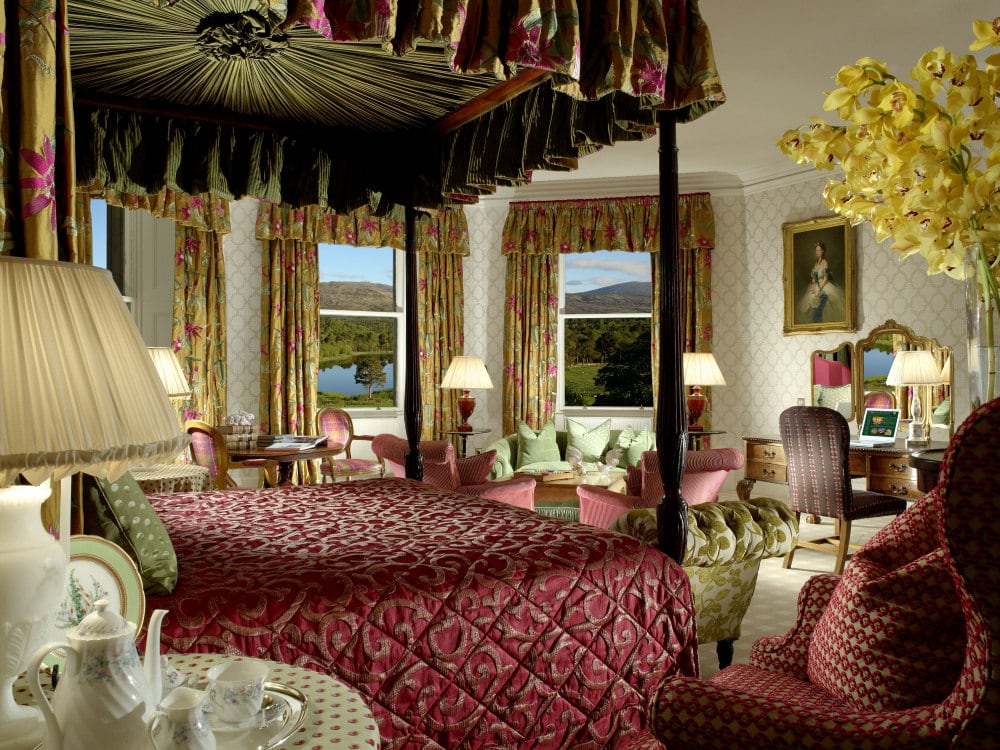 Palazzo Righini, Piedmont, Italy
Ahhh, Piemonte! Wine lovers rejoice, this historic and opulent Palazzo falls in Fassano, right at the heart of Northern Italian wine country. Unlike many grandly named hotels around the world, Palazzo Righini is in actual fact a palace. The hotel's rooms and facilities have everything you would expect from a modern facility.
However, once you leave your room to explore the palace, you'll discover the restoration of a cellar restaurant, cigar room, unbelievable conference room (think that Chapel from the final scene of Baz Luhrmann's Romeo & Juliet – epic), and a million other surprises built into its design, and history.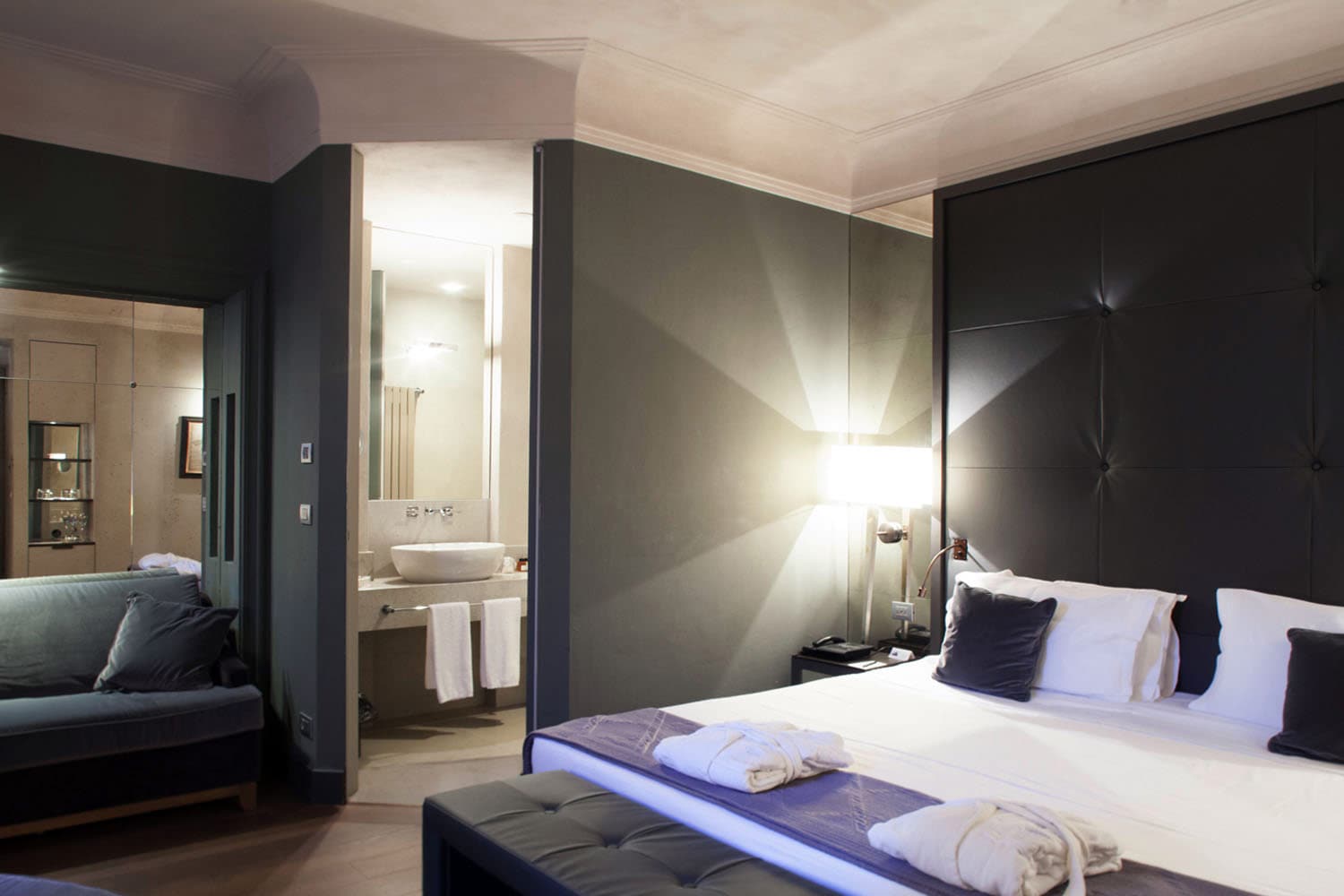 Piemonte, home to Nebbiolo, Barbara and Dolcetto, is known for Barolo and exists as heaven on earth for Italian food and culinary tradition. You don't have to be drinking top of the range Barolo to get a great bottle of wine around here, but it wouldn't hurt – when in Piemonte, do as the Italians do!
When the weather outside is less than welcoming, the best hotels turn the hospitality to full steam in order to maximise guest comfort. So go on, pool your points, dust off your Burberry trench, and spend a week (or four) exploring the majestic winter venues of Europe – you may need to catch up on your tan when you return home to Australia's sunny shores, but you sure won't be made fun of if you rock up at the barbecue with a bottle of Barolo!
Do you know of any hotels that nail winter luxe? We'd love to know about them!
While you're here: Subscribe to our newsletter for the latest tips, deals and news. It only takes a few seconds and we respect your privacy: