The Qantas Store. This online portal of darkness is almost universally acknowledged as one of the worst possible ways to use Qantas Frequent Flyer points. It puts fear into the hearts of committed, hard core Qantas points collectors, most of whom have probably never visited it.
Dyson, KitchenAid and Bose products jostle alongside gift vouchers to compete for your Qantas points, all enticingly displayed and cheerfully offered at terrible redemption rates.
I must confess, I'd never actually surfed the Qantas Store website until last week. For me, the idea of a stylish KitchenAid toaster or kettle pales in comparison to, say, using my Qantas points for an around the world business class trip or blinging it out in Emirates A380 first class.
But last week, I received a promotional email for the Qantas Store. And in a moment of madness, I decided to click on the link and take a look.
As expected, I was suitably horrified to find lots of products from desirable brands, all inflated to sky high (points) prices. Let's take for example, a pair of Bose QC35 headphones. While currently an in demand product, the Qantas Store is currently flogging them at 70,000 points. Compare this with a cash price of $360 when found competitively on sale, so you're getting around 0.5 cents value for each Qantas point. Even with free delivery thrown in, it's a terrible value proposition.
Gift cards provide more or less the same questionable return. A $25 Dan Murphy's gift card for 4,950 points, and a $100 Woolworths gift card for 19,000 points, again representing a Qantas point value of around 0.5 cents in the dollar.
But the Qantas Store offers sales on products, and also a 'Points Plus Pay' calculator, and this is where things get interesting.
You actually only need to pay a 2,000 point minimum for a product or voucher, and can elect to pay the rest in cash. While for most products, this still results in a poor return for your hard earned Qantas points, there are some exceptions that can get you ahead.
For example, the Qantas Store is currently offering 45% off all FitBit products. As part of this sale, you'll pay 38,910 points for an Ionic Smart Fitness Watch (down from a ridiculous price of 70,750 points):
However, move the 'Points Plus Pay' slider all the way to the right, and you'll be presented with the option of 2,000 points plus $247.74: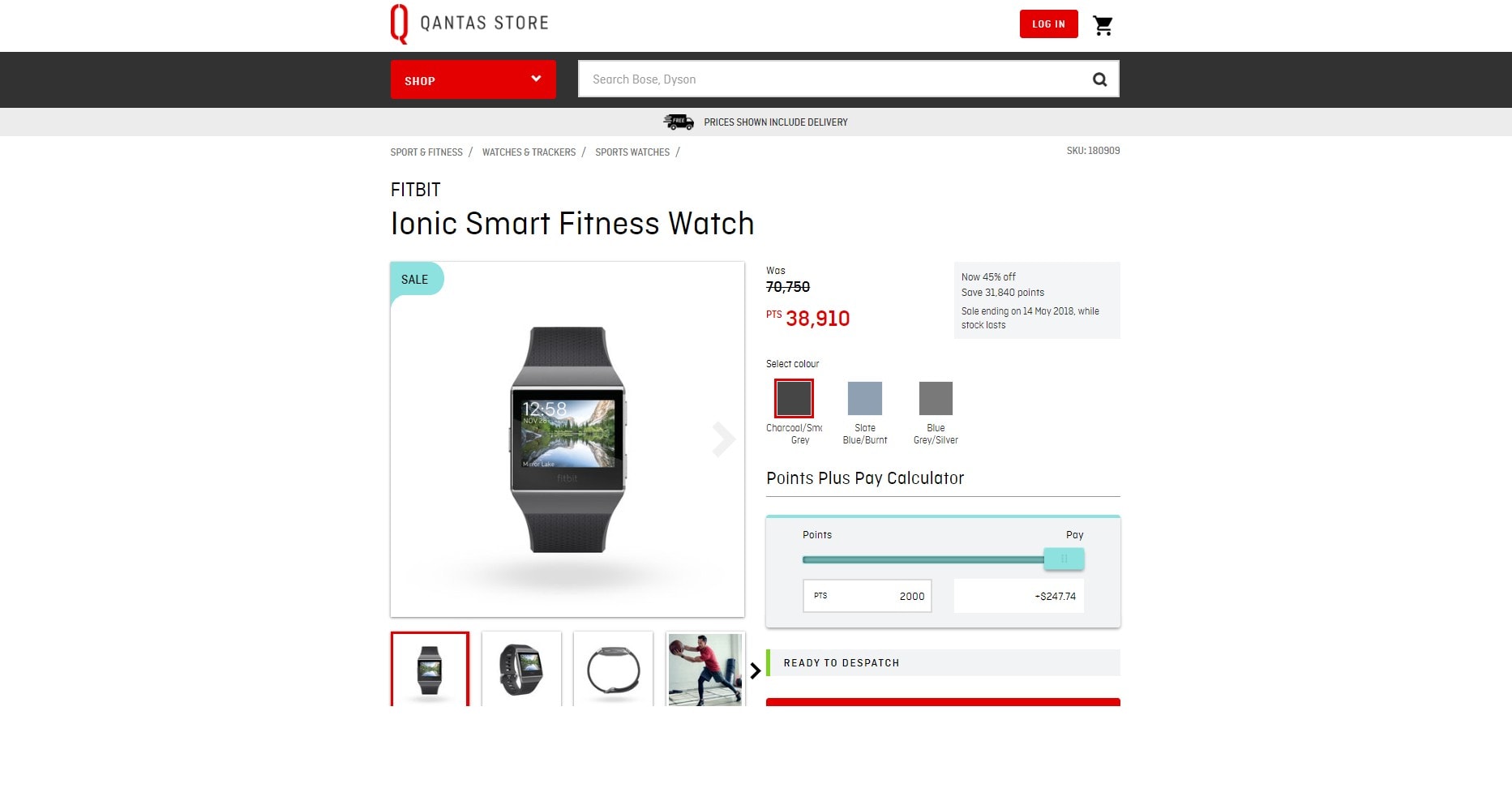 With the going price of a FitBit Ionic currently sitting at around $340, I calculated that I'd be extracting over $90 in value from my 2,000 Qantas points (over 4 cents per point), with free shipping thrown in. And so I bought it.
Groundbreaking? Hardly. But it does show that you can (albeit very rarely) find value in the Qantas Store via the 'Points Plus Pay' option. While I'll continue to use my Qantas Frequent Flyer points for aspirational travel experiences, I'll be checking the Qantas Store 'sales' in the future.
Have you ever purchased something at the Qantas Store? Let me know in the comments. I promise I won't tell.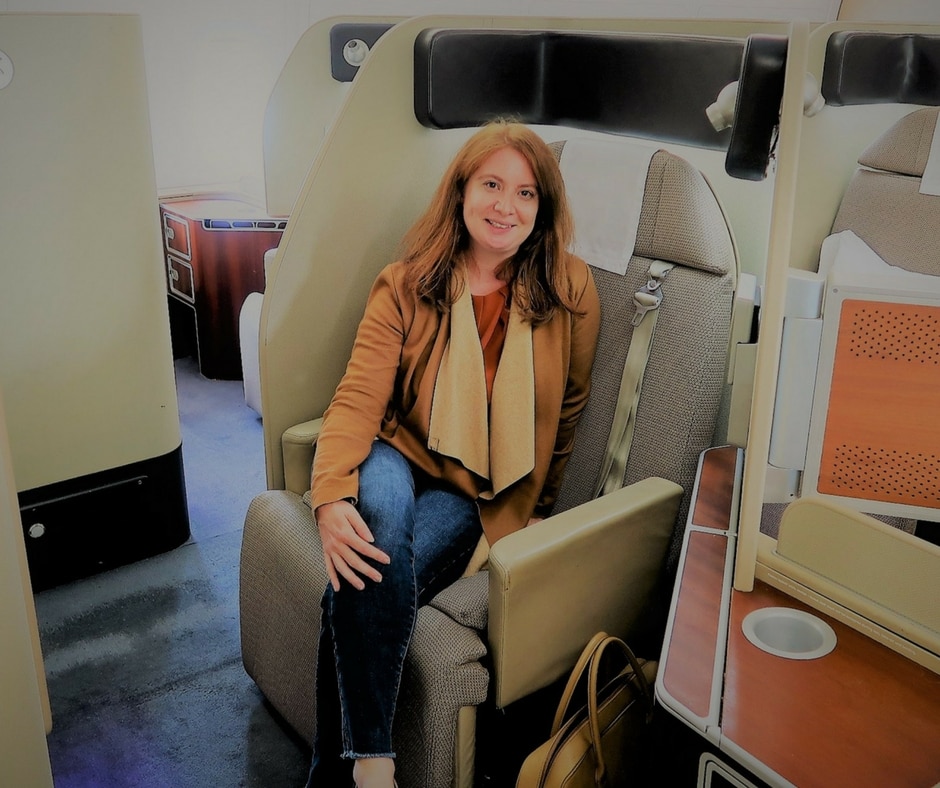 I love to travel the world in comfort and style. In fact, there's really nothing I love more than sitting in a plane at 36,000 feet, a glass of Krug in hand, watching the clouds go by.