Travellers rejoice! The Australian Government has scrapped a longstanding international travel ban. But while Australians can now travel overseas again, entry to Australia still remains off-limits for some types of travellers.
Officials are progressively opening up reciprocal Australia travel bubble arrangements with selected countries.
We've gathered up-to-date travel advice from official government sources to track developments for Australia's quarantine-free travel arrangements with other nations. Here's what you need to know.
Important: This guide is correct at the time of writing. Travel restrictions and government advice can change rapidly at any time and without notice.
Australia Singapore travel bubble
A reciprocal travel bubble is now open between Australia and Singapore, with initial participation from two states (New South Wales and Victoria). This removes quarantine requirements between the two countries.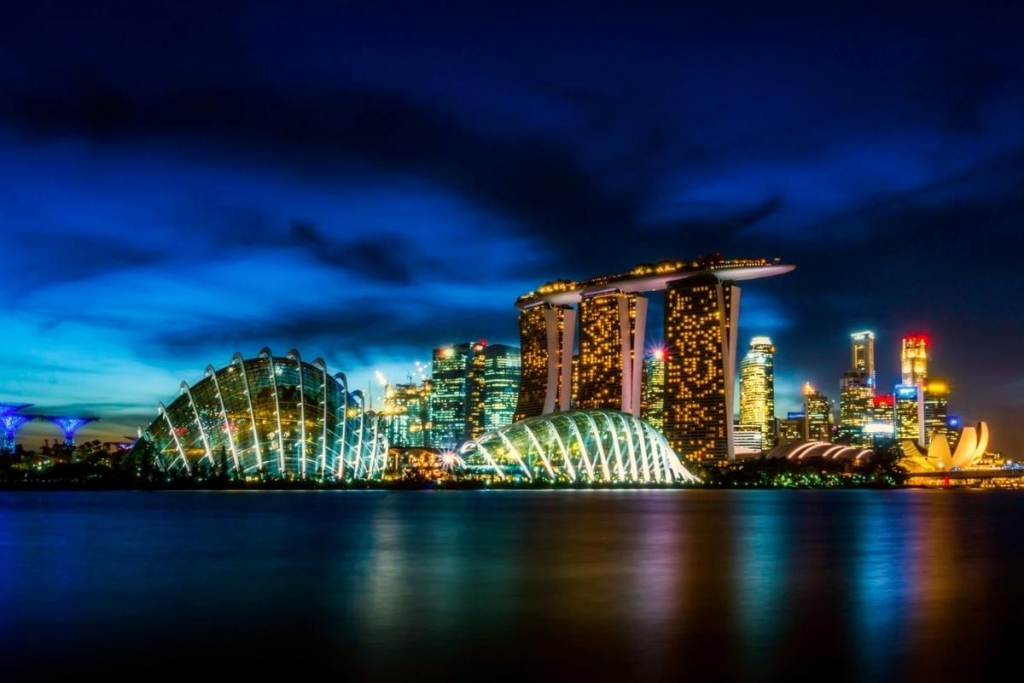 Travelling from Australia: Fully immunised Australians have been permitted to enter Singapore without quarantine from 8th November 2021. Australian travellers must be on a vaccine-certified travel lane (VTA) flight to enter Singapore. Travellers must be able to show a negative PCR COVID-19 test result taken within 48 hours of departure, and a COVID-19 test upon arrival is required for travellers. Travellers must self-isolate until they receive their negative test.
Travelling from Singapore: Singaporeans are able to travel to Australia on a quarantine-free basis from November 21 onwards. While there is no requirement to have been in Singapore for 14 days prior, Singaporeans must depart from Singapore to be considered eligible. Travellers must register a negative PCR test taken within 72 hours of departure to be eligible for quarantine-free entry to Australia.
What is the Vaccinated Travel Lane?
Singapore operates reciprocal arrangements with several nations in order to provide quarantine-free travel for fully vaccinated people. The Singapore Government administers the Vaccinated Travel Lane as a way to facilitate quarantine-free travel for fully vaccinated travellers. VTL flights to Singapore are operated by Singapore Airlines. The airline operates both VTL and non-VTL flights, so choose carefully when you book!
So what is the benefit of travelling on a VTL flight? If you travel on a VTL flight to Singapore, you won't need to quarantine if you meet all other requirements. It's important to note that only fully vaccinated passengers are allowed to take VTL flights, and you must provide proof of vaccination status.
Australia travel bubble with New Zealand
Update 24/11/2021: As of January 17, 2022, fully vaccinated Kiwis will be able to travel from Australia to New Zealand without going through the hotel quarantine system (known as MIQ) and will instead isolate at home for seven days. Commencing April 30, New Zealand will open back up for foreign nationals and international visitors in stages. This includes Australian travellers.
Negative tests, proof of vaccination and declarations that travellers haven't been in very high-risk countries will be required. Regular testing after arrival will also be part of the regimen.
Australia successfully operated a two-way travel bubble with New Zealand earlier this year. The bubble was suspended when the delta variant of Covid and subsequent lockdowns hit Sydney in mid-2021.
Currently, Australia has no active travel bubble arrangement with New Zealand. While quarantine-free travel is possible from New Zealand into Australia, travel from Australia to New Zealand requires passengers to enter into full quarantine.
When will the trans-Tasman travel bubble re-open?
Currently, there is no fixed date for when the trans-Tasman travel bubble becomes operational again. In response to ongoing uncertainty around the resumption of the travel bubble, Air New Zealand has cancelled flights between Australia and New Zealand until at least January 2021.
As federal government news comes in, we'll be updating this post to ensure that you have all of the information you need. When operational, the trans-Tasman travel bubble will allow people to travel freely between Australia and New Zealand borders.
Australia travel bubble with Fiji
Fiji will reopen its borders to a select number of countries, including Australia, the United States and New Zealand, from December 1.
Until 1 December, travellers from Australia will be required to complete 3 nights quarantine in a Fiji Managed Quarantine facility. Starting on December 1, Fiji will be open to all fully vaccinated tourists from selected countries for quarantine-free travel. For the first three days, you must remain in your designated hotel or resort. All travellers are required to register a negative PCR test 3 days pre-departure. It is a requirement that all travellers hold a travel insurance policy providing international coverage for COVID-19.
Australia travel bubble with Japan
A travel bubble arrangement between Australia and Japan is expected to be finalised in the next few weeks, as the Australian vaccination rate prepares to reach 90%.
Japanese citizens are expected to be granted entry to Australia from 1 December. Like other travel bubble arrangements, entry will only be granted to travellers who are fully vaccinated and who have received a negative Covid test within 72 hours of departure.
Australia travel bubble with South Korea
The Australian Government is also expected to finalise a reciprocal travel bubble between Australia and Korea in the near future.
Not unlike Japan, South Koreans could be granted travel to Australia as early as 1 December. Like other travel bubble arrangements, entry will only be granted to travellers who are fully vaccinated and who have received a negative Covid test within 72 hours of departure.
What is the status of travel to other countries?
Following the removal of the international travel ban on 1 November, Australians have been able to enter a number of other countries, many of which impose different testing and quarantine requirements for Covid-19. At the time of writing, Australian travellers can enter countries including the US, UK, Canada, Argentina, Chile, Spain, Italy Germany and Portugal. Qantas and other carriers are now running flights to and from these destinations.
The federal government is currently taking steps to open up international borders to students, skilled workers, immediate family members and other travellers from these countries.
However, in many cases, reciprocal international border arrangements for tourists aren't yet in place, meaning that no official 'travel bubble' or safe travel zone is in place. Prime Minister Scott Morrison has stated that the government is continuing to take a cautious approach to welcoming tourists from other nations, including Europe, where coronavirus cases and lockdowns are once again taking hold.
What is a travel bubble?
A travel bubble is a bilateral agreement between two or more countries that allow people from one location to visit the other. As a result of the COVID-19 epidemic, nations all around the world have been closing their borders in an attempt to limit virus transmission.
Like Australia, many countries have been able to successfully combat the pandemic. These countries have begun discussions of re-opening borders, allowing people to move freely between the zones and removing the requirement to undertake quarantine on arrival.
What is a travel zone?
COVID-19 borders have been eased by travel zones, which are areas of the globe where COVID-19 restrictions do not apply. According to the Smart Traveller website, travel zones may involve:
Removing a travel destination from Australia's list of outward restricted travel
allowing travel to or from that destination on a quarantine-free basis, and
Fewer restrictions or requirements for COVID-19 testing
When did the Australia travel ban lift?
Australia's longstanding federal ban on travel came to an end on November 1, 2021. Australian citizens and permanent residents who are fully vaccinated no longer require an exemption to leave the country, allowing them to go overseas without restriction.
Of course, that doesn't mean that travel is accessible to everyone. Strict travel policies implemented by selected Australian states and territories continue to impose burdensome requirements on travellers. Even if you have received the vaccination, some states and territories will demand you enter quarantine when you return to Australia from overseas.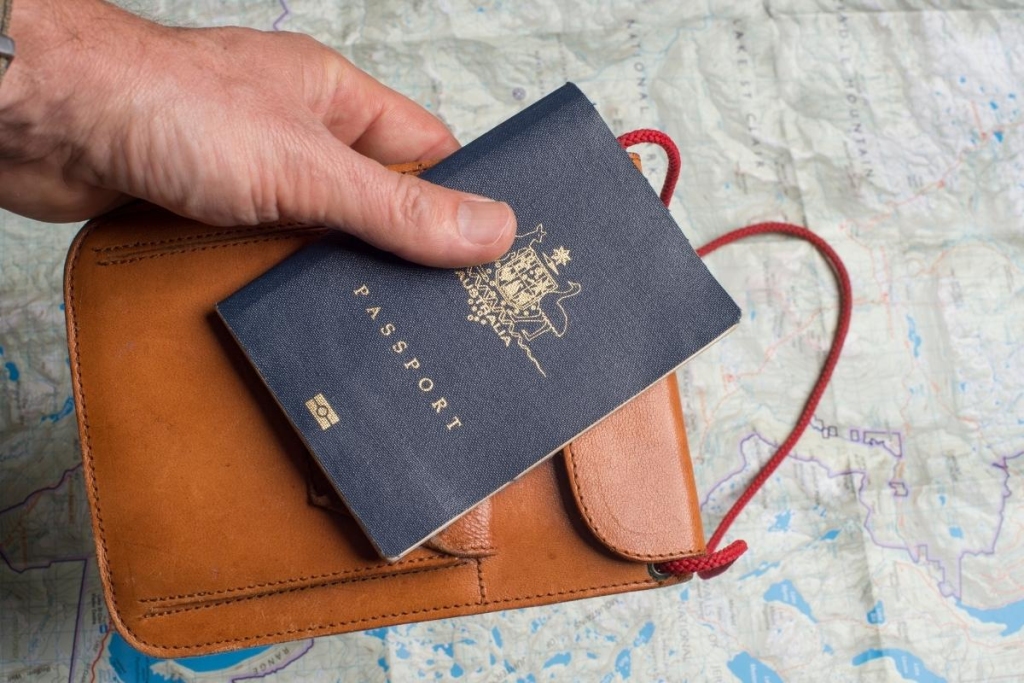 Australia travel bubble: Plan for the unexpected
Even where a travel bubble is in place, it's important to actively plan for an unpredictable situation and to be aware that you could get caught up in a Covid outbreak.
As an example, if there's a COVID-19 outbreak in a destination that forms part of a travel bubble with Australia, or within Australia itself, the reciprocal travel bubble could be paused or discontinued by either party at short notice.
If this occurs whilst you are travelling, you could be impacted in one of the following ways:
You may not be permitted to board your flight back to Australia if there's an epidemic in the area you're leaving from
Government authorities might implement more burdensome testing requirements (such as the need to take additional PCR tests) at short notice, which could cost you more
A change to the travel bubble could occur while your flight is in the air, so you may even need to enter a quarantine facility or isolate at home on arrival, or
If the travel bubble arrangement is put on hold while you're outside of Australia, it might be tough to return
Before you depart, consider getting comprehensive travel insurance that covers Covid related events. It's also important to have travel insurance that will cover you in the event of unforeseen circumstances not connected with COVID-19.
Regardless of whether a travel bubble is in operation, every traveller is subject to strict entry criteria. All passengers must follow immigration and biosecurity rules.
Stay up to date with Australia travel bubble advice
To stay up to speed on developments with the Australian border restrictions and travel advice, you can visit the Australian Government Department of Home Affairs website.
The Department of Foreign Affairs and Trade also maintains a useful travel website, Smartraveller. The Smarttraveller website has now reinstated country-by-country updates for 177 destinations.
Details of Australia travel bubble arrangements will be posted to both websites as developments emerge.
Australia travel bubble and vaccination
To benefit from the full relaxation of restrictions under Australia's travel bubble, travellers need to be fully vaccinated. That typically means showing proof of vaccination status with a Therapeutic Goods Administration-approved vaccine.
Showing proof of vaccination
Travellers are required to produce proof of their COVID-19 vaccination status before boarding. Your COVID-19 vaccination digital certificate can be used to show proof of your COVID-19 vaccinations when in Australia.
You can access your digital certificate from Australian government sources in the following three ways:
Accessing your Medicare account online through the myGov website
Using the Express Plus Medicare mobile app, or
Accessing your Individual Healthcare Identifier Service through myGov
It's also worth noting that when you access your proof online, you may print your own COVID-19 vaccination digital certificate. You can also choose to add the digital certificate to your digital wallet.
Do I need to be vaccinated to travel?
If you haven't been vaccinated against COVID-19, you'll face greater travel restrictions than people who have, regardless of whether you are travelling to or from Australia. This is the case, even where a reciprocal travel bubble arrangement exists. Depending on the destination, unvaccinated travellers may need to apply for a waiver to travel and undertake up to 14 days of quarantine.
Travel bubble Covid testing requirements
In order to travel from Australia to an approved travel destination and back, travellers can expect to need to undertake multiple coronavirus tests. For entry to many countries, including Australia, a negative PCR test is required.
What is a COVID-19 PCR test?
The polymerase chain reaction (PCR) test for COVID-19 is considered to be an accurate and reliable test for diagnosing COVID-19.
COVID-19 PCR testing is a molecular test that looks for genetic material (ribonucleic acid or RNA) from SARS-CoV-2, the virus that causes COVID-19, in your upper respiratory sample. The PCR test is considered the 'gold standard' of commercial testing. It has been widely used since early 2020.
How much does a COVID-19 PCR test cost?
The cost of a PCR test ranges from $79 for selected testing facilities in Sydney and Melbourne, up to $150 or more. At the time of writing, PCR tests in Fiji are rumoured to cost a hefty $225 per test. Given that most travellers will require up to three or more tests, these testing requirements come at considerable expense. The cost is even more substantial for families or groups travelling together.
Author's Note re COVID-19: Considering a trip to Singapore with Singapore Airlines? Make sure you read our Ultimate Australia Travel Bubble Guide to learn about the Vaccinated Travel Lanes in operation with Singapore Airlines.
While you're here: Subscribe to our newsletter for the latest tips, deals and news. It only takes a few seconds and we respect your privacy: