From April 2021, Emirates will cut first-class awards from selected partners
A private suite in the sky, the finest wines and a chance to shower at 38,000 feet. Emirates first class is arguably one of the most aspirational flying experiences around.
And, thanks to partnerships with other airlines, Emirates first class has long been a popular and accessible way for members of other loyalty programs, including Qantas Frequent Flyer, to burn points. In fact, a jaunt up the pointy end on an Emirates A380 is one of my absolute favourite ways to use Qantas Points.
However, redeeming partner airline points for Emirates first class is about to get somewhat trickier.
Reports have recently emerged that Emirates will no longer offer first-class awards to partner airlines as of April 1, 2021. According to Frequent Miler, the latest Alaska Airlines Mileage Plan statement advised that March 31, 2021, would be the last day that members can book Emirates first class award space.
A subsequent article published by The Points Guy overnight included commentary from Seattle-based Alaska Airlines, stating that "Emirates is cutting off partner first-class awards entirely, not just to Alaska. That means you won't be able to book Emirates first-class awards with Japan Airlines or Qantas, either."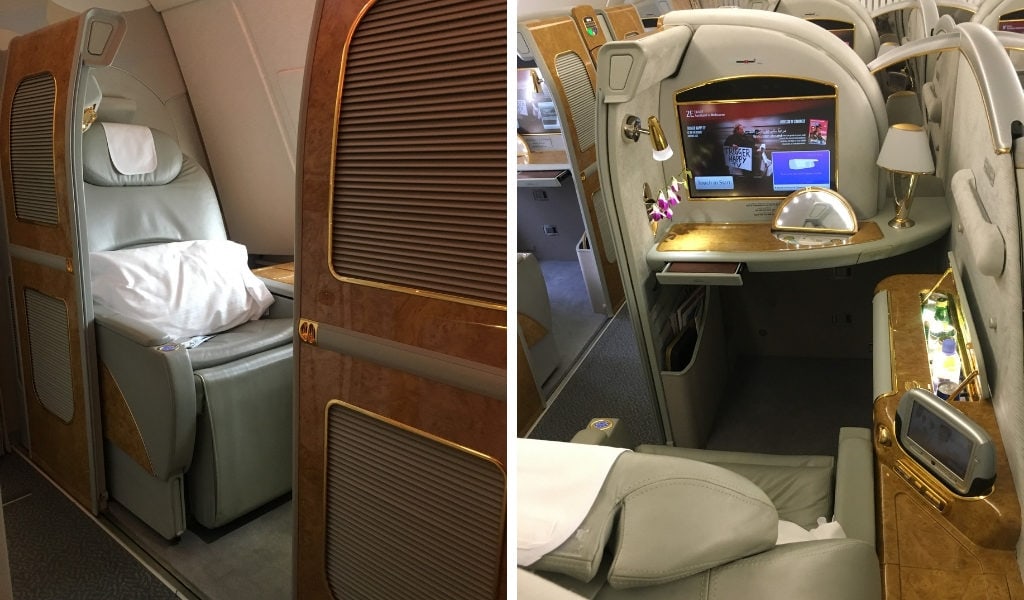 Emirates partner awards in premium cabins have long been amongst the most popular Qantas Points redemptions. So, in a bit of a panic, we reached out to Qantas, who confirmed that this development won't impact Qantas Frequent Flyer members.
In fact, the ability for Qantas Frequent Flyer members to book Emirates first class awards is here to stay, with a Qantas spokesperson advising "This [development] doesn't apply to Qantas Frequent Flyers, they will still have access to first class reward seats."
Conclusion
While closed borders will restrict many Australians from accessing international flight redemptions for some time, it's a relief that Qantas Frequent Flyer members will still have the ability to book Emirates first class well into the future.
That said, Emirates decision to restrict selected partners from accessing first class rewards doesn't come as a complete surprise. In recent months, Emirates appears to have significantly reduced the amount of premium award space available to partners. The decision to cut first class award space from partners also comes just a few months after the number of Qantas Points needed to secure Emirates flight awards increased by up to 20%.
Will you be looking to use your Qantas Points to book Emirates first class?
While you're here: Subscribe to our newsletter for the latest tips, deals and news. It only takes a few seconds and we respect your privacy: