The American Express Platinum Edge Credit Card offers a generous $200 travel credit each membership year, bonus points on spending at major supermarkets and on fuel, plus a range of complimentary insurances – all for a very low annual fee. This offer is open to New Card Members only.
In addition, you'll earn flexible points into American Express Membership Rewards – unlocking the ability to transfer points to leading airline partners including Virgin Australia Velocity, Cathay Pacific Asia Miles and Singapore Airlines KrisFlyer.
Apply now via the secure American Express website
Or, read on to for our comprehensive review of this popular American Express credit card.
Why we Love the Amex Platinum Edge
With a $200 travel credit each year that fully covers the annual fee and an earn rate of up to three points per dollar, the American Express Platinum Edge Credit Card is one of the best cards on the market for everyday expenditure, and easily one of the most popular cards in the AMEX Australia line up.
Plus, with a range of airline and hotel transfer partners, the AMEX Platinum Edge can be one of the best cards to hold for those collecting points outside of Qantas Frequent Flyer.
Like most premium rewards credit cards, the standard purchase rate (20.74% p.a, with 55 days interest-free) is very high, so it's best you can pay your account off in full every month.
Enjoy $200 AMEX Travel credit each year
First and foremost, the current AMEX Platinum Edge offer includes a $200 credit to redeem against any single eligible travel booking of $200 or more (where applicable) when booking online through AMEX travel.
The AMEX Travel credit can be used for flights, hotel or rental car bookings. You can use it for yourself or someone else – it's your choice as to how you choose to spend it.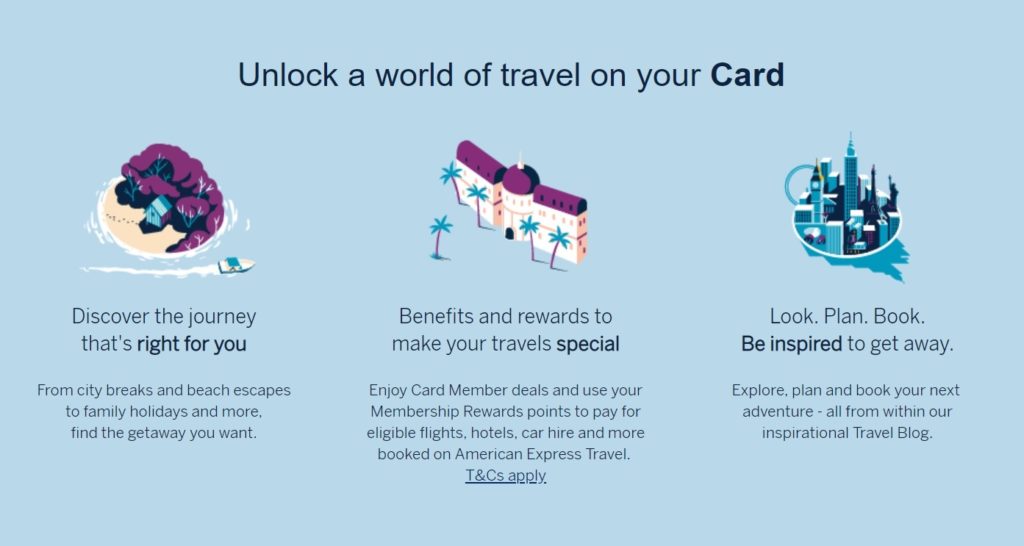 By using your $200 AMEX travel credit, you'll be able to obtain full value from the $195 annual card fee each year you hold the card. You can use the $200 credit each year after you pay your Platinum Edge annual fee.
Earn up to 3 Membership Rewards points per $1 spent
Most of us outlay a significant amount of money each month on groceries and petrol, but very few credit cards offer generous rewards for day to day spend. This is where the AMEX Platinum Edge Credit Card really shines.
With up to 3 Membership Rewards points on offer for each $1 spent, this AMEX credit card offers one of the highest earn rates of any credit card in Australia on selected everyday spend categories.
Cardmembers earn points on each and every dollar spent on the AMEX Platinum Edge, with bonus point spend rates as follows:
Earn 3 Membership Rewards points per $1 at major supermarkets and petrol stations
Major supermarkets include Coles, Coles Online, Woolworths, Woolworths Online, BiLo Safeway, Harris Farm Market and many others.
Participating major petrol stations include BP, Shell, Coles Express, Woolworths Petrol, Caltex and others.
Earn 2 Membership Rewards points per $1 on overseas spend
Earn 1 Membership Rewards point per $1 on all other purchases
This includes utilities, insurance, telecommunications and spend at government bodies in Australia.
Plus, there's no spending cap, ever, so there is no limit to how many points you can earn.
Get access to the American Express Membership Rewards program
The American Express Platinum Edge earns points in the American Express Membership Rewards Ascent program, which is one of the most valuable points programs available to Australian consumers and my personal go-to loyalty scheme of choice. The main reason? Flexibility!
Rather than being locked into one frequent flyer scheme, this versatile program allows you to earn points now and decide what to do with them at a later date. And unlike most loyalty schemes, as long as your account is in good standing, your Membership Rewards points will never expire.
AMEX Membership Rewards Ascent points transfer to a number of leading airline partners. These include:
Virgin Australia Velocity Frequent Flyer
Singapore Airlines KrisFlyer
Cathay Pacific: Asia Miles
Malaysia Airlines Enrich
Virgin Atlantic Flying Club
Etihad Airways Guest
Thai Airways: Royal Orchid Plus
Emirates Skywards
Air New Zealand Airpoints
And, while you can't transfer directly to Qantas Frequent Flyer, as we've previously written about here, you can convert points earned on the AMEX Platinum Edge to the Cathay Pacific Asia Miles scheme to then book Qantas operated award flights at very cheap redemption rates.
Prefer to spend your points some other way? You can also book and pay for travel with your points online at Webjet, redeem points online for Gift Cards at leading retailers like David Jones, or use your points for credits towards expenses on your account.
Save money with complimentary insurances
The AMEX Platinum Edge Credit Card unlocks a range of complimentary insurances that could come in handy, whether you're shopping at home or travelling overseas.
The complimentary insurances that you can access through the Card include:
Overseas Medical Emergency Expenses Cover
Travel Cancellation Cover
Baggage, Money and Documentation Cover
Personal Liability Cover, and
Travel Inconvenience Cover.
Before taking up any of these insurance products, you should refer to the PDS for further information to ensure they meet your needs.
Get a 0% balance transfer for 12 months (T&Cs apply)
New American Express Platinum Edge Card Members can take advantage of a promotional balance transfer offer of 0% p.a. for the first 12 months.
A one-off credit plan establishment fee of 1% applies to any balances transferred. If you pay your Balance Transfer over time, an interest-free period will not apply to your purchases.
If you owe a balance on existing credit cards, this balance transfer offer could help you save on interest over the 12-month promotional period, allowing you to pay down more of what you owe.
You should obtain independent professional financial advice before deciding to obtain this product.
Enjoy a range of money-saving, entertainment and lifestyle benefits
Above and beyond the rich rewards we've outlined above, the AMEX Platinum Edge Credit Card also unlocks a range of other useful benefits that can help to offset the cost of membership. These include:
The ability to arrange free additional cards for family members (handy for taking advantage of AMEX offers like Shop Small)
Amex Offers: Access "Spend and Save" promotions that reward you with a statement credit when you register for offers on your card and hit a minimum spend threshold (e.g. spend $200, get $40 back at David Jones, or spend $500 and get $80 back at Qantas)
Amex invites: Sought-after events like music, theatre and film, including via pre-sale tickets, and enjoy exclusive lounges at selected events.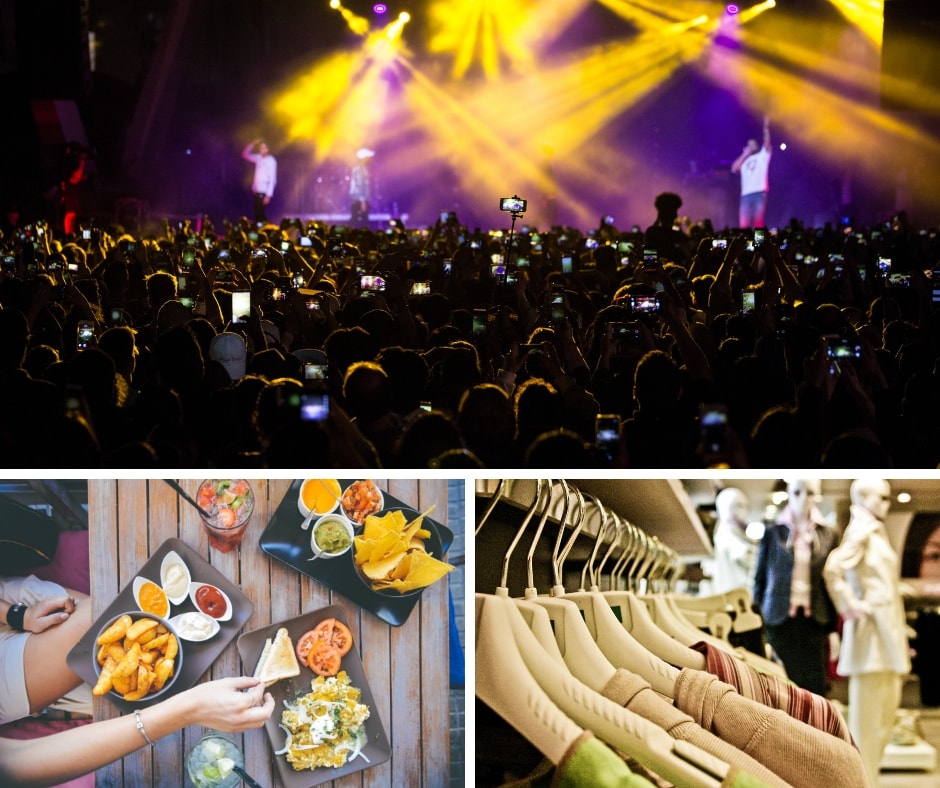 Plus, American Express cards support Apple Pay & Android Pay. This means that you can use the AMEX Plat Edge on your smartphone for easier payments.
Note that no Airport Lounge access (American Express or otherwise) is included with this card – if you're after Lounge access, you'll need to look at a higher grade Platinum tier card such as the AMEX Explorer
American Express Platinum Edge Credit Card annual fee and eligibility
The AMEX Platinum Edge Credit Card comes with a low annual fee of $195. By using the travel credit, Card Members can extract maximum value from the annual card fee.
You'll need to be able to report an annual income of $50,000 or more, and have no history of bad debt or payment default. New Card Members only.
You must be an Australian citizen or permanent resident or hold a long term visa. Long term means 12 months or more and does not include a student visa.
AMEX Platinum Edge Credit Card fees and charges
Depending on how you use your card, the following fees and charges may be levied on your Platinum Edge. These include:
Interest rate: This card has an ongoing purchase rate of 20.74% p.a.
Currency conversion fee. A 3% fee applies for every transaction made overseas or on foreign currency online.
Balance transfer revert rate: If you opt-in for the balance transfer offer, any amount remaining at the end of the 12-month introductory period will revert to the ongoing purchase rate of 20.74% p.a.
The American Express Platinum Edge offers up to 55 days interest-free on purchases, so you will not be charged interest if you pay your balance off in full by the due date on each statement.
AMEX Platinum Edge Credit Card: Verdict
The AMEX Platinum Edge Credit Card is one of the best mid-range cards on the market attached to a flexible points scheme. With a $200 travel credit each year that fully covers the annual fee, it's a compelling option for those who want to maximise points earn on everyday expenditure.
Plus, for those who shop regularly at major supermarkets and petrol stations, the AMEX Platinum Edge Card provides an attractive opportunity to boost your points haul on everyday spend.
Click the link below to apply for the card. You'll be taken directly to the secure, mobile-friendly American Express website to submit your application.
Ready to apply?
The secure, mobile-friendly application form takes less than 10 minutes to complete and AMEX may be able to give you a response in less than 60 seconds.