I'm going to let you in a on a little secret. Its name is Taiwan.
This subtropical East Asian nation is half the size of Tasmania but has more than you imagined possible going for it. Legendary street food, ultra-hospitable locals, an ancient-melds-into-modern culture, grand scenery that earned it the name 'Formosa' (beautiful island); Taiwan is undoubtedly one of Asia's most alluring destinations.
The finishing touches are that Taiwan is incredibly safe, family-friendly, and a breeze to get around thanks to its compact size and transportation system that would make any Western nation jealous.
If this all sounds intriguing, read on. Below I'm going to divulge everything you may need to know in order to plan the trip of a lifetime to Taiwan.
Best time to visit Taiwan
Although there is no distinct high or low season, the time of year you decide to visit Taiwan can have a major impact on your trip.
Summer (June to September) is extremely hot & humid, and typhoons can derail travel plans. Winter (January to March) is chilly and damp in Taipei, but the perfect time for hot springs and seeing cherry blossoms. You'll want to avoid Lunar New Year when most businesses close.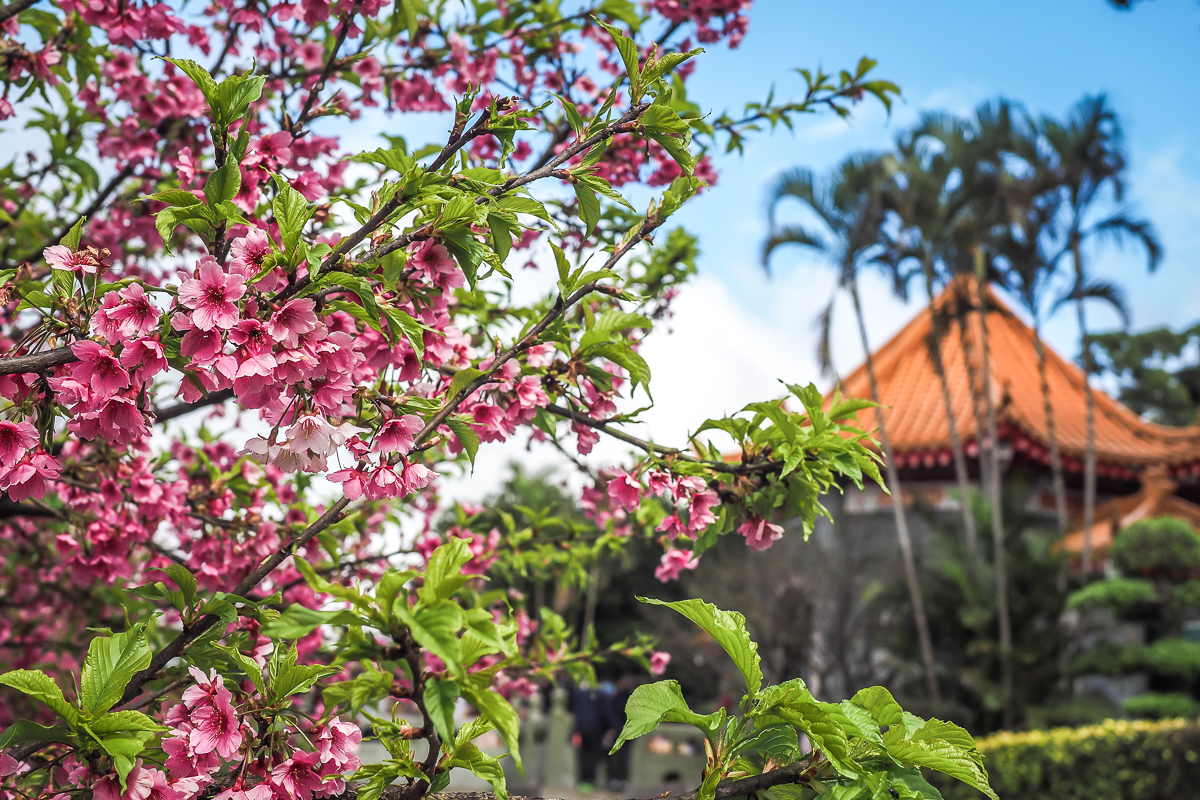 Spring and autumn are the most desirable times to visit, but be aware of a mini monsoon that usually brings persistent rains in May and early June.
It's also worth noting that the north of the country, including Taipei, has a distinct winter. The south, which lies below the Tropic of Cancer, is noticeably more tropical, with warm weather year-round.
Getting there & around
Taipei's Taoyuan International Airport is a major transportation hub in Asia, serving numerous major carriers. A growing number of budget airlines also connect Taipei to most surrounding Asian countries.
Taxis from the airport to Taipei City run on the meter (plus airport surcharges), and drivers tend to be trustworthy. Expect to pay TWD1000-1500 to reach your hotel in the city. If you order a private transfer in advance on Klook, you can pay as low as TWD750. The ride takes 45 minutes to an hour.
A cheaper option is to ride the Airport MRT line (TWD160, 35-50 minutes) to Taipei Main Station, then transfer to other MRT lines or a taxi for your hotel.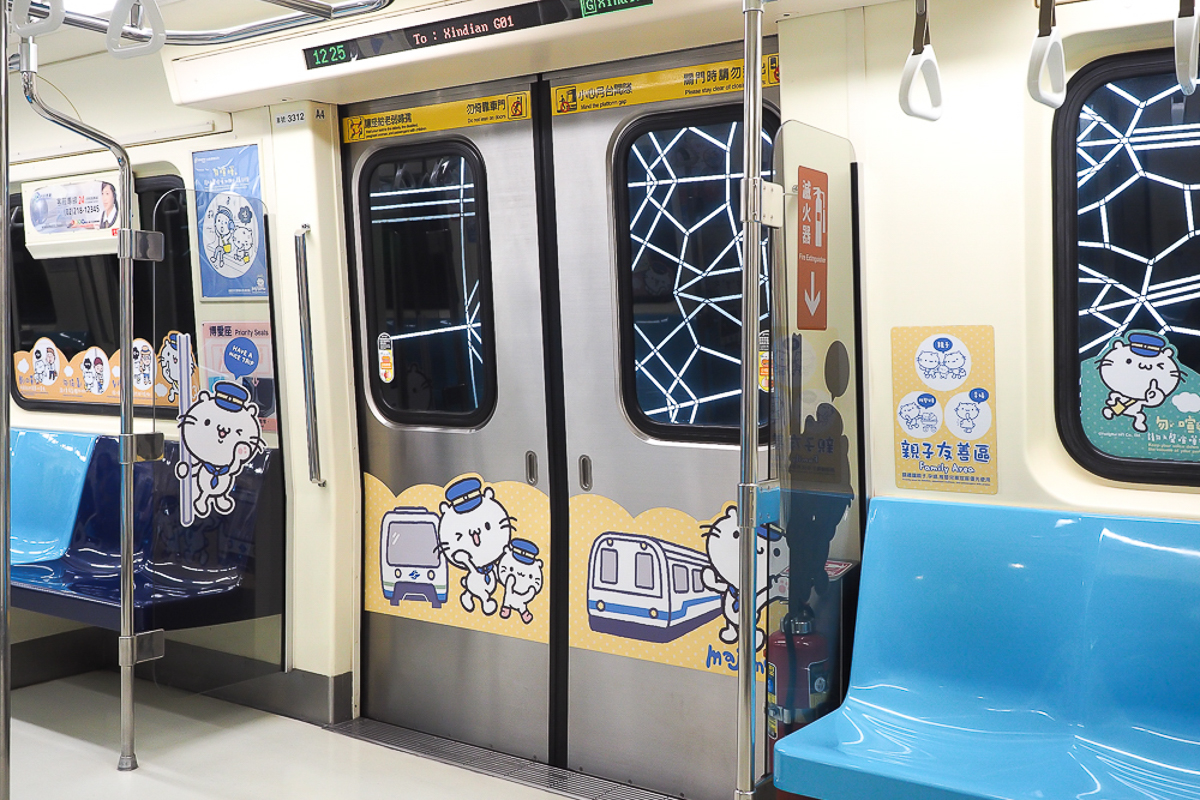 You'll most likely use the super efficient Taipei MRT to get everywhere you need to go in Taipei. The metro system is the pride of Taipei, and everyone who visits is thoroughly impressed by it. Purchase an EasyCard from any station for swiping in and out, and you can get the deposit back at the end of your trip. Taxis in the city are also cheap and plentiful.
Between cities in Taiwan, the TRA (regular train) does a full circuit of Taiwan, and tickets can be reserved online two weeks in advance. The trains often sell out, so make sure to book your seats, especially for weekends and holidays.
The HSR (High Speed Rail) only travels down the developed west coast, from Taipei to Koahsiung. Tickets are more expensive but cut travel times in half, and non-reserved tickets can always be bought, even at the last minute.
Planning your Taiwan itinerary
If you spend a week or less in Taiwan, then you won't need to stray too far from the capital to enjoy a wonderful trip. Two or three full days are sufficient for exploring Taipei, while a number of day trip possibilities can fill up your remaining days. If you do want to spend 2-3 nights out of the big city, Taroko Gorge in Hualien County is the perfect add-on.
In order to do a full circuit of Taiwan, encompassing most or all of the attractions I'll cover below, 2-3 weeks is ideal. For more information on how to piece it all together, see this detailed Taiwan itinerary.
10 Best places to visit in Taiwan
#1 Taipei
The Taiwanese capital is home to the highest concentration of unmissable things to do in Taiwan. These include (but of course are not limited to) Taipei 101 (once the world's tallest skyscraper), Chiang Kai-shek Memorial Hall, National Palace Museum, Beitou Hot Spring, and Maokong Gondola. Taipei also boasts the country's most diverse food scene, with some of the best night markets in all of Asia.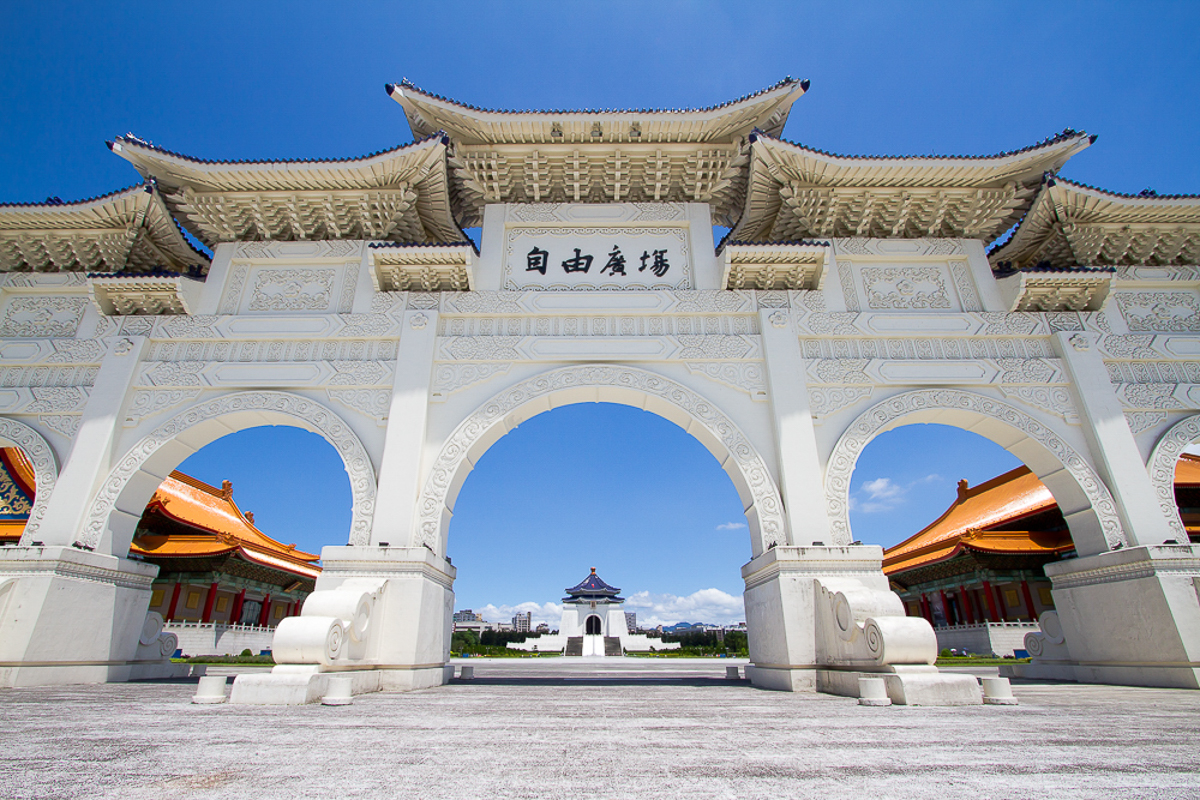 Where to stay: For a truly exceptional (like movie star-level) experience, book your stay at the W Taipei. The Kimpton Da'An is also a great new addition to the high-end Taipei hotel scene. For mid-range travelers, ArTree Hotel stands out for its jungle-clad interior, while Old Door Hostel & Bar is an excellent low-budget choice near Taipei Main Station.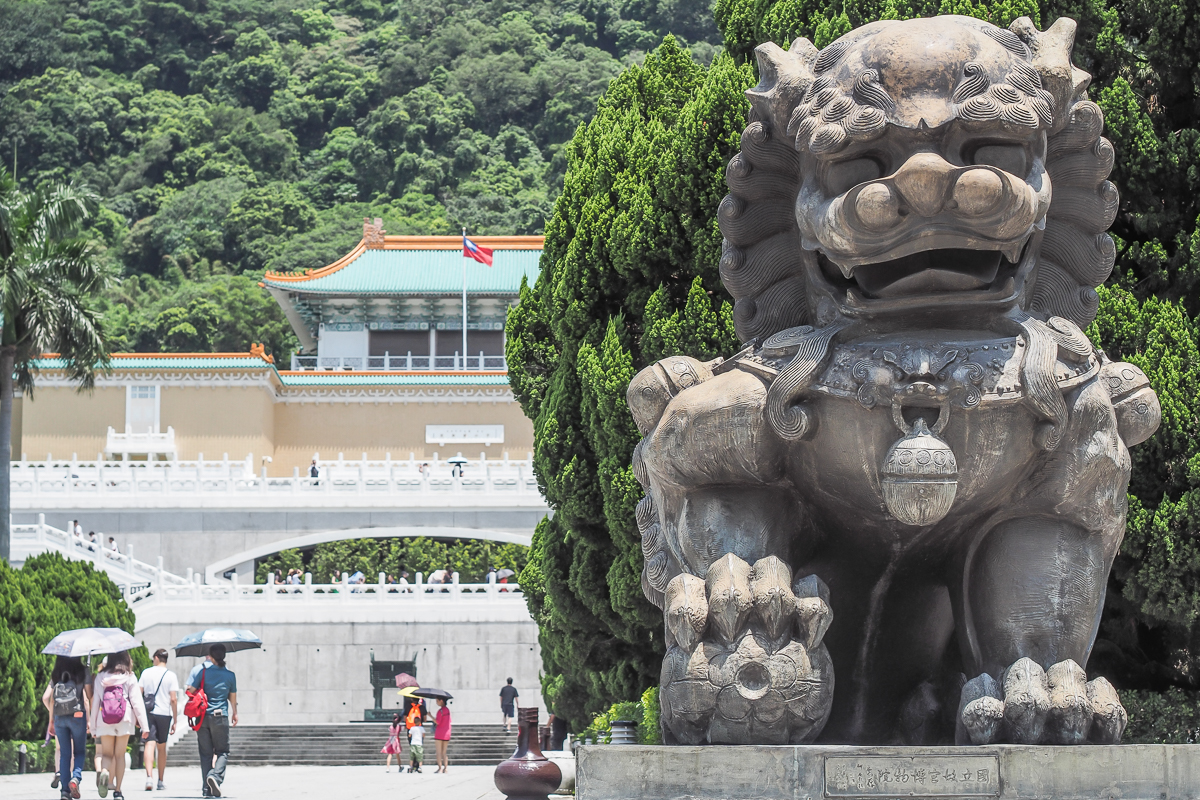 #2 Jiufen
Jiufen is the most popular day trip from Taipei. The former gold mining village consists of super atmospheric teahouses and traditional snack shops on a hilltop overlooking the Pacific Ocean. Red lantern-lined staircases weave through them, leading some to (falsely) believe that Jiufen was the inspiration for Miyazaki's Spirited Away.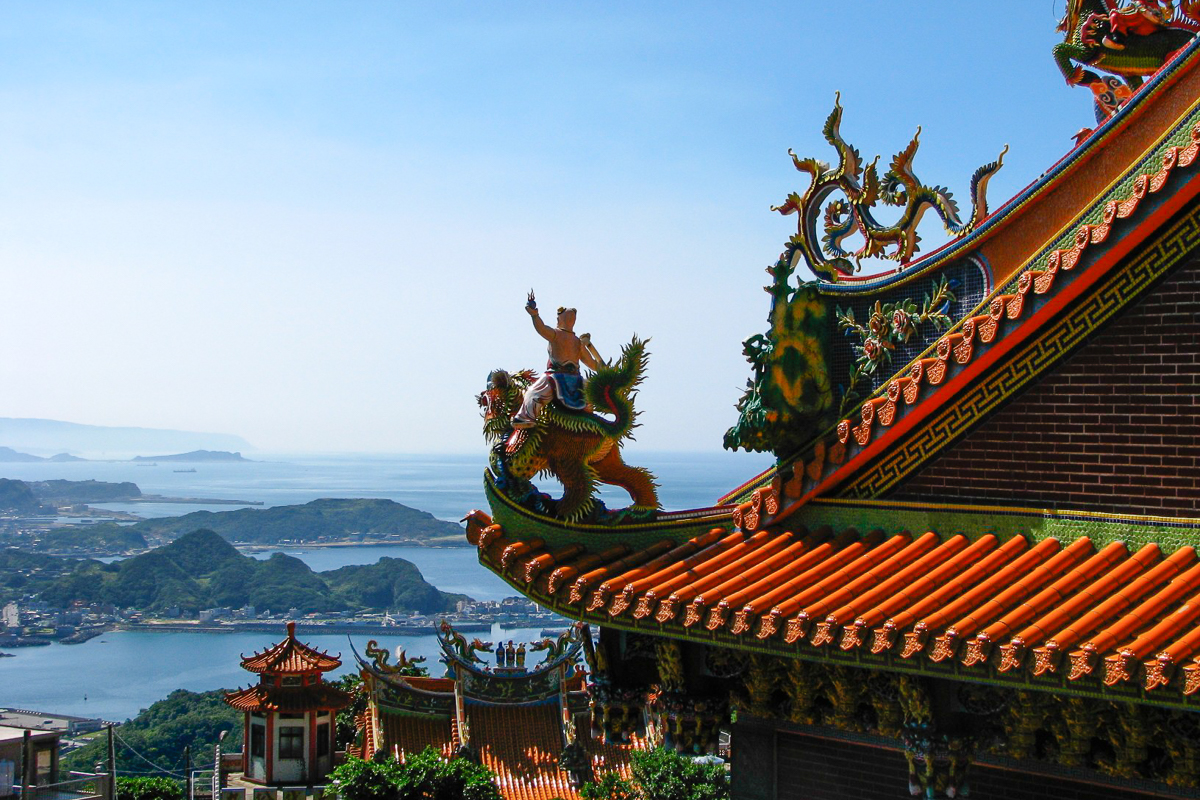 Where to stay: Should you decide to spend the night at Jiufen, the rooms at Something Easy Inn have bathtubs with stunning views.
#3 Taroko Gorge
Dramatic Taroko Gorge is many a visitor's favorite scenic attraction in all of Taiwan. The narrow gorge lies in Hualien County on the stunning, remote east coast of Taiwan. A full day is needed to explore the many hikes, scenic vantage points, and cliff-hugging shrine built to honor those who died constructing the highway through the gorge.
Where to stay: Silks Place Taroko is the best luxury resort and located right in the gorge. Outside of the gorge, mid-range Taroko Lodge is super welcoming and organizes cycling trips in Taroko Gorge, while Hualien City (45 minutes away) has the best range of hostels and a good night market.
#4 Taichung
The largest city in Central Taiwan, Taichung is known for its thriving arts scene and as the birthplace of pearl milk tea (bubble tea). One of the top draws is Rainbow Village, a former military dependent's village converted into a colorful attraction by "Rainbow Grandpa", an ex-KMT soldier. Another compelling sight is the 921 Earthquake Museum, housed in a school that was toppled by the 1999 disaster that took 2415 lives.
Where to stay: Taichung can be done as a day trip from Taipei, but if you spend the night, try RedDot, which features a silver slide into the lobby!
#5 Sun Moon Lake
The gem of Taiwan's Central Mountain Range is Sun Moon Lake in Nantou County. Touristy it is, but there's no denying its beauty, especially when looking out over the lake from the vantage point of impressive Wenwu Temple, or from the Sun Moon Lake Cable Car.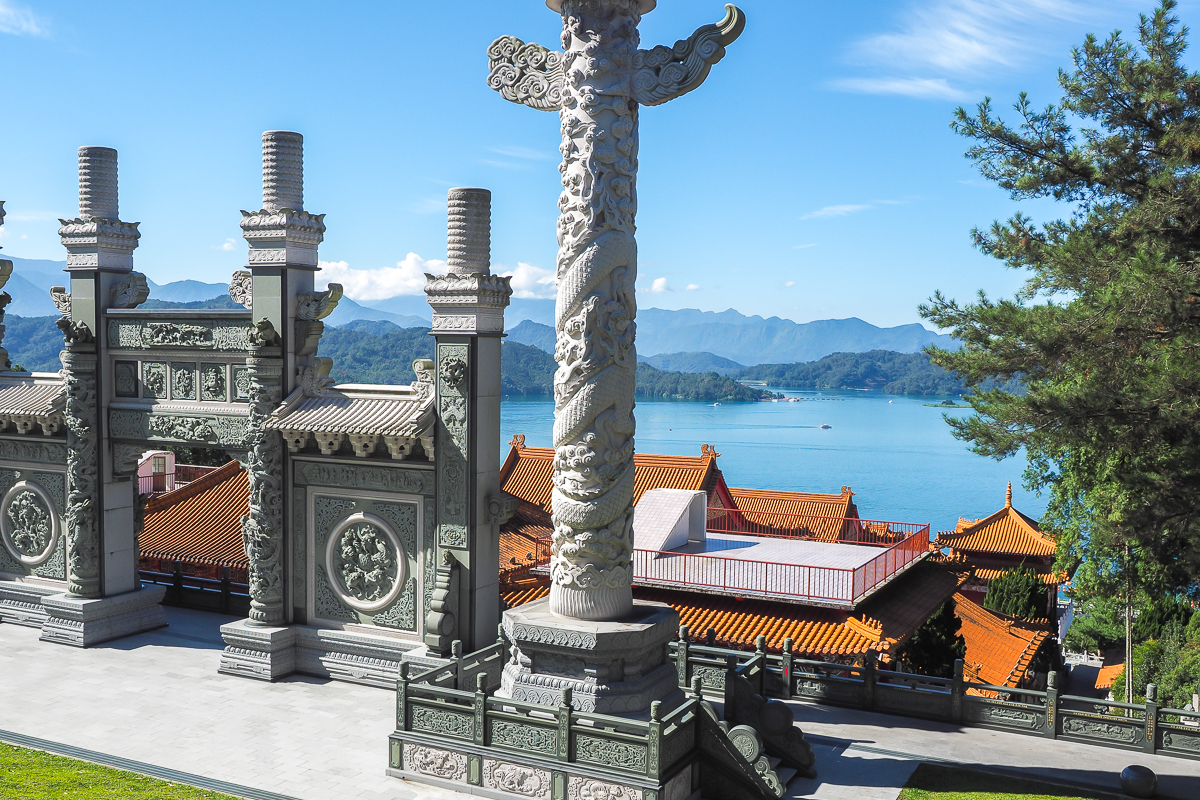 Where to stay: There are two main villages on the lake. In Shuishe, the main hub, Fleur de Chine is the classiest choice, while Shaoguang 188 is a mid-range choice that visitors consistently praise. Ita Thao, an aboriginal village on the other side of the lake, has a solid budget choice: perBed hostel‭.
#6 Alishan
Two-thirds of Taiwan is mountainous, and one of the most popular places to appreciate their sheer beauty is at Alishan National Scenic Area. Visitors flock there to witness sunrises above seas of clouds, hike among goliath cypress trees, see Yushan (Northeast Asia's highest peak) in the distance, and to sample Alishan High Mountain Oolong Tea.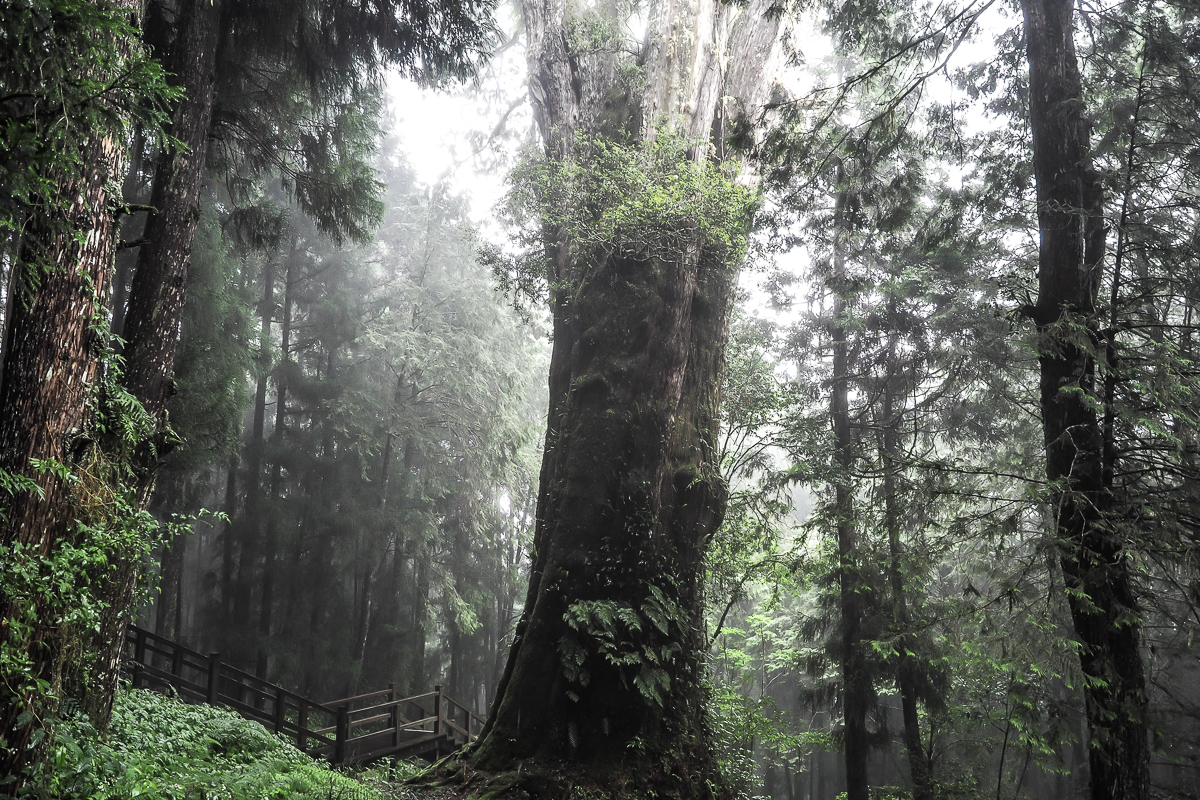 Where to stay: Accommodation is limited at Alishan and always books out in cherry blossoms season and other popular times. Alishan Hotel is the best choice in town, while most others are overpriced for what you get, and there are no hostels or low-budget accommodations available.
#7 Tainan
The former capital of Taiwan is a history-lover's dream, with numerous forts, former military villages, and some of the country oldest temples to explore. Tainan is also considered by locals to be the food capital of Taiwan.
Where to stay: Silks Place is the finest place to stay in town, while Kindness Hotel lives up to its name and is the top-rated choice in the budget/mid-range category.
#8 Kaohsiung
Southern Taiwan's most populous city, and the country's largest port, Kaohsiung offers a diverse range of attractions, from street art viewing and great amusement parks to the country's largest Buddhist monastery and snorkeling with sea turtles on nearby Lambai Island.
Where to stay: Silks Club offers incredible views from opulent rooms, while Chateau de Chine is a surprisingly affordable mid-range choice, and Ahiruyah has some of the best dorms.
#9 Kenting National Park
Occupying the southern tip of Taiwan, Kenting is the country's premier beach resort. There are half a dozen beaches to choose from, with seawater warm enough to swim year round. On the long weekend at the beginning of April, Kenting is renowned for its beach parties.
Where to stay: Amanda Hotel is a unique choice built in Moroccan style, while Caesar Park and Howard Villa are decent options with pools. The First Nanwan Hotel on South Bay has legit capsule rooms for budget travellers.
#10 Taitung & the Offshore Islands
Taitung County in the southeastern corner of Taiwan is ideal for those looking to hop on a bike or scooter and get lost in the countryside. Called the "rice basket" of Taiwan, the East Rift Valley is an incredibly scenic, paddy-filled expanse. From Taitung, you can also catch a ferry to Green Island, known for its salt-water hot spring and scuba diving, or Orchid Island, home to Taiwan's most isolated aboriginal tribe.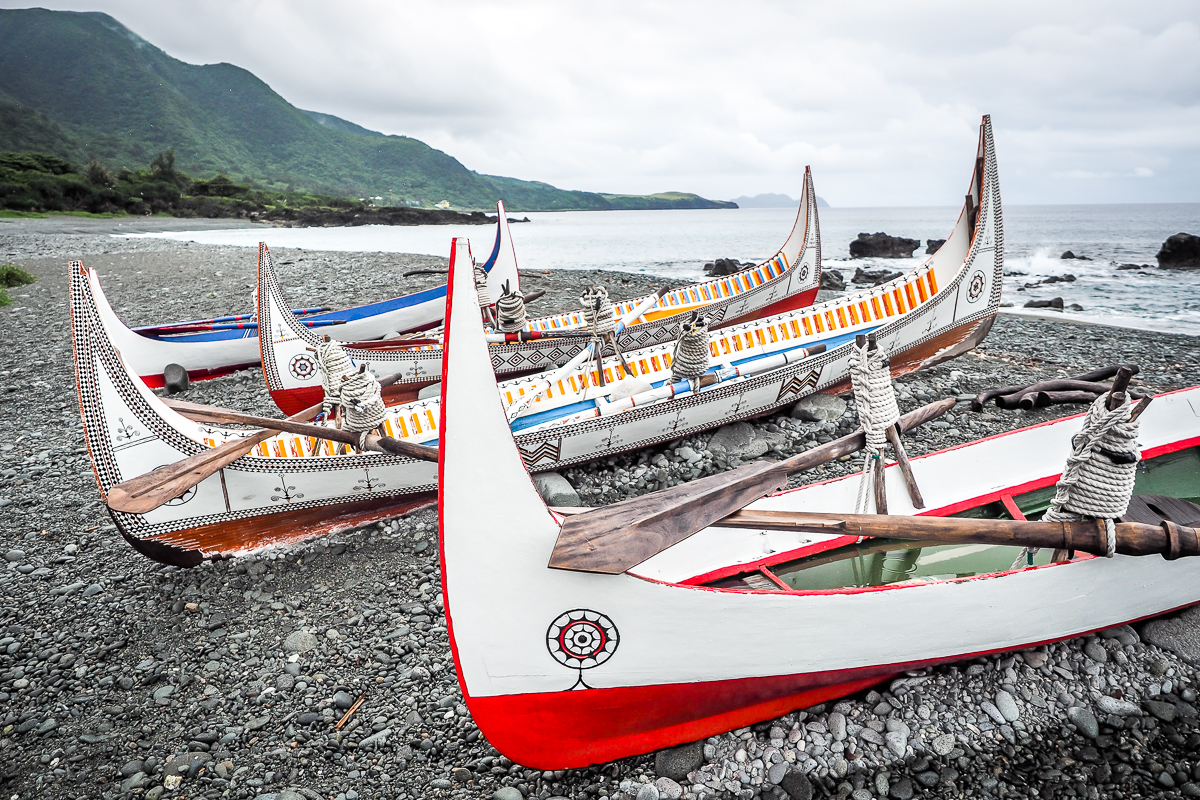 Where to stay: The best countryside villages in Taitung for spending the night are Luye and Guanshan, while Dulan is the best beach town and boasts year-round surfing.
What to eat in Taiwan
Food is half the reason people come to Taiwan (for many, it is the full reason!) The country is especially known for its street food and night markets. Every single city and even smaller towns have one, and the capital region is said to have more than 30 major ones.
Dishes served ("snacks", as the locals call them) by vendors are hot, cheap, safe to eat, and unbelievably satisfying.
Here are but a few of the must-try street foods in Taiwan:
Oyster omelettes: prepared with fresh greens and doused in sweet/sour sauce
Gua Bao: the "Taiwanese hamburger"
Stinky tofu: excellent if you can get past the smell
Green onion cakes: fried with egg and fresh Asian basil
Mee sua: thick vermicelli soup
Pearl milk tea: pretty much a must
Shaved ice desserts: mango is the best!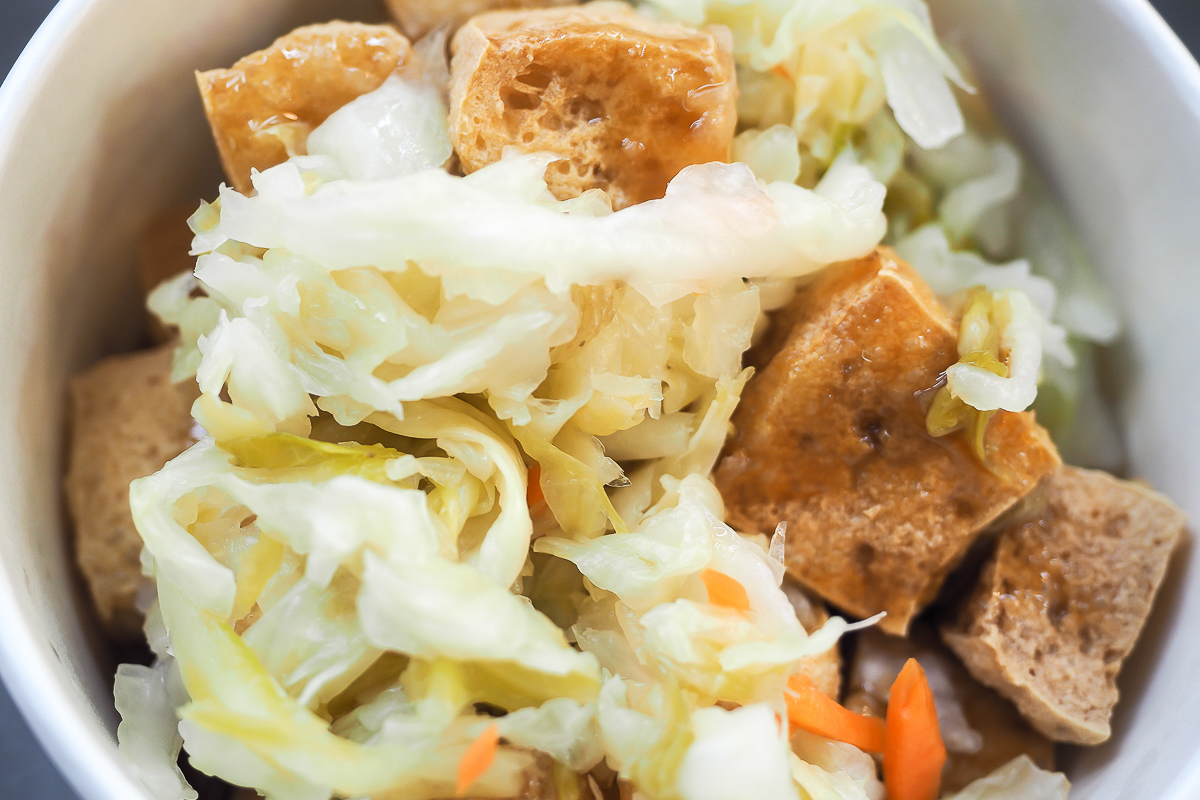 The food scene in Taiwan is so much more than just amazing street food, though. Other options include hot pot, do-it-yourself barbecue, sushi that is cheaper than in Japan, and over 20 Michelin star restaurants in Taipei alone.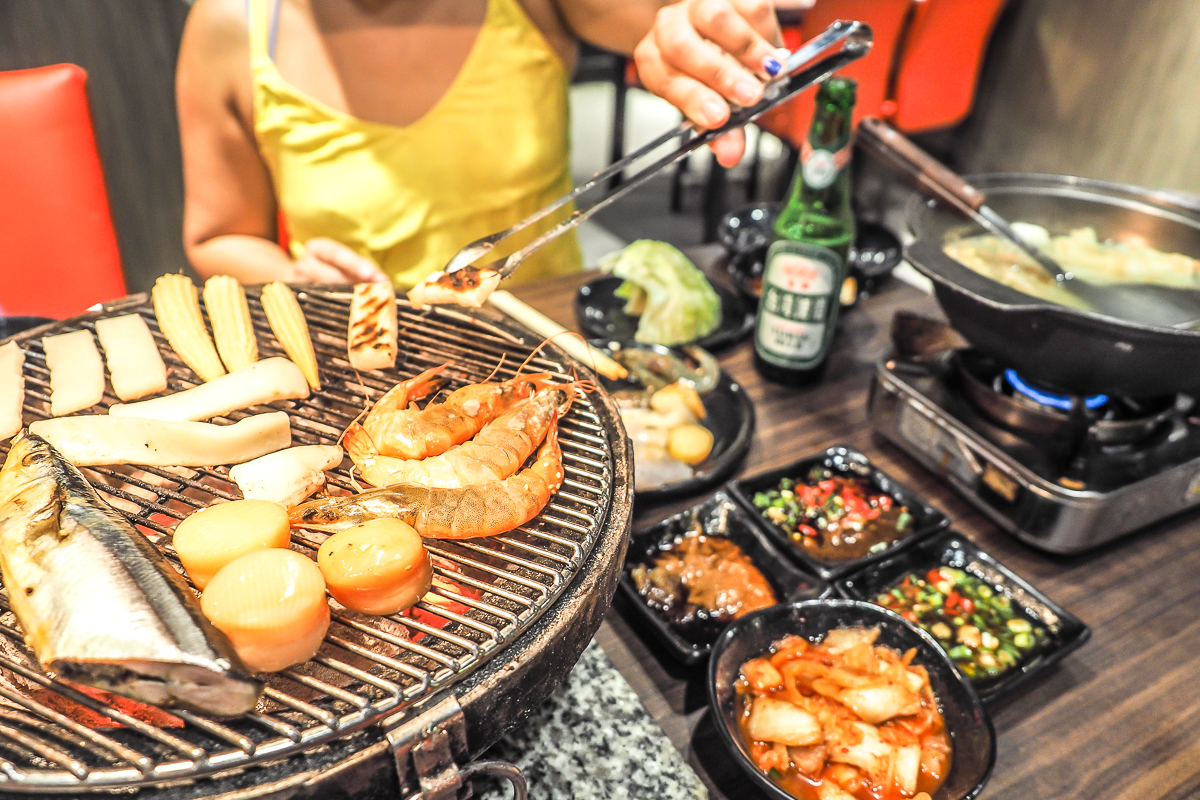 Other things to know before you go
Most Taiwanese people can speak some level of English, especially in big cities, although they may be shy to use it.
Tipping is virtually non-existent in Taiwan, so don't do it.
Politeness is important in Taiwan. Smiling and saying a few words in Mandarin goes a long way.
Passengers on public transportation prefer silence. If you chat, keep it to a hush.
The dark blue seats on the MRT are reserved for the needy.
ATMs are everywhere. Bigger restaurants and hotels take cards, but on the most part, it's a cash economy.
Next stop: Taiwan!
Well, have I succeeding in convincing you to visit Taiwan? Hopefully you found all the information you needed and more here. Now, it's time to start planning your trip!
‬
While you're here: Subscribe to our newsletter for the latest tips, deals and news. It only takes a few seconds and we respect your privacy: