It might sound too good to be true, but for the past few years, savvy Qantas frequent flyer members have been quietly enjoying Emirates trans-Tasman flights on the A380 for just 54,000 Qantas frequent flyer points one way, plus minimal taxes.
Your journey could start with a visit to the Qantas first-class lounge in Melbourne before you embark the plane, followed by a decadent meal and free-flowing vintage Dom Perignon Champagne, all served in the privacy of your very own first-class suite. After your meal, you can choose to wander down to the onboard bar for a nip of Hennessy Paradis, before enjoying your 30-minute time slot to use the Emirates A380 first class shower spa… pure bliss!
Emirates A380 first class is incredible, and one of my personal favourite uses of points. I've flown Emirates A380 and 777 first-class a number of times, and have previously reviewed my trans-Tasman Emirates A380 first-class experience here.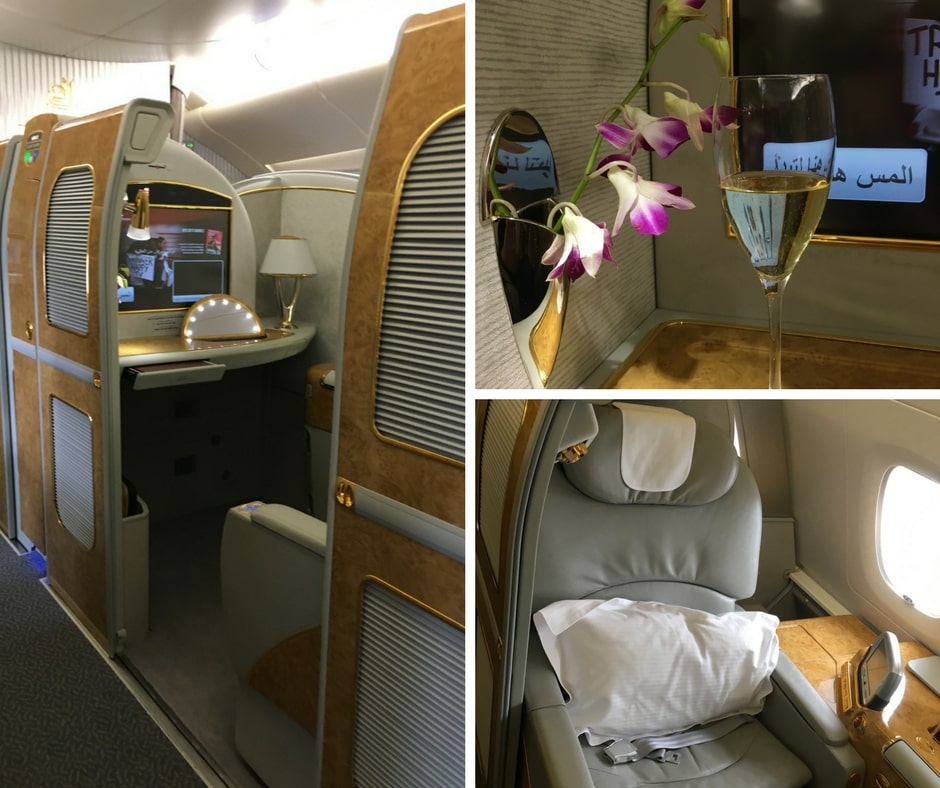 Sadly, however, trying out Emirates first class on a short-haul flight is about to get much more difficult from Australia. As we reported late last year, Emirates will be cancelling their A380 services between Auckland to Melbourne and Brisbane from late March. That means you have very limited time to snap up a booking before the Emirates trans-Tasman first class offering is reduced down to one route only (Sydney – Christchurch).
The good news? Searching the Qantas website today, we've found decent award seat availability for both soon to be culled routes. For the Melbourne to Auckland route, from now until mid-March, a number of days show award availability for both the business and first class cabins: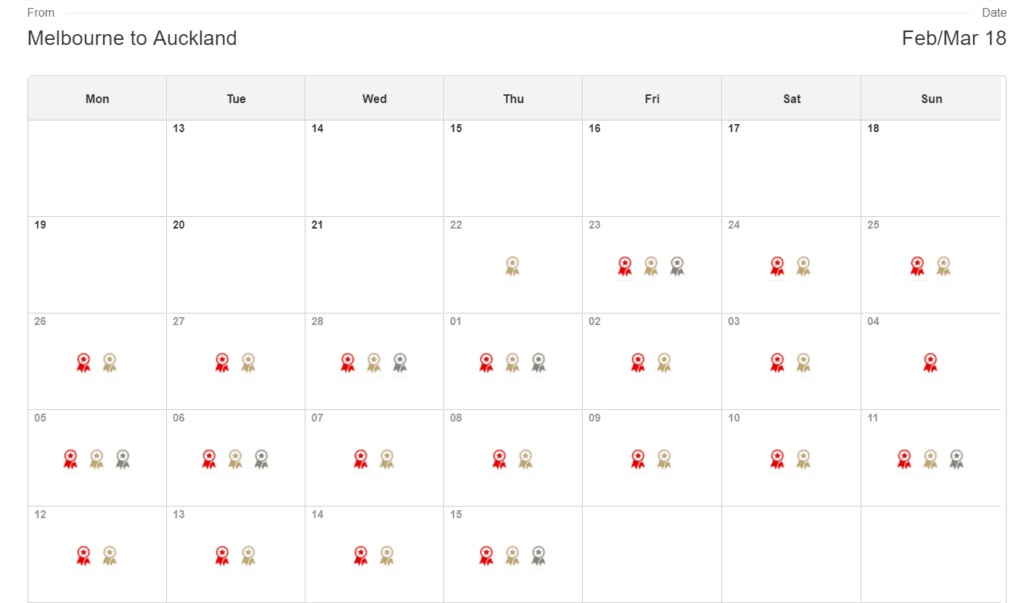 …and a first class award seat is available each day from March 15 until March 21: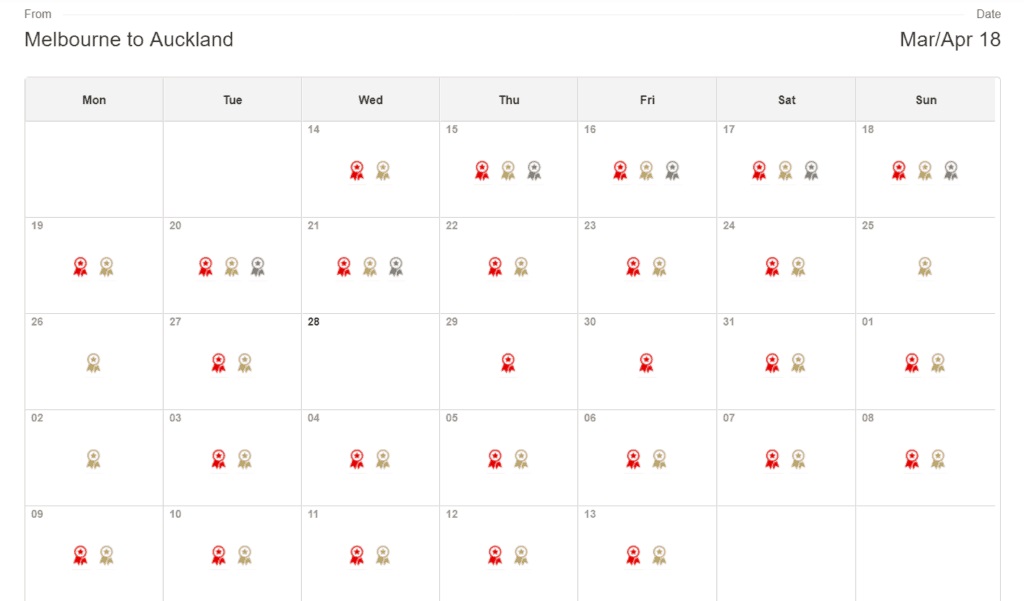 Award availability back from Auckland to Melbourne is not as wide open, but there are still a number of days available.
The Brisbane to Auckland route also has strong availability, with the majority of days from now until March 15 showing both business and first class award seats: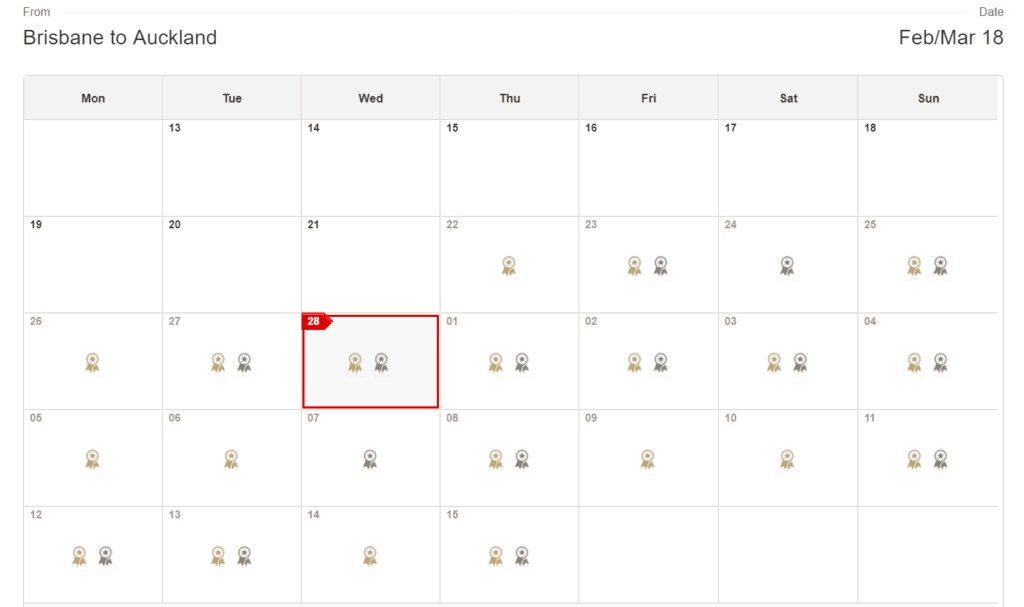 Looking further into March, seats are also available as late as March 23.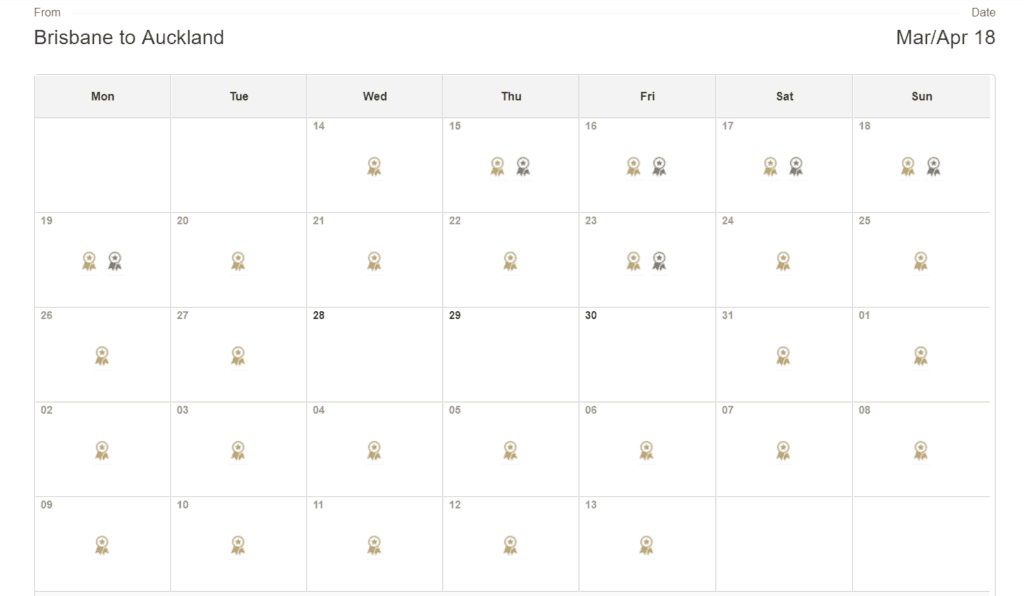 Add an additional flight to your Emirates trans-Tasman booking for no extra points cost
Qantas operates a distance-based award scheme, with both Melbourne – Auckland and Brisbane – Auckland routes falling into Zone 3. This means that you can tack on another flight segment to the award at no extra points cost, provided that the total award flight distance sits at less than 2,400 miles (the limit for zone 3). As an example, travellers departing from Adelaide, Hobart, Sydney, and Canberra could tack on a Qantas business class segment from one of these destinations to Melbourne before embarking on their trans-Tasman flight. In doing so, you'd still pay only 54,000 points one way in first class, or 36,000 points one way in business class (plus taxes). We've previously written about the ins and outs of distance-based awards here
Looking to retain or maintain elite Qantas status? Consider booking your Emirates trans-Tasman flight with cash
Finally, if you're current focus is on earning Qantas status credits you might want to consider paying cash to splash out on your decadent Emirates first or business class experience. At the moment, Google Flights is currently showing very competitive pricing for the soon to be cancelled Emirates trans-Tasman first-class routes. A one way Emirates first-class flight to Auckland can be purchased for just $1,000 one way departing Melbourne or $1,002 departing Brisbane between March 4 and March 24. One way flights in business class on the same routes and for the same dates are priced at $600 and $602 respectively.
If a taste of Emirates A380 first or business class is on your bucket list, and you have some flexibility to travel over the next four weeks, then you might want to consider booking!
While you're here: Subscribe to our newsletter for the latest tips, deals and news. It only takes a few seconds and we respect your privacy: