For the first time ever, Qantas Frequent Flyers will be able to use their points for ground-based travel, via rail. In 2021, Qantas customers will be able to redeem their QFF points for seats on The Ghan, Indian Pacific and the Great Southern with 'Classic Rail Rewards'.
Qantas members looking to earn points on spend also get a look in. Journey Beyond Rail Expeditions earn 1 point per $1 spent on revenue fares.
What is Journey Beyond?
Journey Beyond offers extended overnight rail holidays traversing some of Australia's most picturesque and iconic landscapes such as the Blue Mountains, Red Centre and the East Coast.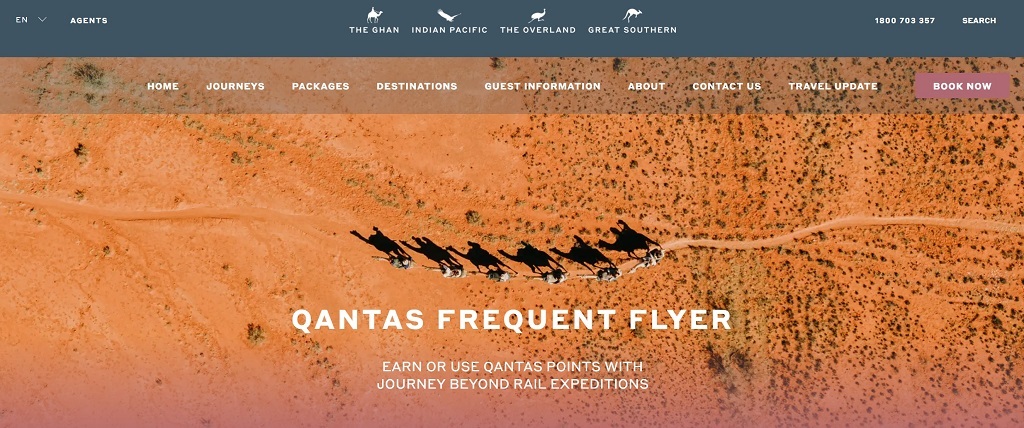 What Classic Rail Award redemptions are available?
There are multiple different redemption routing options across three train products to choose from, for travel in Gold Single Cabin and Gold Twin Cabins – solo or shared.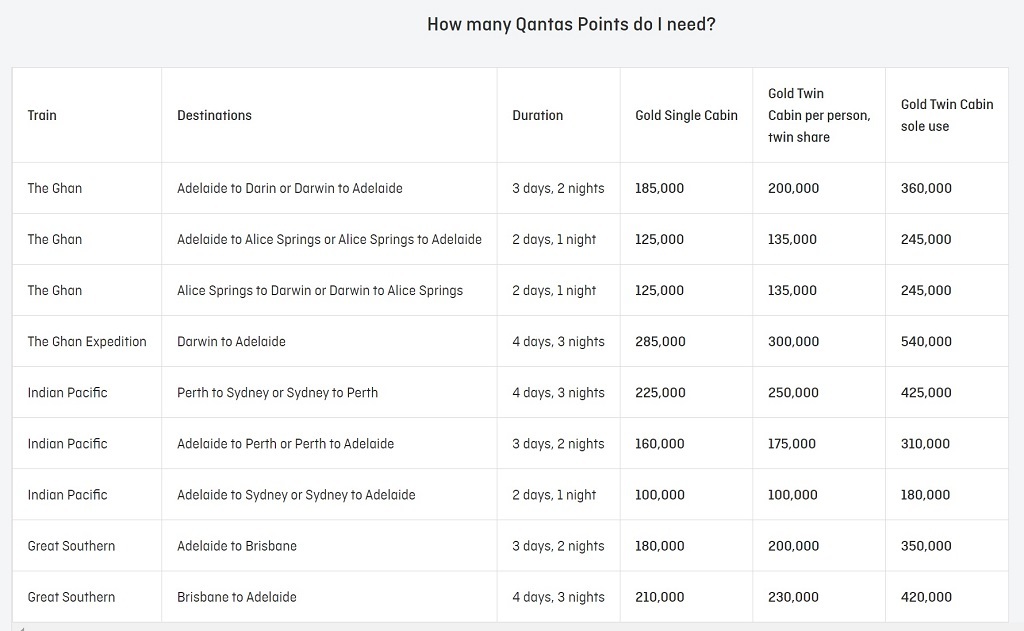 These journeys are all-inclusive packages featuring custom menus that derive inspiration from the locations the trains pass through. Guests are able to explore beyond the railway lines, at strategic stops (Alice Springs, Katherine Gorge and Marla in the case of The Ghan), via immersive Off Train Excursions. Following unique Australian experiences, passengers return to their onboard accommodation featuring premium hospitality and air-conditioning.
Olivia Wirth, Qantas Loyalty CEO, noted that at a time when Australians are planning domestic holidays more than ever the partnership with Journey Beyond Rail Expeditions provides even more choice for frequent flyers to use their Qantas Points.
"Ninety per cent of our members want to use their points for travel so the ability to explore the country by rail is an exciting alternative for frequent flyers and a real drawcard for our program.

Whether members are redeeming points on flights, hotel bookings, holiday packages or now rail travel, we're always evolving and innovating to meet the needs of our 13 million members and help bring them closer to their next dream trip."

Olivia Wirth, Qantas Loyalty CEO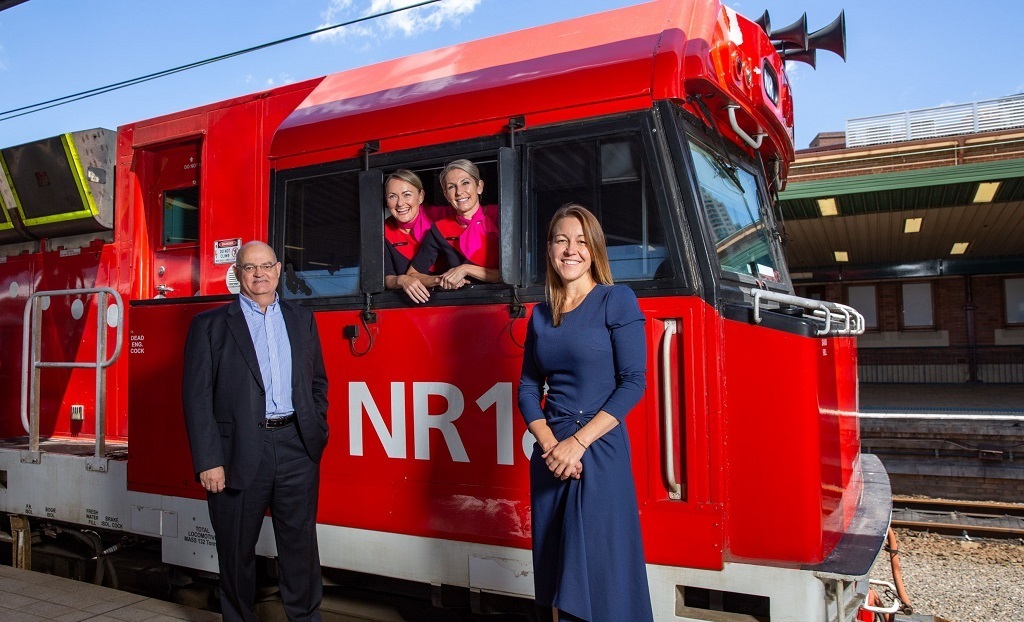 Chris Tallent, Journey Beyond Chief Executive Officer, said the announcement reflected a coming together of two great Australian brands.
"We're thrilled to partner with Qantas Frequent Flyer and provide people who love to travel with greater value when they choose a premium rail holiday experience.

Like Qantas, Journey Beyond is in the business of taking people to incredible places across the country and curating unique experiences that forge lasting memories.

As the first travel partner to offer Classic Reward Seats outside of flights, with the launch of our 'Classic Rail' Rewards, we look forward to growing our partnership with Qantas and sharing the joy of travel with our guests."

Chris Tallent, Journey Beyond CEO
Bookings are now open for rail travel in 2021 with the Great Southern's second season being extended by a fortnight into February and the once-a-week Ghan service becoming a twice-weekly service from May to August. Work is currently underway to see the Indian Pacific return with its weekly journeys from mid-February.
Qantas Frequent Flyers can earn 1 Qantas Point per $1 spent on all Journey Beyond Rail Expeditions or use points to book twin and single Gold Cabins on The Ghan, Indian Pacific and Great Southern starting from 100,000 Qantas Points.
Will you be booking a Classic Reward Seat on one of Australia's great train journeys?
While you're here: Subscribe to our newsletter for the latest tips, deals and news. It only takes a few seconds and we respect your privacy: