The AMEX Qantas Ultimate Credit Card is our top pick of Qantas Point earning American Express credit cards. New card holders can pick up a generous 50,000 Qantas points . In addition, the card comes with a $450 Qantas travel credit and two Qantas club lounge passes – setting you up for some seriously stylish travel in 2018.
55,000 reasons to say yes to the Amex Qantas Ultimate Credit Card
It's enough to fly from the East Coast on the Qantas Dreamliner or A380 to the USA from selected Australian cities one way in economy plus taxes.
Or why not treat yourself with a luxurious business or first class flight on the Emirates A380? A one way first class flight to Christchurch from Sydney costs just 54,000 points plus taxes.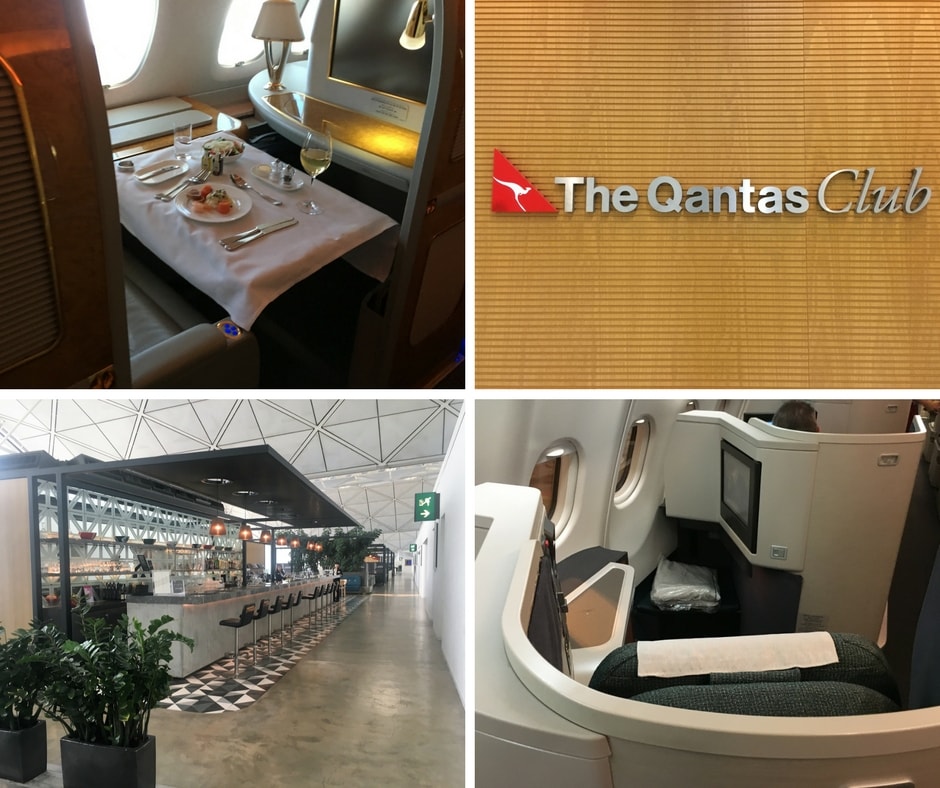 To get your hands on the 55,000 bonus Qantas Points you'll need to apply for the Amex Qantas Ultimate Credit Card online, be approved and spend $3,000 within the first 3 months of card membership. The AMEX merchant network is growing wider by the day, with numerous retailers now accepting it without a surcharge. Chains like Coles, Woolworths, David Jones, Dan Murphy and Myer plus numerous smaller merchants all happily accept AMEX, earning you a cool 1.5 points per dollar on everyday spend. You can boost your points haul even further by linking your AMEX to PayPal, allowing you to use your card wherever PayPal is accepted.
Click here to apply now via our secure and mobile friendly AMEX Partner link
Send your Points balance sky high
On top of the 55,000 bonus Qantas Points, you'll also enjoy a very high earn rate on card spend:
Earn 1.5 Qantas points earned per $1 for everyday spending
2.5 Points per $1 on selected purchases with Qantas
0.5 points per $1 on government charges
Best of all, there's no cap on how many points you can earn – regardless of how much you spend per month.
Generous travel perks for stylish travellers
The $450 annual fee more than covers itself with the generous perks that Australia's top AMEX Qantas credit card provides:
$450 Qantas Travel Credit – that is available each membership year and fully offsets the annual fee. Use your Qantas Travel Credit towards eligible international or domestic Qantas flights when you book and pay online at American Express Travel. The travel credit doesn't have to be used for yourself – you can use it to book and pay for flights for others.
Two complimentary Qantas Club lounge invitations each year (valid at domestic Qantas Club lounges and International Business Lounges, with the exception of Los Angeles) will see you relaxing in comfort before your next flight. The lounge invitations are provided after your first Card spend on selected Qantas products and services.
Two invites to the American Express Lounge located at Sydney International Airport or Melbourne International Airport. Kick back and enjoy premium food and beverages before your next international flight.
A suite of comprehensive insurances, including domestic and international travel insurance. Trips booked with your Card using Qantas Points are covered resulting in significant savings compared to taking out travel insurance elsewhere.
The ability to obtain free supplementary cards for family members – handy for maximising benefits from popular promotions like 'AMEX Connect' and 'Shop Small'
Complimentary Qantas epiQure Premium Membership. Get free delivery and earn Bonus Points when you purchase wine.
Amex Qantas Ultimate Credit Card Eligibility
The numerous perks available with this card are far superior than what you'll find with a number of more expensive Qantas co-branded credit cards currently available in the market. For us, it comes out a winner every time.
To apply for the card, you'll need to be able to report a minimum income of $65,000.
To be credited with the bonus points, you must not have held a credit card issued directly by American Express Australia in the last 18 months. Previous and existing bank-issued AMEX card holders (cards issued by: Australia New Zealand Banking Group Limited, Commonwealth Bank of Australia, National Australia Bank, Westpac Banking Corporation), David Jones AMEX card holders and those holding a supplementary AMEX card are eligible.
The secure, mobile friendly application form takes less than 10 minutes to complete and AMEX may be able to give you a response in less than 60 seconds.
If you're looking to significantly boost your Qantas Frequent Flyer points balance for 2018, the AMEX Qantas Ultimate could be the card for you.
Ready to take the next step? Click below to apply via the secure and mobile friendly AMEX website.


Disclaimer: The Champagne Mile receives a small commission from American Express when you apply for the AMEX Qantas Ultimate Card via our Partner link. We appreciate your support.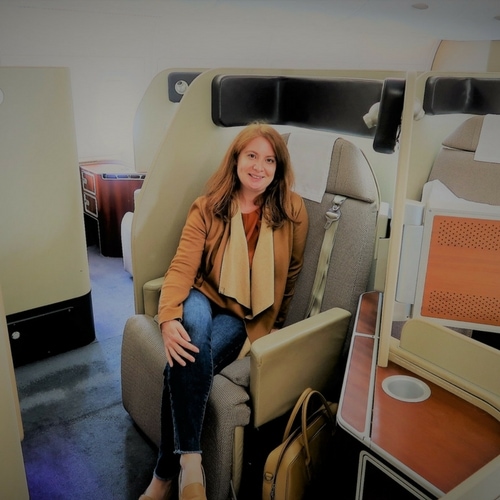 I love to travel the world in comfort and style. In fact, there's really nothing I love more than sitting in a plane at 36,000 feet, a glass of Krug in hand, watching the clouds go by.