Virgin Australia has today announced the introduction of carrier surcharges (airline fees) on Velocity Reward Seat bookings from January 1.
The contentious fee will be attached to all Virgin Australia-operated flights, along with Delta Air Lines-operated and marketed flights between Sydney and Los Angeles. The move will bring Virgin Australia in line with Qantas, which already applies carrier surcharges on Classic Reward Flight bookings made via Qantas Frequent Flyer.
Virgin Australia states that these fees are being introduced to "cover ongoing associated costs of Velocity Reward Seats", but that "Velocity still remains very competitive and well below the price charged by our competitors for domestic flights."
The introduction of carrier fees to the Velocity program comes hot on the heels of the increased transfer rate for Velocity and KrisFlyer points conversions which kick in on January 1, and the recent breakdown of the Virgin Australia and Air New Zealand tie-up.
Velocity carrier surcharges – how much will you pay?
The charges to be applied from January 1 range from a low $5.50 for short domestic flights, up to a hefty $230 for flights operated between Australia and the USA. The carrier charges are quoted in Australian dollars and are payable per person, per sector.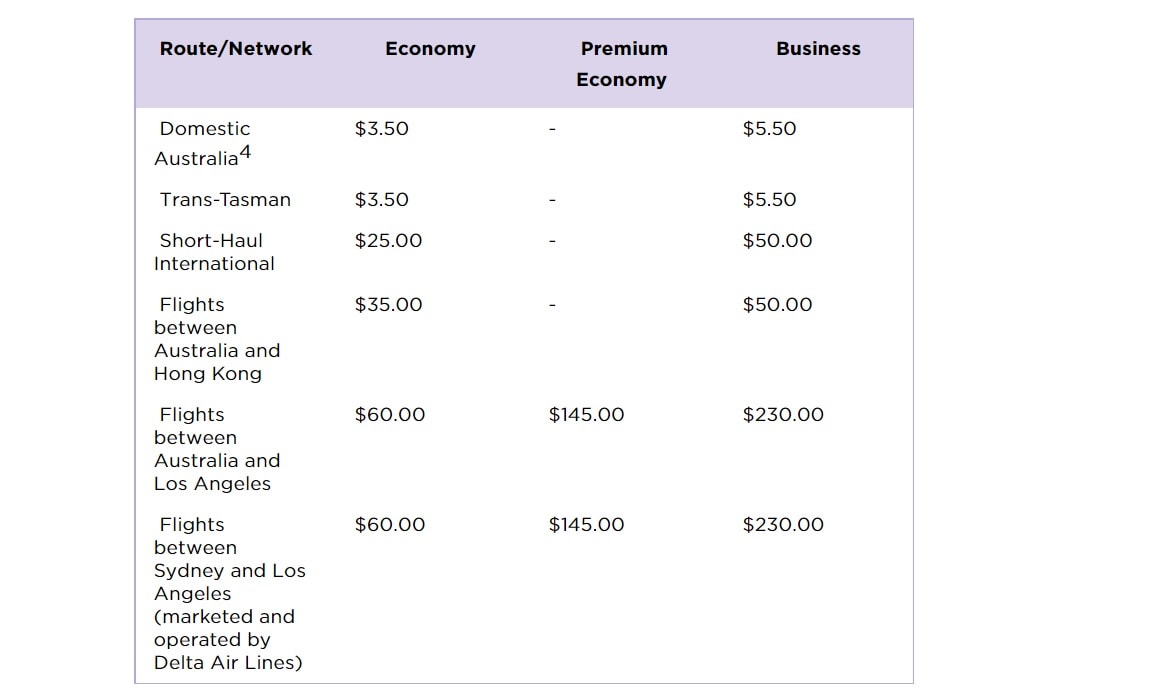 The full list of applicable carrier surcharges can be found in the table below:
When you redeem flights online from January 1 onwards, you can expect to see these carrier surcharges applied to eligible flights during the booking process. Passengers will have the option of paying the surcharges either using points outright or a combination of points and cash.
Will this development impact on your plans to redeem Velocity Frequent Flyer points?
Hat Tip to Dave @ CreditFlyer for the heads up
While you're here: Subscribe to our newsletter for the latest tips, deals and news. It only takes a few seconds and we respect your privacy: