Rack up piles of Qantas Points with Amex's no annual fee Qantas Points earning card.
If you're searching for a Qantas credit card that offers a competitive earn rate, no points capping and a range of handy extras, the Qantas American Express Discovery Card might just fit the bill.
The Qantas Amex Discovery Card delivers a generous Qantas points earn rate for ongoing spend and a range of other premium benefits – with $0 annual fee, ongoing.
Read on to find out more.
Qantas American Express Discovery Card: What's to love
The Qantas American Express Discovery Card is geared towards those seeking a no annual fee rewards card with a generous Qantas points earn rate. Read on to discover key card features.
Enjoy $0 annual card fee
With the Qantas American Express Discovery Card, there's $0 annual fee, ongoing.
This postions the card as a popular product of choice for those who want the best of both worlds; the ability to access premium rewards and maximise Qantas point earn rate on everyday spend, with no annual card fee to pay.
Earn Qantas points each time you spend with your Card
The Qantas American Express Discovery Card delivers a competitive Qantas points earn rate on day-to-day spend.
Earn 0.75 Qantas Points for every $1 spent on Card purchases, except spend at Government bodies in Australia where you will earn 0.5 Qantas Points per $1 spent
Earn 1 additional Qantas Point per $1 spent on eligible Qantas products and services in Australia
Plus, there's no cap on earn rates – ever. You'll continue to earn Qantas Points for each $1 spent, no matter how much you spend each month
Put your Qantas Points towards a Qantas Classic Reward flight
Once you've started earning Qantas points, you can redeem them for one-way, return, or multi-destination flights with Qantas and partner airlines.
While most travel is currently grounded, Qantas Points don't expire – provided you use or earn at least one point every 18 months. So, why not save up your points and wait for borders to re-open?
Qantas flight redemptions start from just 8,000 points, so you could be travelling sooner than you think.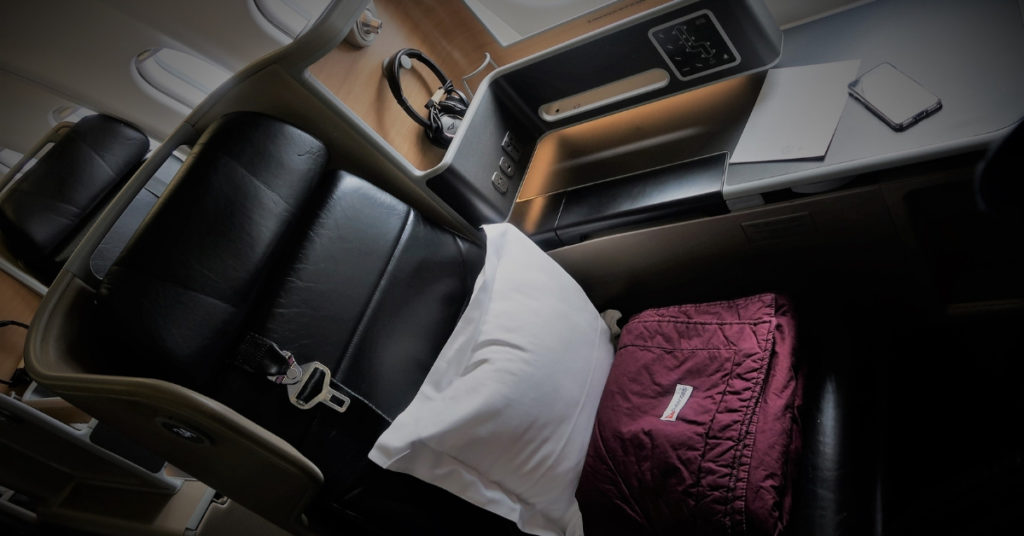 You'll need to be a member of Qantas Frequent Flyer to earn and redeem Qantas points. Not yet a member? While it usually costs to join, you can sign up instantly for free.
Use your Qantas Points in other ways
If you don't wish to redeem your points for Qantas flights, there are other useful ways to use them. Points you earn through your Qantas American Express Discovery Card can be used for Classic Rail Rewards, accommodation, car hire or gift vouchers. You can also redeem your Qantas Points for purchases at the Qantas Store.
Enjoy wide acceptance of your Qantas American Express Discovery Credit Card
If you've been thinking about getting a Qantas AMEX credit card, but are worried about acceptance, note that the American Express merchant network is growing wider by the day.
AMEX credit cards are welcomed at hundreds of thousands of merchants across Australia – including airlines, supermarkets, petrol stations, restaurants, and small retailers. From Bunnings to BP, and Woolworths to Country Road, you'll be surprised at just how widely your card is accepted!
Access Apple Pay, Samsung Pay, and Android Pay compatibility
This Qantas American Express Discovery Card is compatible for use with Apple Pay, Samsung Pay, and Google Pay. It's simple to set up on your smartphone and will allow you to pay with ease.
Enjoy a range of Card benefits
The Qantas American Express Discovery Card unlocks a range of other handy benefits. These include:
No annual card fee on up to 4 additional cards for family members
Card Purchase Cover and Card Refund Cover, Online Fraud Protection Guarantee and Emergency Card Replacement
You can access the Key Fact Sheet for this card here.
Plus, access exclusive Amex perks
Enjoy a range of useful benefits that are unique to Amex Card Members and even sweeter with a $0 annual fee. These include:
Amex Offers: Access "Spend and Save" promotions that reward you with a statement credit when you register for offers on your card and hit a minimum spend threshold (e.g. cashback offers at a range of retailers)
Amex Experiences: Experience sought-after events like music, theatre, and film, via pre-sale tickets and exclusive seating
Amex Entertainment Lounges: Enjoy exclusive lounge access before popular shows, with food and drinks available to purchase
Eligibility criteria for the Qantas American Express Discovery Card
To apply for the Qantas American Express Discovery Card, you'll need to report a minimum gross (pre-tax) income of just $35,000.
You must be an Australian citizen or permanent resident or hold a long term visa. Long term means 12 months or more and does not include a student visa.
The low personal income threshold for this card makes it attractive for those who may not qualify for a premium card with a higher income requirement.
Ready to apply?
The secure, mobile-friendly application form should take you less than 10 minutes to complete. AMEX may be able to provide you with a response in 60 seconds.