If you're looking for a card that unlocks points and perks for a modest annual fee, the Qantas American Express Premium Card should be on your radar. Right now, you can get 70,000 bonus Qantas Points when you apply online, are approved and spend $3,000 on your new Card within the first 3 months. T&Cs apply. New Card Members only.
Or, read on to discover why this offer isn't one to miss.
Get 70,000 bonus Qantas Points
70,000 Qantas Points is enough for three separate Zone one domestic flights, or it could be put towards upgrades.
The 70,000 bonus Qantas Points will be awarded to your account 8-10 weeks after the spend criteria has been met.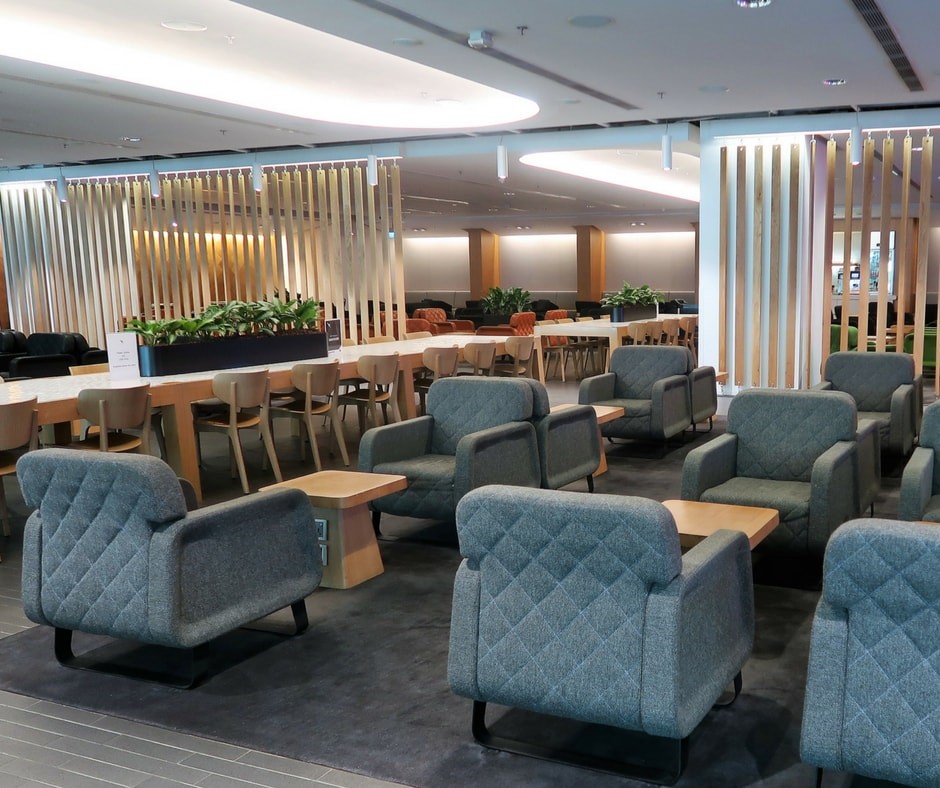 Relax with two Qantas Club lounge entries each year
Receive two complimentary Qantas Club lounge invitations each year you hold the Qantas American Express Premium Card.
With Qantas taking steps to re-open a number of domestic Qantas Club lounges as the COVID-19 situation evolves, you'll have more opportunities to use your passes when you fly domestically.
Your Qantas Club lounge invitations are digitally credited to your account after your first Card spend each year in Australia on selected Qantas products and services.
Once your Qantas Club lounge passes have been activated, you'll receive an email from Qantas and your two digital lounge passes will be attached to your Qantas Frequent Flyer account.
The passes are valid for 12 months from the date of issue.
Earn Qantas points on each and every dollar you spend
The Qantas American Express Premium Card delivers a solid ongoing earn rate on eligible spend, helping you to rack up points fast. You'll earn:
1 Qantas Point per $1 spent on eligible purchases
1 additional Qantas Point per $1 on selected Qantas products and services in Australia, and
0.5 Qantas Points per $1 spent at government bodies in Australia.
Get complimentary Premium membership to Qantas Wine (value: $99)
With a Premium membership to Qantas' food and wine community, you'll enjoy gourmet food, exceptional wines, and exclusive access to food and wine events around Australia.
Delivery is only available within Australia and is complimentary as part of your Qantas Wine Premium Membership. Plus, you'll enjoy a high earn rate of 3 Qantas Points per $1 spent on Qantas Wine purchases. This is in addition to the 1 Qantas Point per $1 spent on eligible purchases you can earn on your Qantas Amex Premium Card.
Access a suite of complimentary insurances
The Qantas American Express Premium Card unlocks a range of complimentary travel insurances, to help provide peace of mind both at home and away. These include:
• Medical Emergency Expenses Cover
• Public Transport Accident Cover
• Trip Cancellation and Amendment Cover
• Travel Inconvenience Insurance
• Baggage, Money and Documents Cover

There's also access to a range of protections designed to keep shopping and managing your account stress-free. These include:
Card Refund Cover
Card Purchase Cover
Online Fraud Protection Guarantee
Emergency Card Replacement
Global Card Support
Before deciding to take up any included insurance product, you should first ensure it fits your needs. You can access information about the complimentary insurance cover here.
Enjoy money-saving, entertainment and lifestyle benefits
Above and beyond the rich rewards outlined above, the Qantas American Express Premium Card is your ticket to numerous money-saving, entertainment, and lifestyle benefits that can help you to extract maximum value from the annual card fee.
These include:
Free additional cards for family members (handy for taking advantage of Amex promotions)
Amex Offers: Access "Spend and Save" promotions that reward you with a statement credit when you register for offers on your card and hit a minimum spend threshold. This includes Amex's current 'Open for Travel' campaign.
Amex Experiences: Sought-after events like music, theatre and film, including via pre-sale tickets, and enjoy exclusive lounges at selected events. Read our overview of American Express experiences to find out more.
Plus, all American Express consumer Cards support Apple Pay, Google Pay and Samsung Pay. This means that you can use the Qantas Amex Premium Card on your smartphone for easier payments.
Qantas American Express Premium Card annual fee
The annual fee for the Qantas American Express Premium Card is $249 per year.
Qantas American Express Premium Card eligibility
To be credited with the 70,000 bonus Qantas Points you must apply online, be approved, and spend $3,000 within 3 months. This offer is open to new Card Members only. That means you must not currently hold or have held a Card issued directly by American Express Australia in the last 18 months.
Previous and existing bank-issued American Express Card Members (Cards issued by Australia New Zealand Banking Group Limited, Commonwealth Bank of Australia, National Australia Bank, and Westpac Banking Corporation) are eligible.
To apply for this card, you must be an Australian citizen or permanent resident or hold a long-term visa. Long term means 12 months or more and does not include a student visa.
Ready to apply? The secure, mobile-friendly application form on the American Express website should take you less than 10 minutes to complete and Amex may be able to give you a response in less than 60 seconds.