Want a free journey plus a generous serve of Velocity points with your next rideshare trip?
Right now, Ola is partnering with Velocity Frequent Flyer to offer 1,000 bonus points when you take your first ride by 30 June 2020. And if that wasn't enough, you'll also score a cool $20 off your very first journey, simply by using an Ola referral code.
Read on to find out how you could score a free ride – plus 1,000 Velocity points!
Signing up to Ola for 1,000 Velocity points plus $20 off
To take advantage of these generous offers for your first trip, follow the steps below:
Step 1 – Locate and download the Ola (Android or iPhone) app from the App Store
Step 2 – Open the app. You'll be prompted to verify your mobile number, enter your name and enter a referral code. Note: You must enter a referral code here to receive $20 off your first ride. If you'd like to use it, our referral code is: 0XDQ4EU (Full disclosure: we'll receive $20 credit when you take your first ride). Once you've signed up, you'll be able to invite friends and family using your own code.
Step 3 – Link your Velocity and Ola accounts. Navigate to the top left-hand menu, tap on your name and then select "Velocity Frequent Flyer account". Enter your name and Velocity number, then tap "Link Account"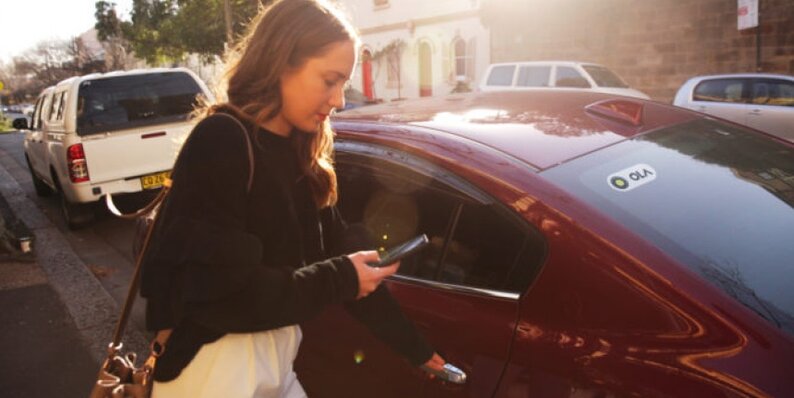 Once you've completed the steps above, you're good to go. Book your very first ride by 30 June 2020 to receive $20 off and earn 1,000 Velocity points.
RELATED: Top Velocity Frequent Flyer Credit Cards
Ongoing Velocity Points earn with Ola
You can earn Velocity Points on an ongoing basis with Ola, above and beyond the initial 1,000 bonus Velocity points for your first trip. The earn rates are as follows:
Earn 2 Velocity Points per $1 spent on eligible rides to and from selected airports (Sydney, Melbourne, Brisbane, Gold Coast, Adelaide, Canberra and Perth, plus Auckland, Wellington and Christchurch in New Zealand)
Earn 1 Velocity Point per $1 spent on all other Ola rides
Points will be credited to your Velocity account within 48 hours of making payment for your ride.
How does an Ola referral code work?
Provided you've entered the following referral code at sign up: 0XDQ4EU applying an Ola referral code is simple.
Select your pick up and drop off point and then click on 'Apply coupon' before hitting the 'confirm booking' button. The $20 referral credit will automatically be deducted from the total cost of your booking. If your booking costs more, you'll pay through the app with credit and debit cards.
Which cities does Ola service?
If you travel as much as I do, chances are you'll be looking to use a rideshare service in different cities. At the time of writing, Ola is operating in almost all Australian capital cities. You can use the app in:
Sydney
Melbourne
Perth
Brisbane
Gold Coast
Canberra
Adelaide
Finding out more about the Ola and Velocity tie up
For more information about the Ola and Velocity partnership, including T&Cs for the 1,000 bonus point offer, head here.
While you're here: Subscribe to our newsletter for the latest tips, deals and news. It only takes a few seconds and we respect your privacy: