To get this offer, you must apply online, be approved and spend $4k within the first 3 months. T&Cs apply.
100,000 Membership Rewards Points is worth $500 in gift cards or $500 in credits to pay off a card account. Alternatively, redeem for 50,000 frequent flyer points or miles with leading airline programs.
Plus, get an additional $400 in value with the annual $400 Travel Credit.
Or, read on to discover why this card deserves pride of place in your wallet.
Amex Explorer: What's to love?
In addition to 100,000 bonus Membership Rewards Points, the sleek American Express Explorer Credit Card delivers travel, lifestyle, and money-saving perks in spades.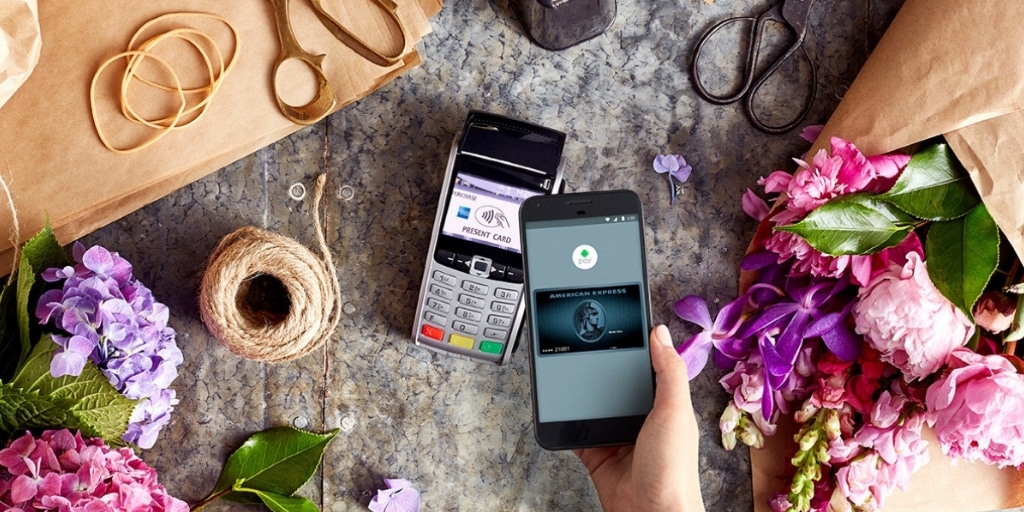 At the top of the list is the $400 yearly Travel Credit, Smartphone Screen Cover and the ability to score a $100 USD property credit and room upgrades through a VIP Hotel Benefits program.
Plus, when it's time to travel internationally again, take advantage of American Express Airport lounge entries, complimentary Travel Insurances, elite hotel status, and so much more.
Read on to discover key card benefits, with more information and a mobile-friendly application form available on the American Express website here.
What is 100,000 Membership Rewards Points worth?
Membership Rewards Points can be transferred to multiple airlines and hotel programs, used to pay for purchases, or redeemed for gift cards online.
100,000 Membership Rewards Points is worth a minimum of $500 in value – that's when you choose to pay off your card account statement or in gift cards with leading brands.
100,000 Membership Rewards points is also equal to 50,000 frequent flyer points in programs such as KrisFlyer, Asia Miles and Velocity.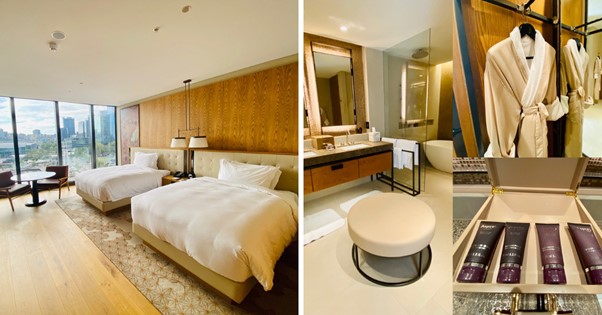 The leading airlines you can transfer points to include:
Virgin Australia's Velocity Frequent Flyer
Singapore Airlines KrisFlyer
Cathay Pacific Asia Miles
Emirates Skywards
Etihad Guest
Malaysian Airlines Enrich
Thai Airways Royal Orchid Plus
Need some inspiration? We've put together this post to showcase exactly what you can do with 150,000 Membership Rewards Points right now.
As a flexible rewards program, AMEX Membership Rewards allows you to earn points now and decide what to do with them at a later date. As long as your account is in good standing, your Membership Rewards points don't expire.
Amex says that the 100,000 Membership Rewards points will be awarded within 8 – 10 weeks of the minimum spend being met.
Enjoy a $400 AMEX Travel Credit each year
Each year, the Amex Explorer delivers a $400 travel credit. It's valid for use at American Express Travel, a dedicated travel booking platform for card members.
This flexible credit can easily be redeemed for flights, hotels and rental car bookings.
Looking to book domestic flights? Use your credit to book major Australian airlines including Qantas, Virgin Australia, Jetstar and even Rex (including most sale fares). Plus, where applicable, you'll earn Status Credits and Points on fares booked with your Travel Credit.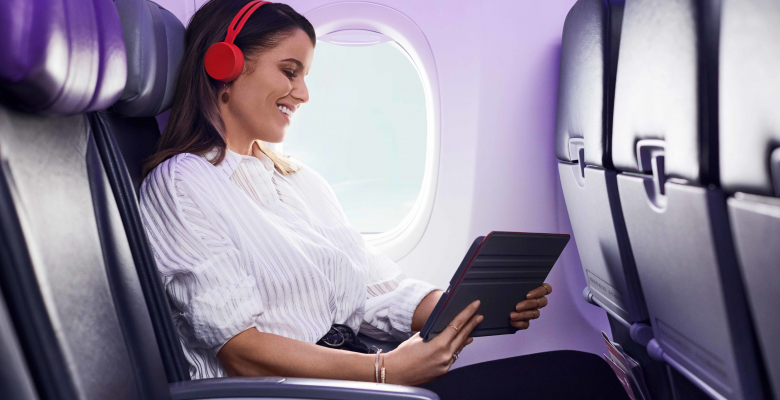 You can also choose to use the credit to book a stay at properties that participate in The Hotel Collection (offering benefits like a $100 hotel credit and room upgrade subject to availability) using Pay with Points.
The $400 Travel Credit can be easily accessed from inside your card member account. You can use it to book travel for yourself, for someone else or for multiple people. Choose economy or business class fares, for one way or return journeys – it's all up to you.
Want to learn more about how it works? Read our Guide to using the $400 Amex Travel Credit.
If you travel just once per year and can make use of the $400 Amex Travel Credit, you'll effectively offset the $395 annual card fee.
Earn piles of Points on your spend
The Amex Explorer Credit Card delivers a very high flat earn rate of 2 Membership Rewards points for each $1 spent, wherever you choose to make your purchase. The only exception here is for spend with Government Bodies, where you'll earn 1 Point per $1 spent.
There's no spending cap, ever, and no limit to how many points you can earn each month or each year.
Save money with a suite of included insurances
Paying with your Card unlocks a suite of complimentary insurances. These products could come in handy, whether you're at home, travelling domestically or once it's time to fly overseas again.
Smartphone Screen Cover
Access to complimentary Smartphone Screen Cover could help to cover costly and inevitable phone screen breakages. You'll get up to $500 off screen repairs if you accidentally break your smartphone screen, with a 10% claim excess.
In order to activate the smartphone screen cover, you need to be paying your smartphone contract or phone on your Amex Explorer Card. A maximum of 2 claims per twelve months applies.
Domestic and International Travel Insurances
A range of travel insurances provides protection for you, your partner, and your dependent children when you book travel at home or overseas with your Card. There are a number of products on offer, and they include:
Trip Cancellation and Amendment Cover: up to $30,000 in the event that your travel is cancelled for specific reasons
Baggage, Money and Documentation Cover: up to $10,000 to cover loss or damage to baggage, money or documents
Medical Emergency Expenses Cover: up to $2,500,000 towards medical treatment
Travel Inconvenience Insurance: up to $500 if your flight departure is delayed for four hours or more
In order to activate the travel insurance products, you'll need to have paid for a portion of the travel expenses either with your card, with your Amex Travel Credit, or with Membership Rewards points.
Before taking up any of these insurance products, and to find out more information about coverage requirements, you should refer to the PDS for further information to ensure they meet your needs.
Get $100 in hotel credits and a room upgrade
The Amex Explorer Credit Card unlocks exclusive perks with The Hotel Collection, an accommodation booking portal that features more than 600 hotels and resorts in over 30 countries worldwide, including numerous properties in Australia.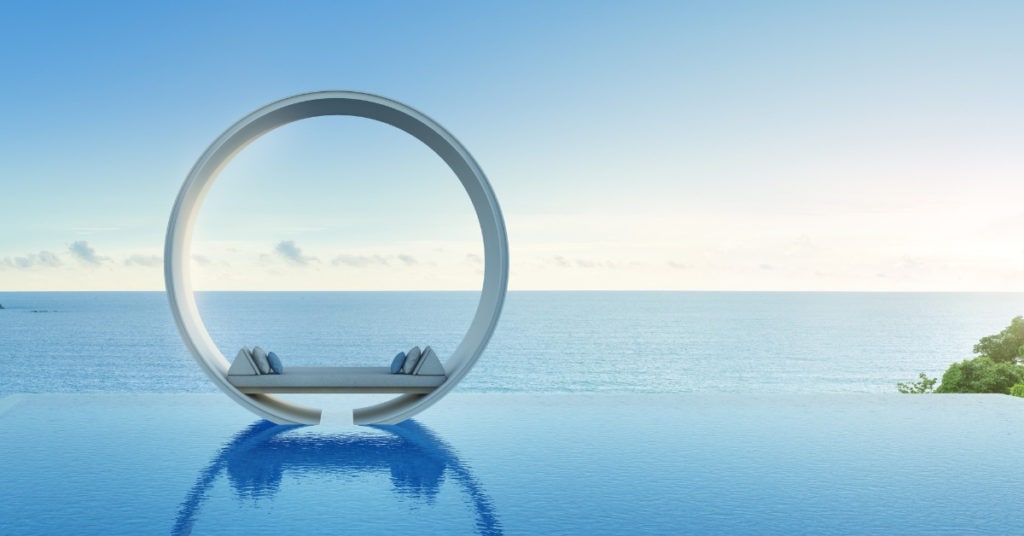 Simply book two consecutive nights' stay to enjoy a hotel credit of up to US$100 and a room upgrade, (when available) at properties part of The Hotel Collection.
Whether you're looking for a staycation or a domestic getaway, this benefit could add significant value.
Have a hankering for elite hotel status? The Amex Explorer also offers complimentary Silver status to the Hilton Honors program.
Save time and money with even more benefits
As a premium rewards card, the Amex Explorer also unlocks plenty of other perks designed to save you significant time and money. These include:
Apple Pay, Samsung Pay, and Google Pay compatible – use your card with your phone for easier payments
Two entries each year to the American Express Lounge at Sydney and Melbourne International Airports (temporarily closed until international travel opens back up)
The ability to arrange up to four additional cards for family members at no charge, helping you to rack up more points for rewards
Access to Amex Offers, where you can unlock popular 'Spend and Save' promotions that reward you with a credit on your account when you spend at specific merchants
Exclusive access to music, theatre and film events with Amex Experiences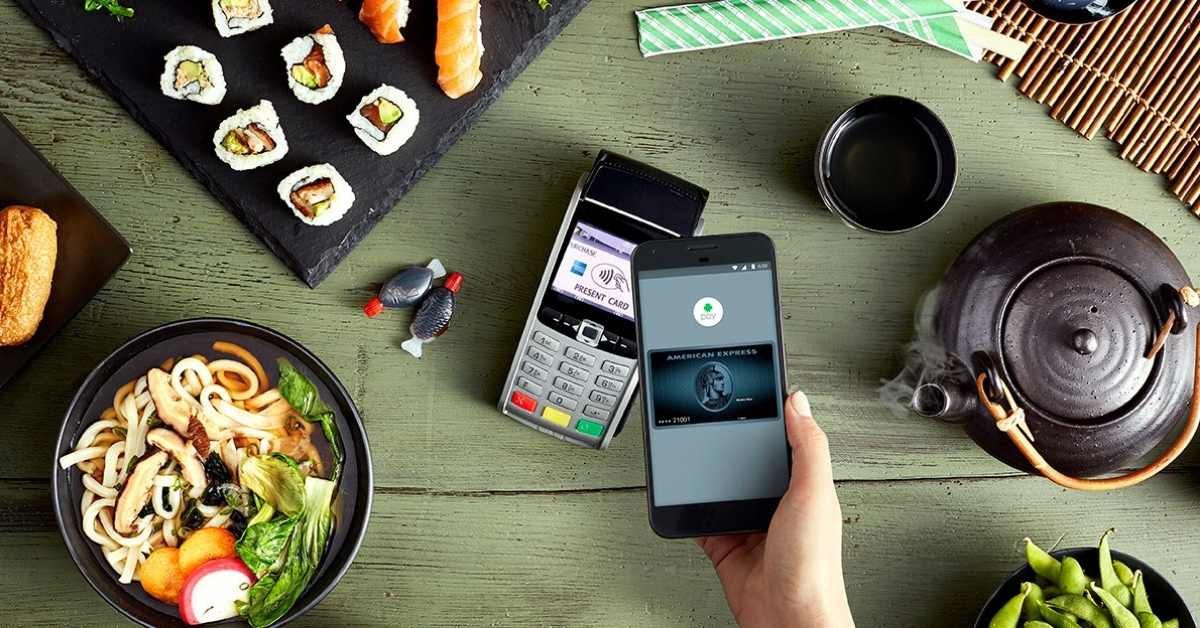 You can access the Key Fact Sheet for the American Express Explorer Credit Card here
Amex Explorer Credit Card annual fee
The cost to hold the Amex Explorer Card is $395 each year. By using the annual $400 Amex Travel Credit, you'll fully offset the charge of holding this card each and every year.
Amex Explorer Credit Card eligibility
To apply for this card, you'll need to be able to report an annual income of $65,000 or more, and have no history of bad debt or payment default. You must be an Australian citizen or permanent resident or hold a long term visa. Long term means 12 months or more and does not include a student visa.
To receive the offer of 100,000 bonus points, you must not currently hold or have previously held any Card product issued by American Express Australia Limited in the preceding 18 month period.
If you are an additional cardholder on someone else's account, or if you are a previous and existing bank-issued American Express companion cardholder, you are eligible for this offer.
Don't miss a chance to get 100,000 bonus points! Plus, enjoy a $400 Travel Credit each year.
To get this offer, you must apply online, be approved and spend $4k within the first 3 months (T&Cs apply). The secure, mobile-friendly application form takes less than 10 minutes to complete and AMEX may be able to give you a response in less than 60 seconds.