Verified DiDi promo code to score you a free ride worth up to $50
DiDi is fast become one of the most popular rideshare apps in Australia. Alongside Uber and Ola, DiDi offers a range of promo codes, coupons, referral codes, and discounts.
Latest DiDi Promo Codes for Existing Users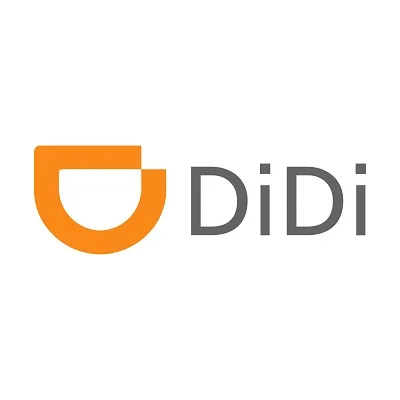 As an existing user, you might be wondering if there are any Didi vouchers you can use. Good news! Here, you can discover limited-time and no expiry Didi promotion codes for existing users.
| DiDi Coupon Code / Promo Code | Expiry |
| --- | --- |
| DiDi code – Get $10 off 2 rides to vaccination appointment with code JABTIME | Valid |
| Perth – Save 50% on your first 10 rides | Expired |
| Melbourne – Save 15% off a DidiMax (7-seated vehicle) ride | Expired |
| Victoria/Queensland/ Western Australia and Newcastle – $50 off first rides | Expired |
| 50% Off Two Rides Between 4 to 10 pm, Thurs to Sun | Expired |
How to score a free Didi ride on us
With a DiDi promo code, it couldn't be any easier for new customers and existing users to score a free ride with no expiry. New to Didi? It's easy to save up to $20 with our DiDi promo code. Simply download the DiDi mobile app, enter the code Z6PA3R2Q into the "promotions" field before your first journey and your discount will register.
Or, read on further for easy step-by-step instructions.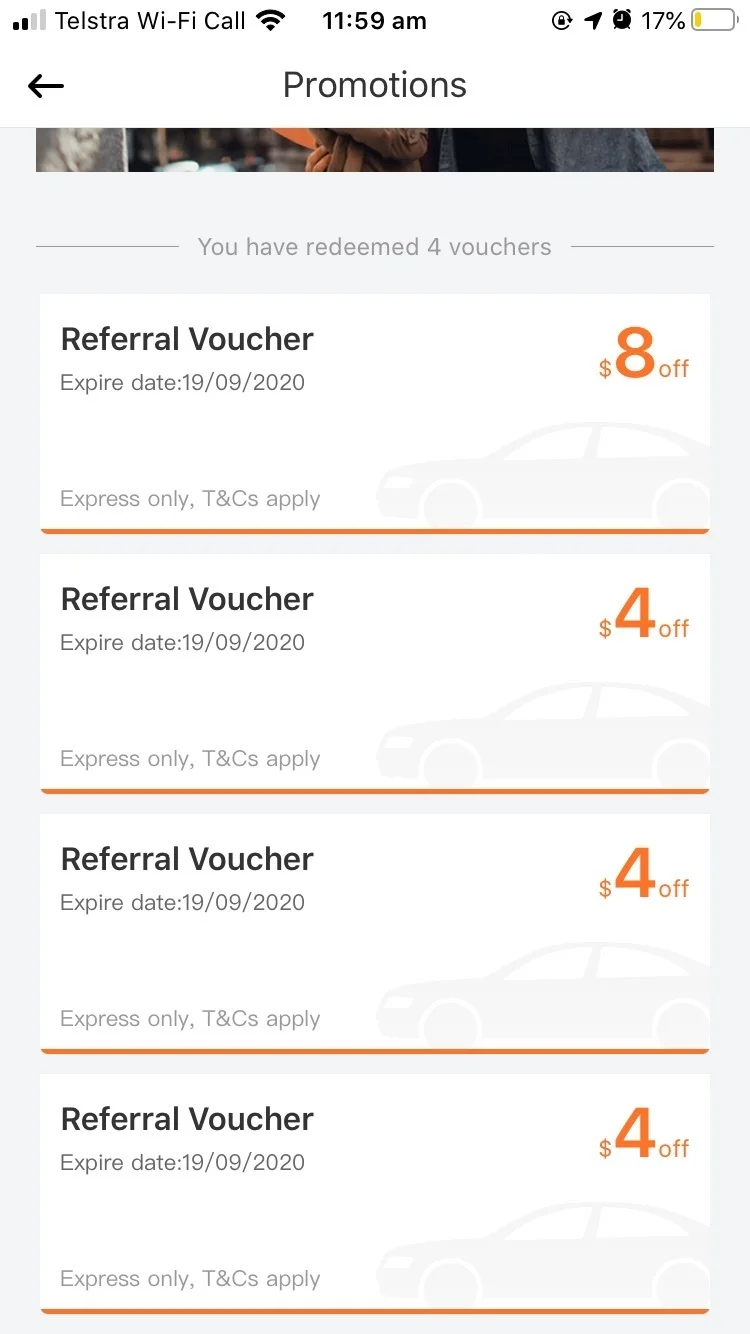 Get $20 off with your Didi referral code
As an existing user, did you know that you can save even more with a Didi referral code? Here's how it works: Get $20 in ride vouchers each time you invite friends or family to join DiDi and start taking rides.
New users save up to $20 off their first ride. Plus, you'll get Didi vouchers to use. The Didi vouchers will be instantly credited to your account and they have an expiry of 14 days. Didi referral codes are only valid for new users.
DiDi promo code: Start riding now to save
How does the DiDi promo code work? New DiDi customers get a free ride and up to $20 off Didi. By using a DiDi promo code when booking a ride via the DiDi app, readers can tap into lucrative discounts. The benefits don't stop either, with existing users able to access limited-time DiDi promo codes and discount codes too.
If you're a new user, simply follow the steps below:
Step 1 – Download the DiDi mobile app: Locate and download the DiDi app (Android or iPhone) from the App Store. Follow the prompts, enter your Apple Store or Android password and the app will take approximately 30 seconds to download and install.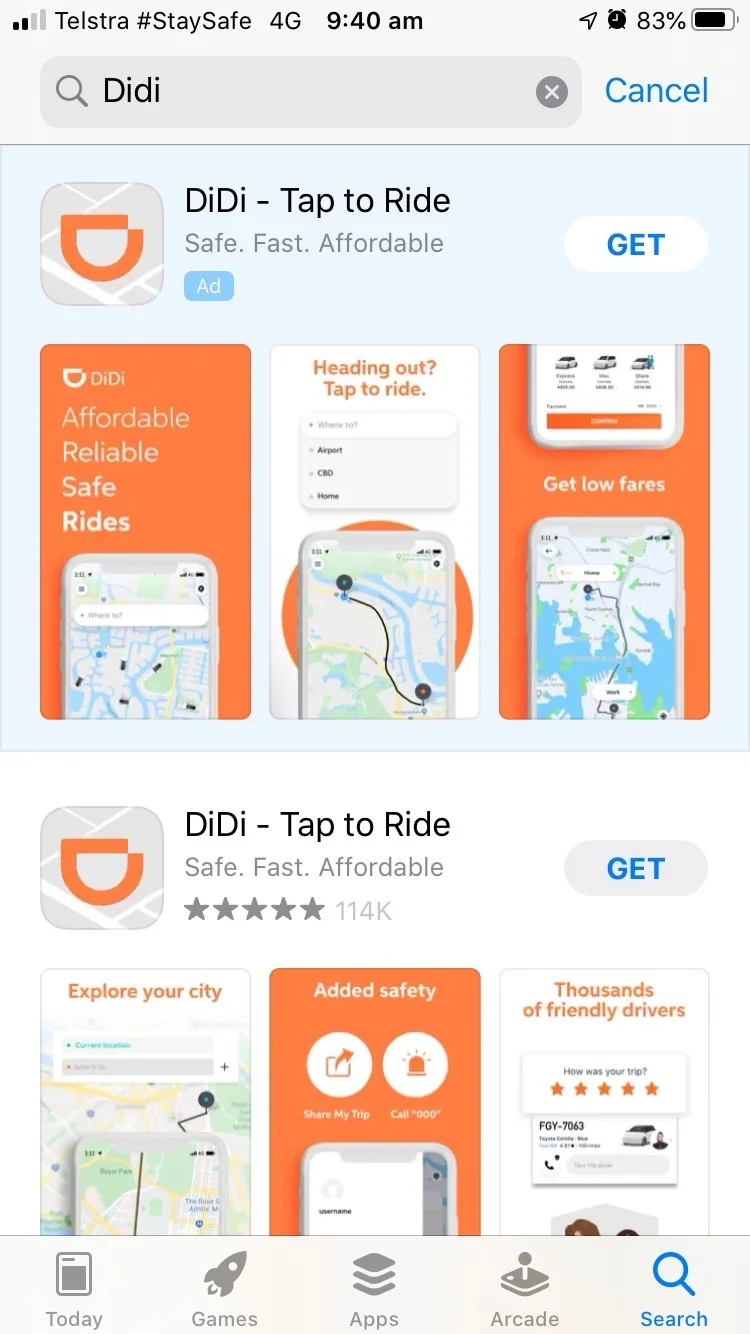 Step 2 – Open the Didi app: You'll be prompted to allow the following permissions: Location and Notifications.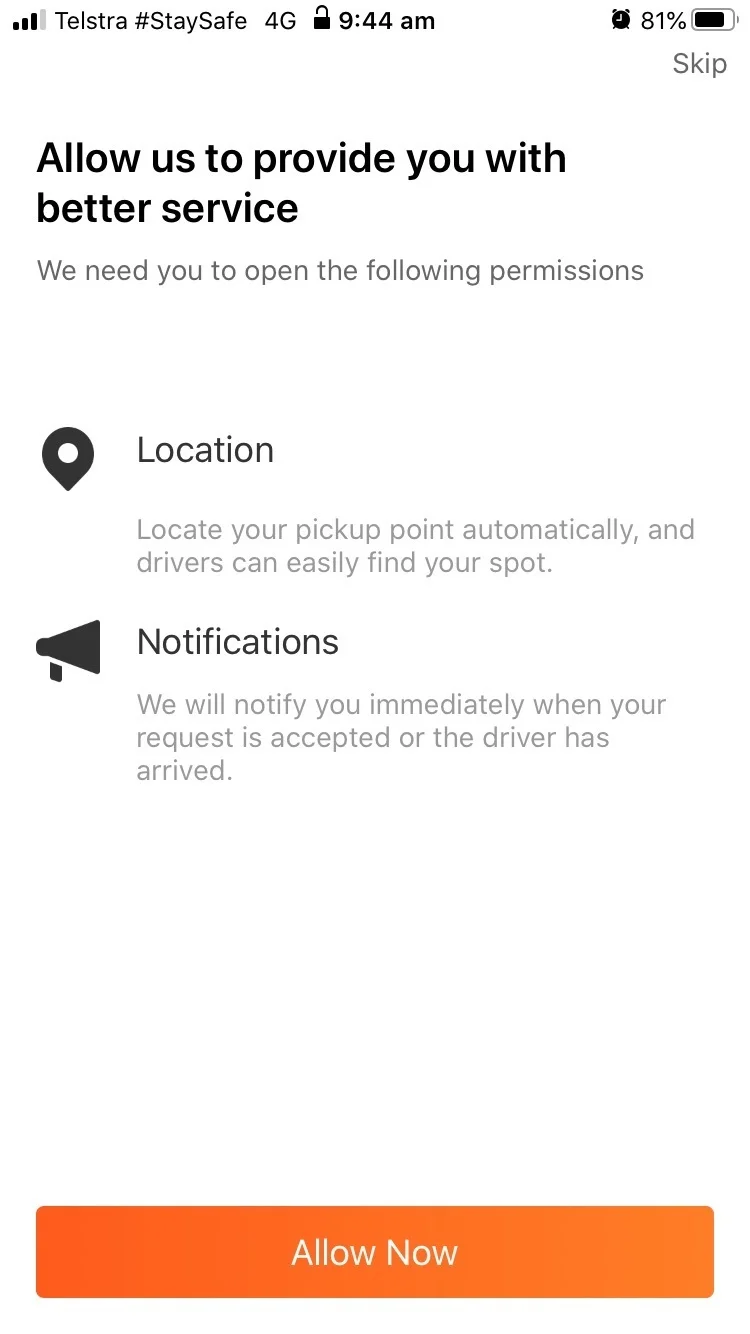 Step 3 – Enter details: Enter your mobile number. You'll then receive a six-digit verification code via SMS. Enter the code and then create your password.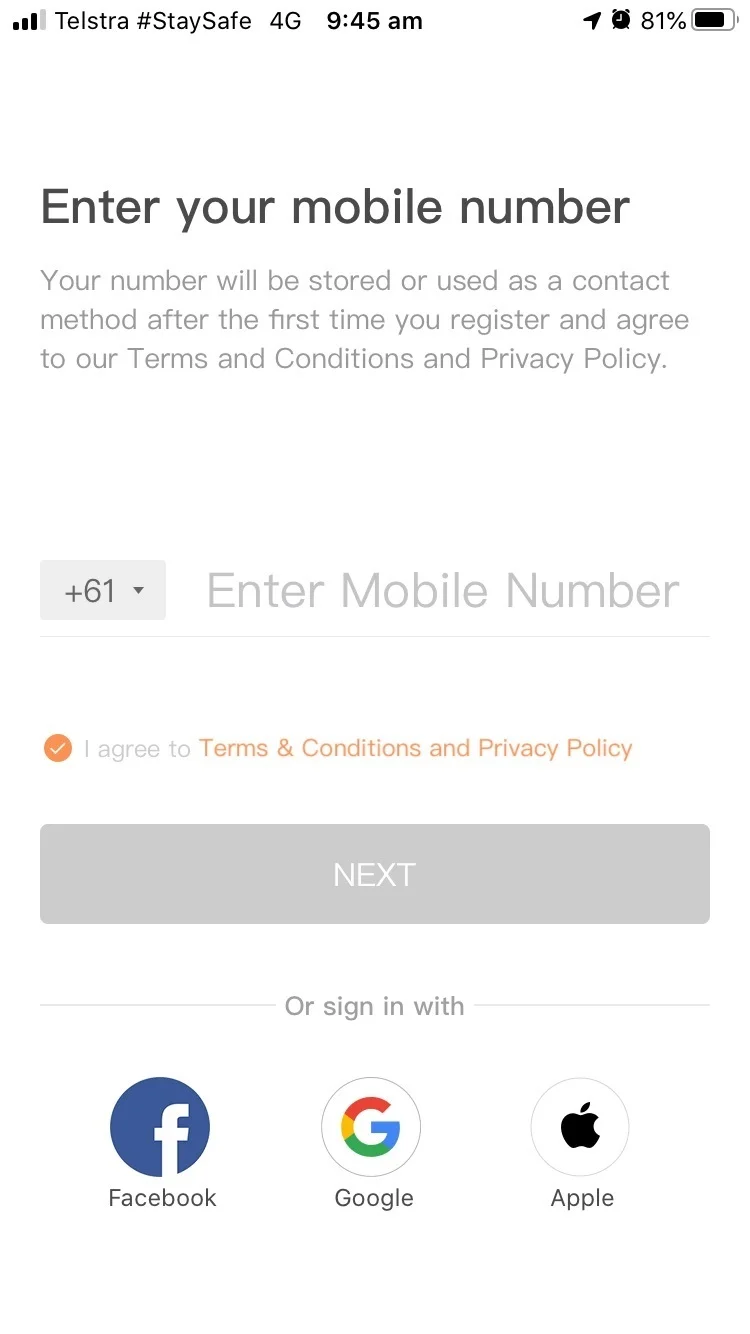 Step 4 – Enter personal details: first and last name and your email address.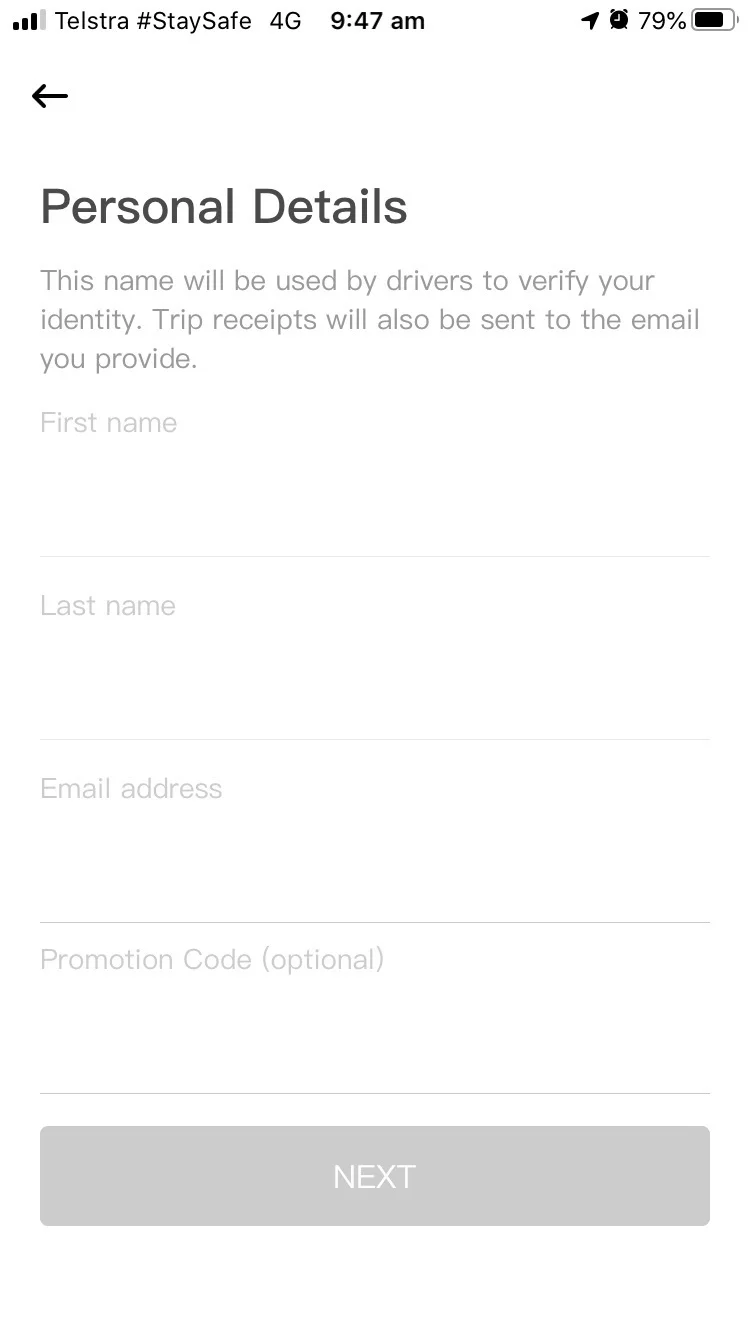 Step 5 – Enter promo code: At this point, you'll need to enter our DiDi promo code in the promotions tab, under 'Redeem a promo code'. The promotion code to enter is Z6PA3R2Q and it's available below:
Then, add your payment details and you're good to go.
Don't worry if you don't enter a Didi promo code at the sign-up stage. You can enter it later by hitting the menu icon on the top left of your screen. Select "Promotions" and enter the code. Click "Apply". Voila, it's time for your free ride!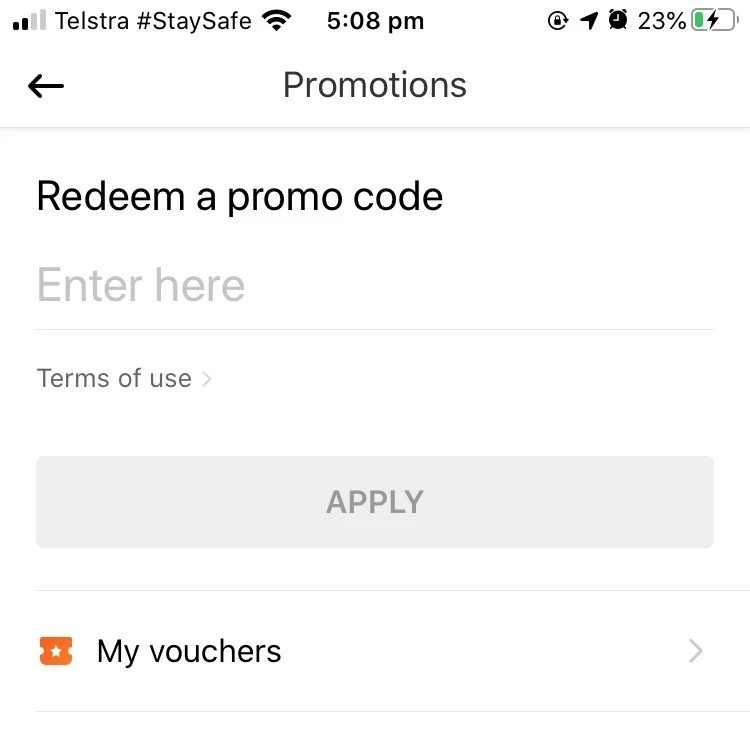 How do I apply a DiDi promo code to my trip?
After you've consumed a DiDi promo code, there are still plenty of other opportunities to save. If you have vouchers or coupons to use, you can view these by heading to "Promotions" from the main menu in the DiDi app, then clicking on "My vouchers".
Here's a handy tip: With Didi, you don't have to game your trips by choosing the best % discount voucher or lump sum discount to apply, as you do with Ola. Instead, we love that DiDi applies the highest non-expired promo code first.
Booking a cheap ride is as simple as opening the DiDi mobile app, selecting your pick up and drop off point, choosing your Express or Max car, and then clicking "Confirm". Note: you'll need to have entered payment method/details already.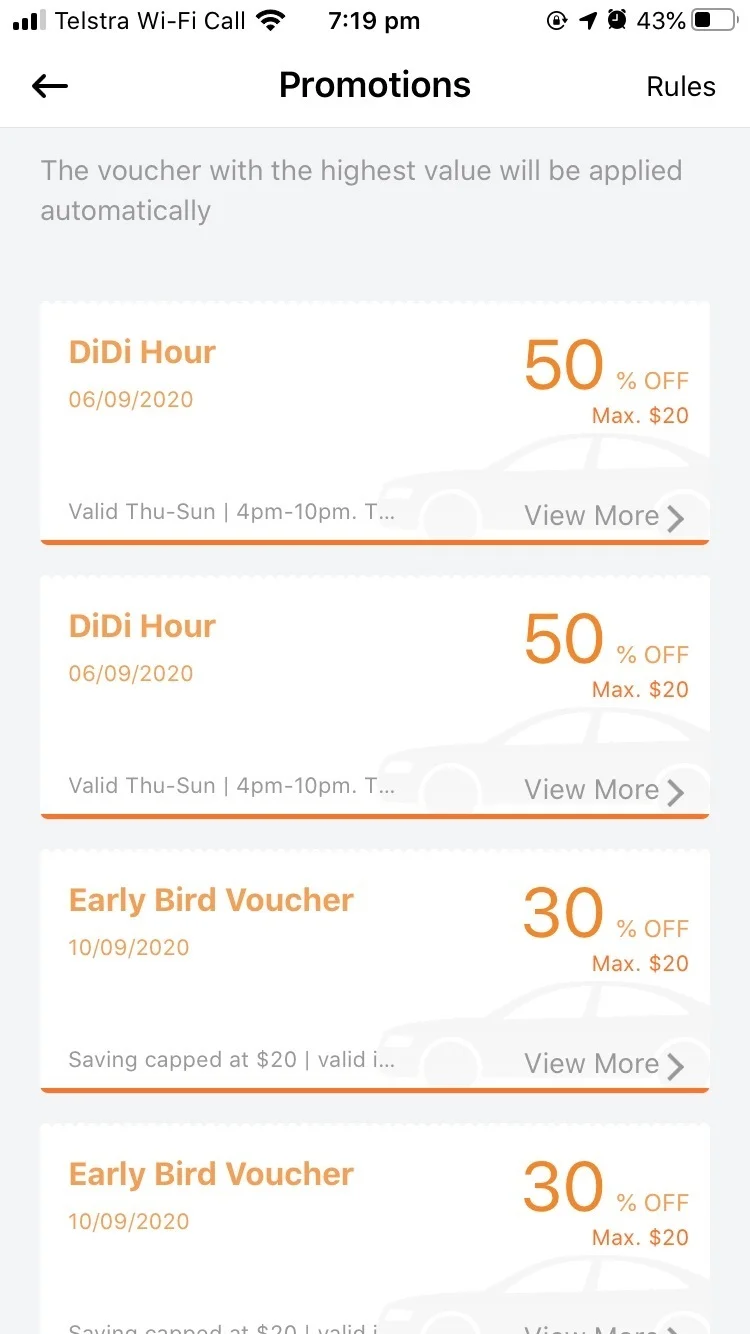 If your DiDi referral code or promo code doesn't cover the whole fare, you'll only pay the difference with your nominated credit card or debit card. But, if your DiDi booking costs less you'll ride for free!
Do DiDi coupon codes and discounts work for existing users?
Good news. After you've become a registered user of the DiDi rider app and once you have used an initial DiDi promo code, it is possible to access additional promo codes and discounts as found here.
Existing customers sometimes also get access to limited-time DiDi coupon codes, promotions and discounts from within the DiDi app. These offers may be targeted, and they typically give up to 30% off (and sometimes even 50% off) a DiDi ride.
You can locate all current DiDi coupon codes from the 'Promotions' section of the DiDi mobile app.
DiDi Promo Code Sydney
Travelling around Sydney can be expensive and rather slow. Consider applying a DiDi promo code to or from Sydney Airport to ease the pain. You can find our DiDi Promo Code Sydney below: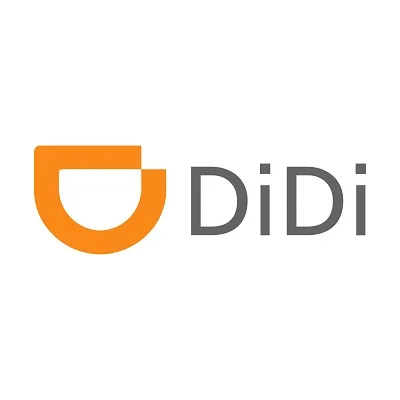 DiDi Promo Code Melbourne
After launching successfully in Melbourne, DiDi promo codes have taken the local rideshare market by surprise. And with our DiDi Promo Code for Melbourne, transportation simply doesn't get easier! Use our DiDi Coupon Code Melbourne below: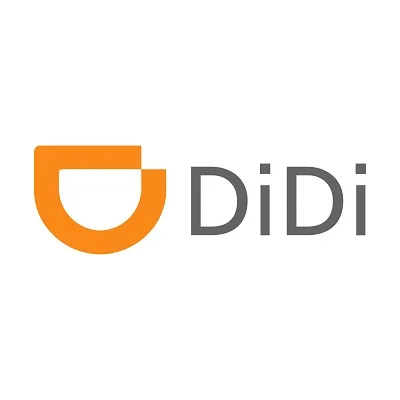 DiDi Promo Code Brisbane
Residents of the River City have flocked to DiDi rideshare, due to sharp pricing and excellent availability of drivers. Plus, ride for less with ours Promo Code Brisbane, available below: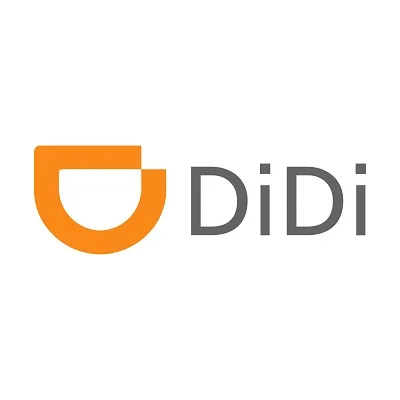 DiDi Promo Code Perth
Even residents in our western-most city can save big by using a DiDi Promo Code for Perth for a discount off your first ride. Access our DiDi Promo Code Perth below: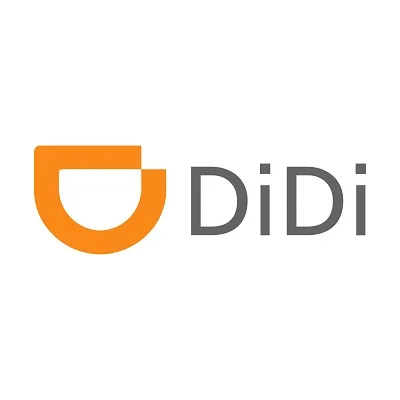 DiDi Promo Code Gold Coast
Tourists and residents alike on the Gold Coast are able to head to the sparkling sandy beaches of Noosa or the strip with Didi promo codes as well. Access our DiDi Promo Code Gold Coast below and get a free ride: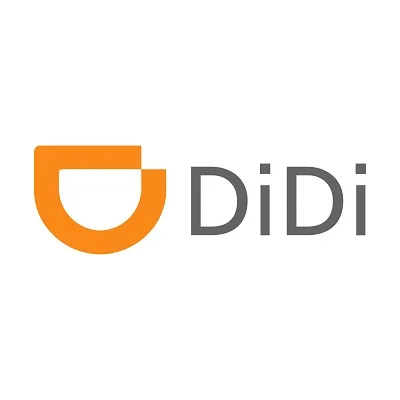 DiDi Promo Code Sunshine Coast
Sunshine Coast residents are also catered for with the entry of DiDi into the local market recently. Use our DiDi Promo Code for the Sunshine Coast, with full details below: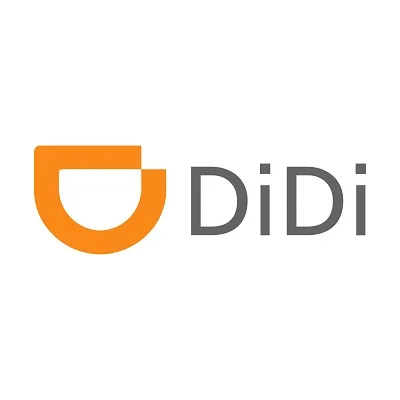 DiDi Promo Code Geelong
Geelong was one of the first cities to be serviced by DiDi and it has cemented itself as a favourite rideshare service there. Geelong residents can still get out and about with our DiDi voucher below: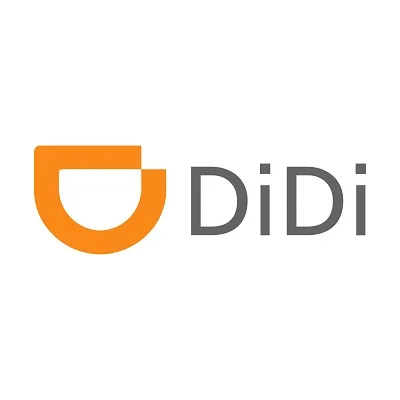 DiDi Promo Code Newcastle
Residents of Newcastle aren't forgotten by DiDi and are well serviced. New and existing uses can use our code below: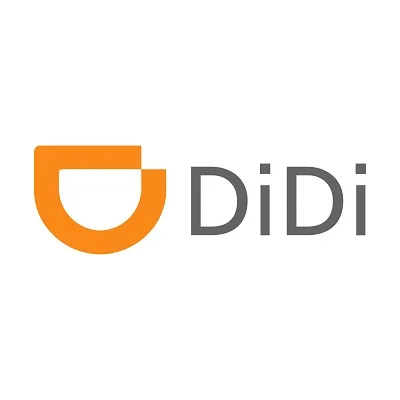 DiDi Promo Code Adelaide
DiDi expanded to Adelaide in 2020. It's slowly becoming one of the most popular rideshare mobile apps in town. If you're searching for an Adelaide DiDi promo code you can use for a free ride, you've found it here! Click below for our DiDi Promo Code Adelaide: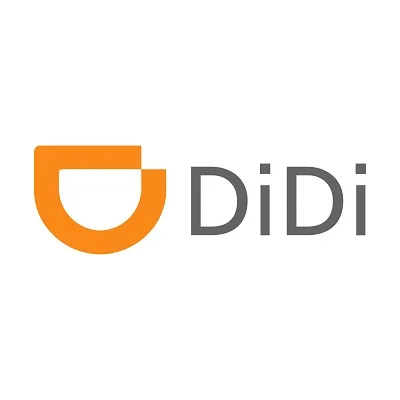 DiDi airport promo codes
Quite often, we're asked whether DiDi offers promo codes specifically for airport trips. We're not aware of any yet, but bookmark this page and return regularly to check out any new promo codes we come across. Some offers may also be targeted to existing users or valid for a set number of rides.
The good news is that you can use our DiDi promo code and DiDi discount codes in general for airport pickups at the Rideshare ranks.
Which Australian cities does DiDi service?
DiDi rideshare arrived in Australia in June 2018 and since then has steadily expanded its offering to cities by offering affordable rides and appealing discounts to new users. While its' uptake has not been as rapid as Ola or Uber, it is making headway.
With 75,000 drivers and 1.5 million customers, DiDi now services a huge 28 major cities, offering more places to use a Didi voucher. The major areas covered are listed in the table below:
| State | Capital City | Regional Cities |
| --- | --- | --- |
| New South Wales | Sydney | Newcastle, Central Coast, Wollongong, Coffs Harbour, Wagga Wagga, Port Macquarie |
| Victoria | Melbourne | Geelong, Ballarat, Bendigo, Shepparton |
| Queensland | Brisbane | Gold Coast, Sunshine Coast, Townsville, Cairns, Toowomba, Mackay, Rockhampton, Bundaberg, Hervey Bay, Gladstone |
| South Australia | Adelaide | |
| Western Australia | Perth | Busselton, Bunbury |
| ACT | Canberra | |
Tasmania and the Northern Territory have recently launched on the Didi network.
As of mid-2021, Didi has made good with its intention to move into many more regional areas. In particular, Canberra/ACT services, regional centres such as Wollongong and Wagga Wagga in NSW, Mackay, and Bundaberg in Queensland, and Bunbury and Busselton in Western Australia are now all on the Didi network.
There is also an intention to operate in Ballarat, Bendigo, and Shepparton-Mooroopna, however, this may well be delayed by the Victorian State Government response to COVID-19.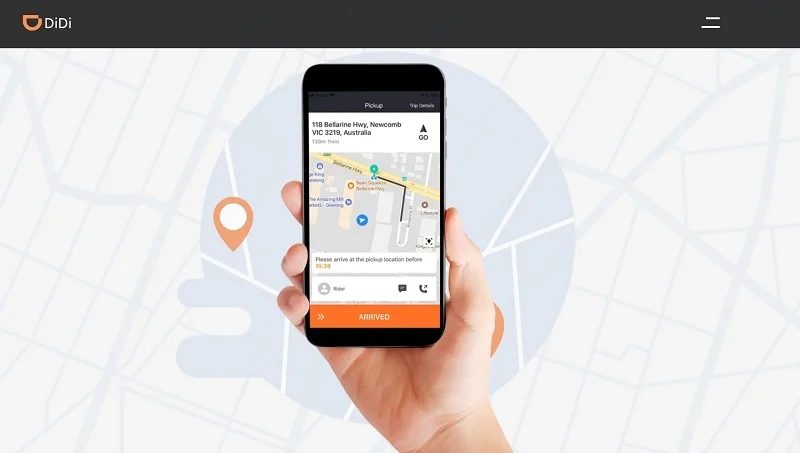 DiDi Express vs DiDi Max vehicles
DiDi Australia offers just two categories of vehicles, Express, and Max. The range is more limited than other rideshare services but should satisfy the vast majority of requirements.
DiDi Express is for your everyday rides and can accommodate four passengers comfortably. DiDi Max vehicles are larger people mover type vehicles and can carry up to six people – typically more suited to transporting a family and its luggage to the airport. If you have a Didi discount code, why not use it for up to $20 or more a Max ride?
| Capacity | DiDi | Ola | Uber |
| --- | --- | --- | --- |
| 4 people | DiDi Express | Prime Sedan | UberX or Comfort |
| 6 people | DiDi Max | Prime SUV | UberXL (5 people) |
DiDi Max vehicles are approximately 40% more expensive than DiDi Express.
Why choose DiDi?
When it comes to ridesharing services, there are many different options out there. Above and beyond the ability to apply a Didi referral code, here are some of the key reasons to choose DiDi for the longterm:
Contactless payments: With anxiety about Covid-19 and the handling of cash, it is reassuring that payments with DiDi are seamlessly taken through the Didi rider app, debited directly from your credit card or debit card.
Safety: DiDi has a strong raft of safety features within its app, including:
SOS button – Press within the Didi rider app to contact law enforcement and your trusted contacts.
Unmatch drivers – Ensure you never receive a rider from the driver again.
Share trip – Broadcast your presence to trusted contacts live via GPS.
Private numbers – Both yours and the drivers' numbers are anonymous.
Hidden addresses – Your pickup and drop-off address is hidden once the trip finishes.
Facial verification – Your Drivers' face is matched to his profile to ensure he is the actual one driving.
Tripcheck – Software checks for any anomalies during the trip and will alert you if so.
Better compensation for drivers: DiDi drivers receive better compensation for their services when compared with other leading rideshare apps.
Ridesharing: (literally!) DiDi can match your trip to other riders and allow you to split the cost with them.
DiDi Care: For the most concerned and vulnerable, DiDi has launched DiDi Care. For a cost of five percent more of the ridesharing fee per km, riders can expect increased hygiene and cleanliness on their ride.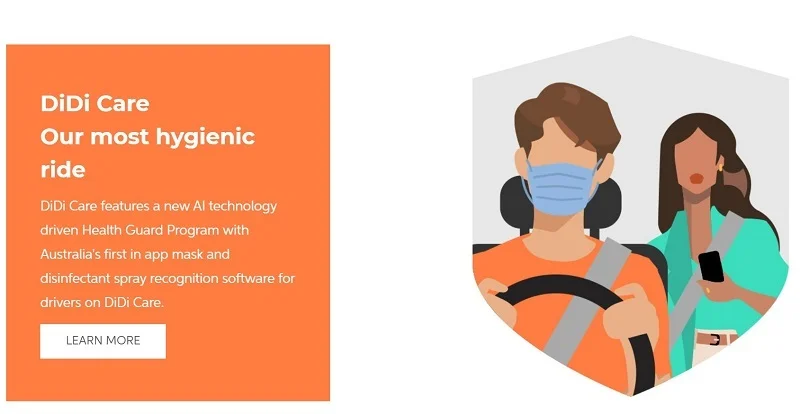 DiDi: Pros and Cons
Sure, Didi promo codes and coupons can save you money, but how does Didi stack up? Read on to discover what's great, and what we think Didi could improve.
DiDi vs Ola vs Uber compared – Which is better?
So you've found a Didi promotion code or Didi voucher, but is it worth using the service? Just as Ola launched in 2018 here in Australia, so did DiDi. Both compete for head-on market share, both against Uber. All rideshare apps have grown aggressively, strengthening market share through referral codes and even loyalty programs. To help you understand which rideshare app is better, we've put together the following table to compare all three rideshare services and tell you everything you need to know.
| Consideration | Uber | Ola | DiDi |
| --- | --- | --- | --- |
| Australian cities/locations serviced | 40 +/- | 8 | 9 |
| Is airport pick-up available? | Yes | Yes | Yes |
| Are Credit Cards accepted? | Yes | Yes | Yes |
| Are gift cards accepted? | Yes | No | No |
| Is cash accepted? | No | No | No |
| Wide range of different vehicles on offer? | Yes | No | No |
| Are referral codes offered to new users? | Yes | Yes | Yes |
About DiDi
Didi Chuxing Technology Co. (DiDi) is a Beijing headquartered company. It was formed to provide Didi rider app-based transportation services, including private car-hailing, taxi-hailing, social ride-sharing, and bike-sharing; on-demand delivery services; automobile services, including sales, leasing, financing, maintenance, fleet operation, electric vehicle charging, and co-development of vehicles with automakers. Many of these services operate globally but are yet to reach Australia. Find out more at didiglobal.com
In 2020, DiDi's platform boasts more than 600 million users and tens of millions of drivers.
Frequently Asked Questions (FAQ) – DiDi discount codes
Is DiDi cheaper than Uber?
Anecdotally, DiDi appears to be roughly 10% cheaper than Uber. Base fare, minimum fare, charge per minute, charge per kilometre are all slightly cheaper than Uber. The biggest price differential is the cancellation charge, which is $10 vs $4. With a Didi promo code, you'll save even more.
How do I use a DiDi promo code?
It's easy to save up to $20 with our DiDi promotion code. Simply download the DiDi mobile app, enter the promo code Z6PA3R2Q into the "promotions" field before your first journey and your discount will register.
Where can I use a DiDi promo code?
You can use our DiDi voucher all around Australia. Adelaide, Brisbane, Geelong, Gold Coast, Melbourne, Newcastle, Perth, Sunshine Coast, and Sydney are all serviced by DiDi Australia.
Are student discounts available with DiDi?
Yes, you can use your UniDays account to access an additional Didi promotion code, for a further 10% off rides.
Does DiDi provide car seats for children?
No. users are not presented with an opportunity to request one during the booking via the mobile app, so you may wish to supply your own.
Can DiDi drivers deny someone a ride with a service animal?
Under Commonwealth law – Disability Discrimination Act 1992, neither a ride-sharing app or a taxi may deny a service animal into their car.
While you're here: Subscribe to our newsletter for the latest tips, deals and news. It only takes a few seconds and we respect your privacy: