Author's Note re COVID-19: Considering a trip to Singapore with Singapore Airlines? Make sure you read our Ultimate Australia Travel Bubble Guide to learn about the Vaccinated Travel Lanes in operation with Singapore Airlines.
Recently we visited the Singapore Airlines SilverKris First Class Lounge before a trip from Melbourne to Singapore, flying on the flagship A380 suites. All in all, the lounge provides a relaxing, yet practical space for both leisure and business travellers to unwind before their flight, with solid dining options available.
Locating the Singapore Airlines SilverKris Lounge
The lounge is located a ten-minute walk down the concourse after clearing customs. While small, the space is softly lit and furnished in a subtle and understated way with luxury fabrics and Singapore Airlines' signature Poltrona Frau leather chairs.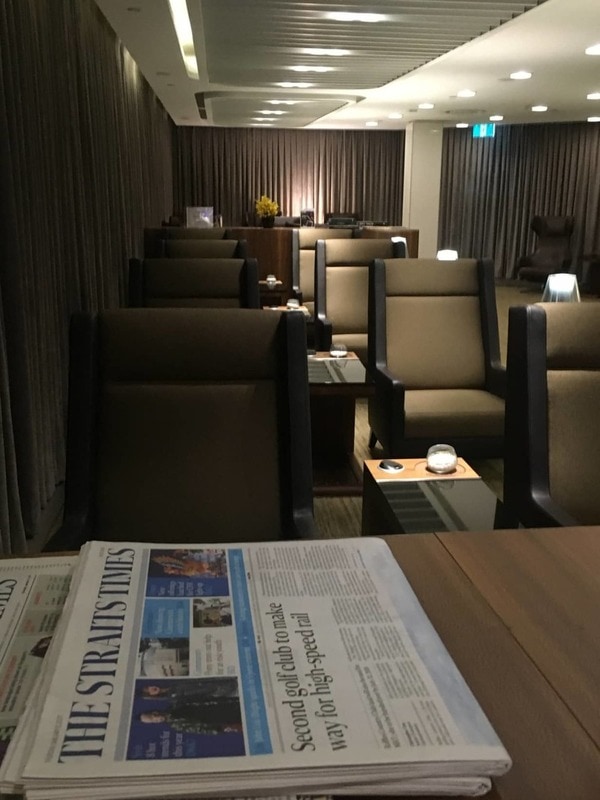 Visitors will find comfortable seating suitable for either relaxing or working. Cleverly the power points are positioned on side tables for easy access.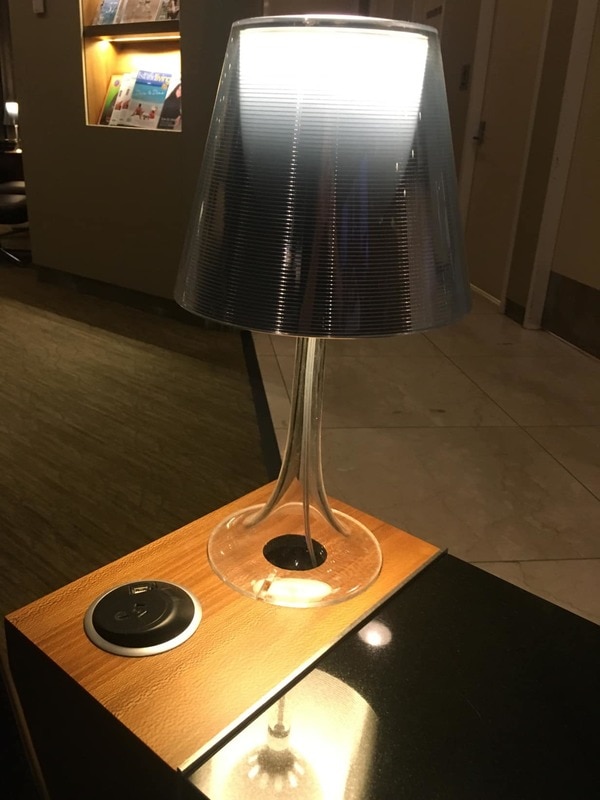 For those feeling peckish, a small buffet is located near the entrance of the lounge.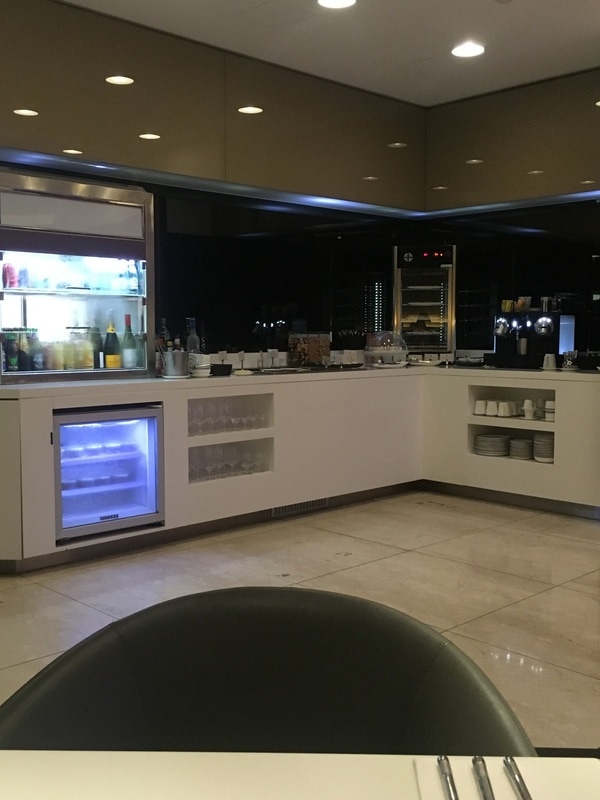 Fine Dining at the SilverKris First Class Lounge
When we visited, it was stocked with nibbles and small plates of food. The petit desserts were supplied from Melbourne eatery Cafe Vue.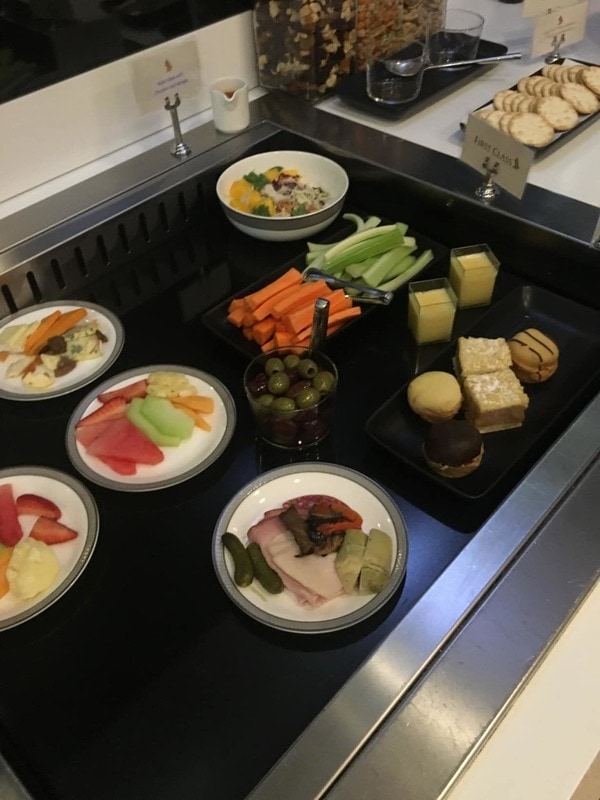 At the adjoining all-hours self-service bar, the range of beverages on offer includes Veuve Clicquot NV, juices and San Pellegrino mineral water…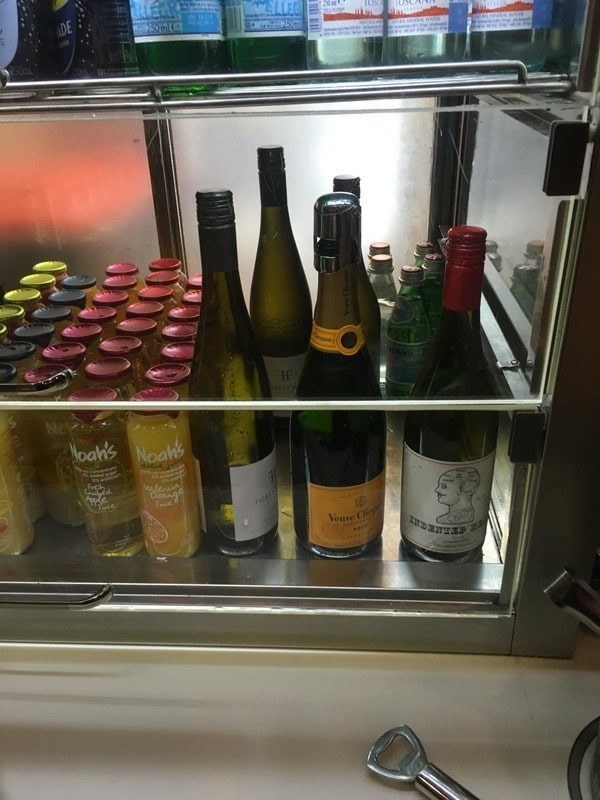 …as well as a broad range of spirits and several respectable red wines.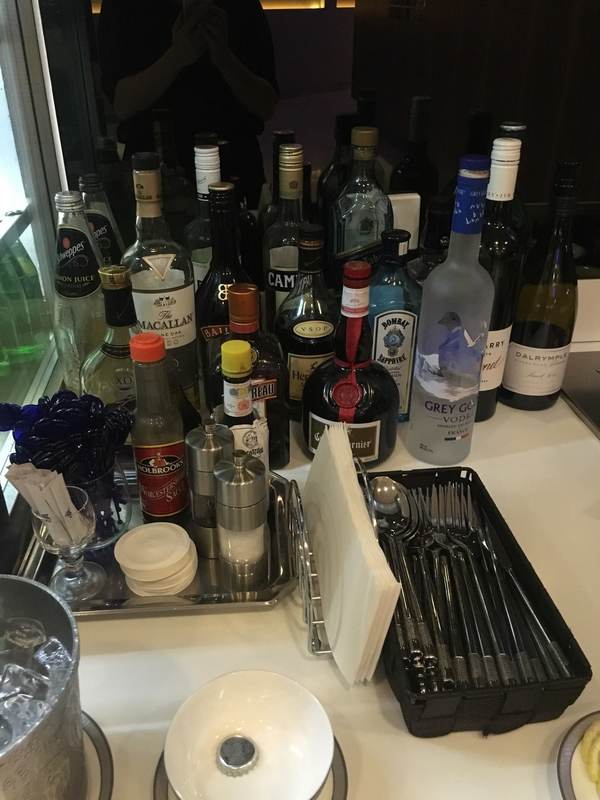 Both the SilverKris business class and first class lounges offer an a la carte dining option. After helping ourselves to a glass of Veuve Clicquot, we took a seat in the dining area. The lounge attendant greeted us as soon as we sat down and presented us with the menu. A range of (somewhat generic) western and Asian food options were on offer. The first class lounge menu, however, also incorporates an exclusive 'signature' laksa.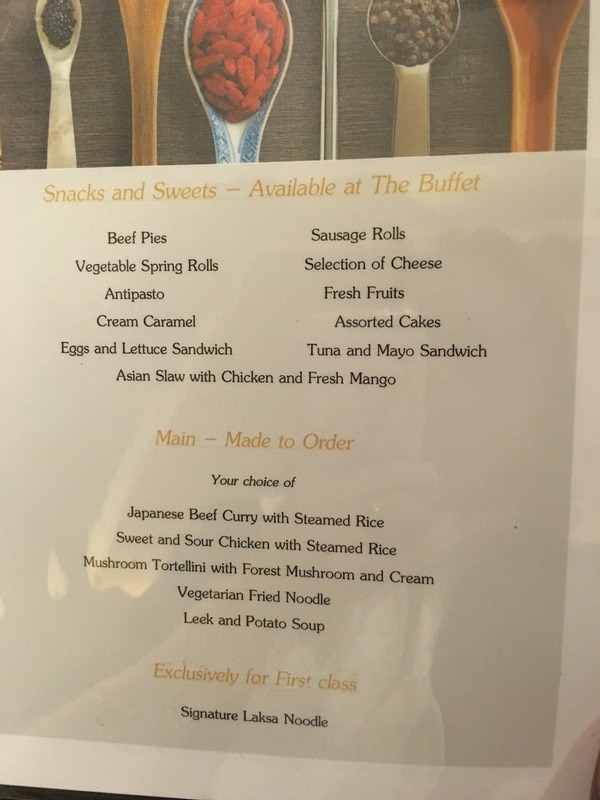 Standout Laksa
The attendant recommended we choose the chicken and prawn laksa and advised us that it was a recipe that the lounge team had fine-tuned over a number of months. It was a standout dish, and arguably one of the best laksas we've ever come across either in Australia or in South East Asia – the broth was rich and balanced and the tender chicken, juicy prawns and noodles were cooked to perfection.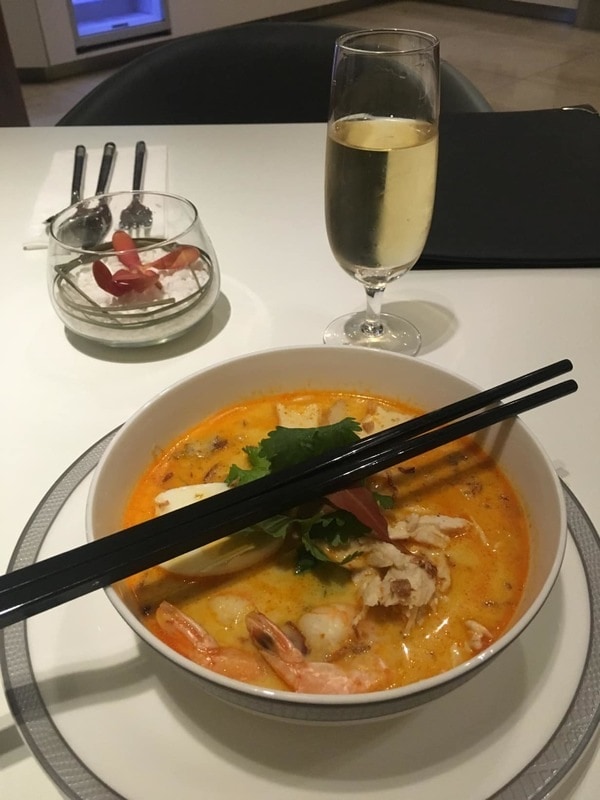 We then followed with a small serving of the 'Asian Slaw' with chicken and mango. While this dish was nice and light, it lacked dressing and paled in comparison to the laksa.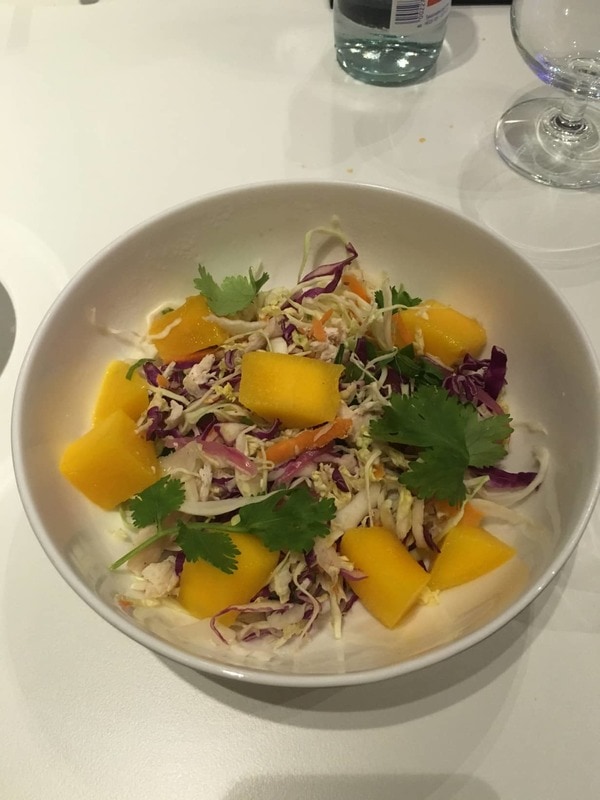 With that, it was time to depart for the gate to catch our flight to Singapore flying on the flagship A380 in 'suites class'.
While you're here: Subscribe to our newsletter for the latest tips, deals and news. It only takes a few seconds and we respect your privacy: