For business-friendly benefits, the American Express Platinum Business Card (with 200,000 bonus points) has you covered.
When it comes to designing business cards, Amex is ahead of the pack.
Above and beyond the incredible sign-on bonus, Amex's business metal charge card could help save you time and money. The perks offer significant value each and every year.
Add in a dedicated account manager and the ability to earn up to 2.25 points per $1 spent on purchases – and it's clear that this Card makes sense for business.
And, when it comes time to travel again, you could benefit from lounge access, hotel benefits, comprehensive insurance and more.
Receive 200,000 Membership Rewards points and a $300 Statement Credit when you spend $5,000 on your new Card within 3 months of your approval date. Offer ends 24th March 2021. New American Express Card Members only.
As you would expect for a Card loaded with points and perks, the American Express Platinum Business commands a significant annual fee of $1,750. However, for business owners who can make use of the included benefits, this Card could be a keeper for the long-term.
In this article, we'll showcase the many ways business owners can extract maximum value from the American Express Platinum Business Card.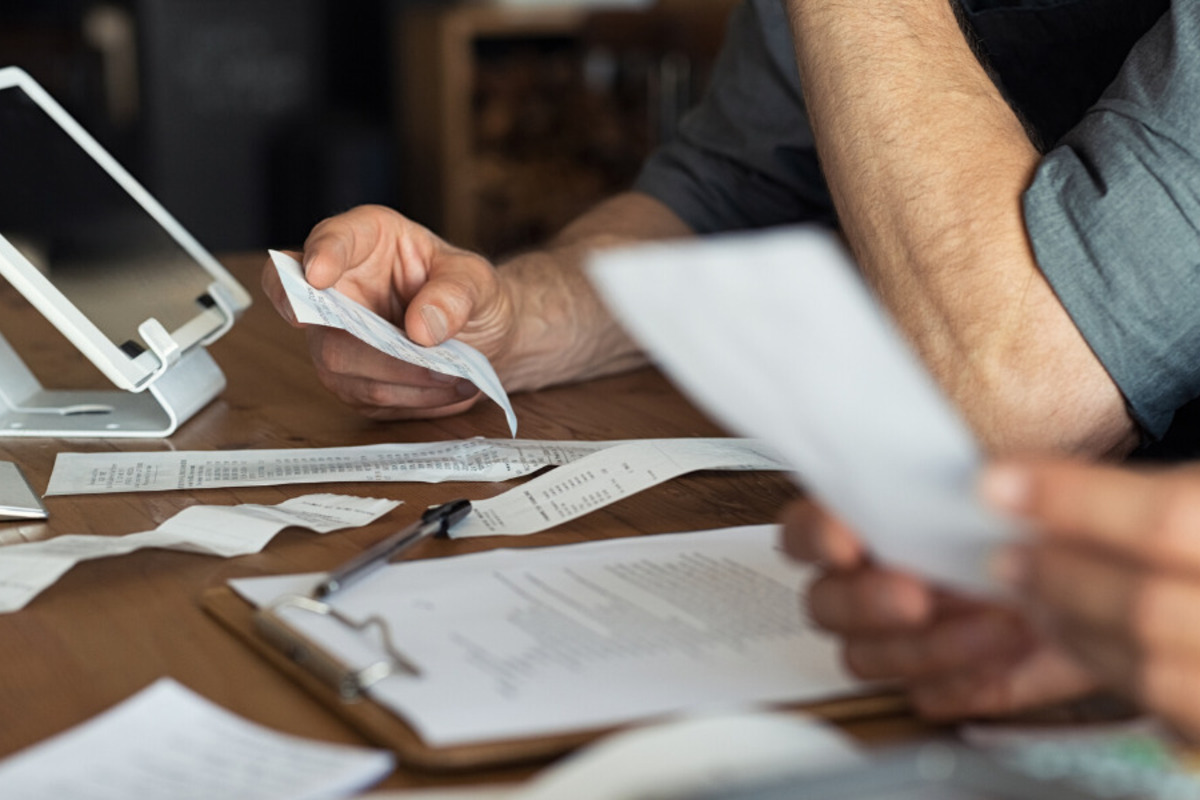 Access powerful spending power
Unlike a Credit Card, the American Express Platinum Business Card offers no pre-set spending limit. No pre-set spending limit could enable you to access a much higher monthly spending limit than if your business was to hold a standard credit card with a fixed limit.
You could have up to 55 days from the time you make a purchase until that repayment is due – that's valuable time to pay suppliers while you wait to get paid.
RELATED: Choosing a Business Card with no pre-set spending limit
How does it work? By demonstrating that you have the funds to pay off your balance, Amex could provide you with a powerful line of credit , to support your business to grow.

Calling all Business Owners & ABN Holders
Discover how to earn rewards points and perks for your business.
Bear in mind that while there's no pre-set spending limit, this doesn't mean you or your business can spend whatever you like – it does not mean unlimited spending. Your 'hard' limit could change from month to month, and it will largely depend on your spending habits.
Your purchases are approved based on a variety of factors, including current spending patterns, your payment history, credit records, and financial resources known to American Express.
Take off with 200,000 bonus Membership Rewards points
For a limited time, American Express are offering new Card Members who meet the eligibility and minimum spend criteria a bonus of 200,000 American Express Membership Rewards points. This offer ends 24 March 2021.
200,000 Membership Rewards points is enough to get you travelling in style or redeeming for a range of different gift cards via American Express.
While international travel is off the cards for most businesses at present, with no points expiry, you can earn now and use them for flights later.
200,000 points are worth the equivalent of 100,000 frequent flyer points or miles in leading airline programs including Qantas Frequent Flyer, Singapore Airlines KrisFlyer or Cathay Pacific Asia Miles.
Points redemption rates are subject to availability. Taxes and fees may apply.
Stay up to date with an Australian Financial Review subscription
The American Express Platinum Business Card delivers an Australian Financial Review multi-device digital subscription.
This premium benefit is normally priced at AU$628 per year.
This subscription could help you and your business to stay across the latest news covering finance, investment and politics from Australia and worldwide.
Enjoy your very own dedicated Account Manager
Your dedicated Account Manager is there for commercial enquiries relating to your business expenses – from questions about working capital to financing requirements and everything in between.
Unlock rewards for your business with AccessLine
AccessLine is a payment facility that allows you to access all of the benefits of your Amex Card, every time you pay a business expense.
With AccessLine, eligible American Express Business Card Members can make fast, secure payments to suppliers within Australia and overseas – even if they don't accept cards.
RELATED: Read our Guide to AccessLine
Once your business has applied and is approved to use AccessLine, a 2.15% Trade Service Fee applies per transaction.
When paying via AccessLine, you'll earn Membership Rewards points for every $1 you spend depending on your Card, and if you are enrolled.
Access mentoring and business grant opportunities with Amex Ideas Exchange
Amex Idea Exchange is an initiative designed to help Australian business owners reach full potential.
From time to time, Amex Idea Exchange offers a series of mentoring opportunities and small business grants. These initiatives are exclusively available to American Express business / corporate cardholders and merchants.
So far this year, Amex has partnered with Rare Birds to offer mentorship packages, designed to provide expert advice to businesses of all sizes. In addition, American Express has also released a series of small business grants (currently closed).
With the first competition wrapping up earlier in June 2020, keep an eye out for more coming later in the year.
RELATED: Everything you need to know about Amex Idea Exchange
Throughout the year, Amex Idea Exchange offers virtual masterclasses, mentoring events, informative resources and podcasts.

Take off on the ultimate staycation or domestic trip with Accor Plus
Accor Plus membership normally costs $399 however it is provided as a complimentary benefit to American Express Platinum Card Members.
This popular membership scheme offers a free night's stay at many hotels in Australia and the wider Asia Pacific region. The free night, while subject to availability, can be worth over AU$400 alone.
You can also enjoy up to 50% off the food bill at over 1,400 hotel restaurants and a fast track to elite Accor Live Limitless (ALL) membership status.
Accor Plus boasts an extensive range of participating properties in the Asia Pacific. This includes a range of five-star properties in Australia (across many capital cities), making Accor Plus a valuable commodity for your next domestic trip or staycation.
Even if you only stay or dine at Accor properties infrequently, an Accor Plus membership can provide you with significant savings.
Bear in mind that blackout dates may apply at some properties, and it's subject to availability, so it pays to book as early as you can.
And, while you could choose to use your Stay Plus benefit at an Ibis, redeeming it at one of Accor's participating five-star hotels – a Sofitel, Pullman or a Grand Mercure, for example – will ensure you extract maximum value.
Read our Guide to Accor Plus to find out more.
Plus, enjoy other rewarding benefits when you choose to travel again
When it comes to delivering hotel and lounge benefits, the American Express Platinum Card is unsurpassed. Amex Platinum Business Card Members can benefit from numerous perks that will be available to use when domestic and international travel ramps back up again.
Global Lounge access
Whether travelling for business or leisure, airport lounge access is a valuable benefit that could allow you and your employees to relax in style before your flight. The Amex Platinum Business Card delivers premium benefits here, with access to over 1,200 airport lounges in more than 130 countries.
Two Priority Pass memberships
The Amex Platinum Business Card unlocks complimentary Priority Pass membership for the primary Card Member and one nominated additional Card Member.
Priority Pass operates Airport Lounges globally, while also boasting an extensive footprint in Australia. Travellers enjoy free food and beverages, newspapers and magazines, relaxation and working spaces, showers, and more — all away from the hustle and bustle of the main terminal. In most lounges, members are permitted to bring in one guest (subject to availability, restrictions and charges may apply).
Of course, taking up membership and actually using it in the practical sense are two different things.
Realistically, even if you only use your Priority Pass benefits three or four times per year, it's possible to extract significant value.
Plus, access other luxury airport lounges around the world
The American Express Platinum Card unlocks unlimited access to a range of other quality Airport Lounges. These include:
American Express branded Lounges, including the Amex Lounge at Sydney International Airport and Melbourne International Airport. There is also the ability to utilise premium international Amex Centurion Lounges internationally at airports including Hong Kong and San Francisco (guest policies vary)
Plaza Premium Lounges, and
Delta Sky Club Lounges when travelling on Delta.
Exclusive access to the Fine Hotels and Resorts programme
The American Express Platinum Business Card delivers access to exclusive benefits at over 1,000 high-end properties worldwide through the American Express Fine Hotels & Resorts programme.
Essentially, when booking directly with American Express for a stay at participating properties, Card Members get:
Daily breakfast for two people
Room upgrades when available
Noon-check in when available
A special amenity at each property (such as a US$100 food and beverage credit or a massage for two people; varies by property).
Fine Hotels & Resorts is also one of the only programs to offer a guaranteed 4 pm late check-out.
With Fine Hotels & Resorts, Amex state that it's possible to obtain an average total value of AU$700 based on stays for two nights. This is based on FHR bookings in 2018 for stays of two nights. Keep in mind this varies based on property, room rate, upgrade availability and use of benefits.
Even if you only use your Fine Hotels & Resorts benefit once each year, there is substantial value to be extracted here.
A fast track to elite hotel status with leading chains
Obtaining elite tier status with a hotel loyalty scheme usually requires many stays and a significant spend outlay. American Express Platinum Business Card Members can enrol to receive elite membership for primary and additional cardholders across multiple programs, including:
Hilton Honors (Gold Status). Hilton operates over 500 properties worldwide
Marriot Bonvoy™ Gold Elite Status. Over 6,500 properties come under the Marriott umbrella
Radisson Rewards (Gold Status)
The benefits on offer vary between programs but may include room upgrades, early and/or late checkout (subject to availability), breakfast (at selected Hilton properties) welcome amenities and free internet access.
Over time, these perks can provide you with significant value for money when you travel.
Up to 20% on First and Business Class airfares
Amex Platinum Business cardholders can access savings of up to 20% on First and Business Class airfares through the International Airline program.
Even if you only purchase premium airfares for business or leisure infrequently, making use of this benefit could save you a significant amount of money.
There are currently many airlines participating in the program, including Qantas Airways, Singapore Airlines, Qatar Airways and Emirates.
To qualify for the discount, airfares must be purchased through the Platinum Travel Service and paid for on the Platinum Business Card.
Save time and money with many business-friendly benefits
The American Express Platinum Business Card unlocks plenty of other benefits designed to offer maximum value for you and your business. There are too many to cover here in full, but they include:
Integration with leading business software: keep track of business expenditure using Quicken or MYOB.
Access the Platinum Concierge on-call service: Get assistance with dining and entertainment experiences
Arrange up to 99 additional cards: Additional cards can be provided to employees at no extra charge. The points earned are credited to your account. Additional Card Members will be able to access many of the exclusive perks we've covered above.
Summing up
When it comes to backing business, the American Express Platinum Business Card is simply unmatched.
Above and beyond the incredible sign-on bonus, Amex's top business metal charge card delivers many benefits to save you time and money. The perks on offer can add up to thousands of dollars in value each year.
While the annual fee is $1,750 per year, the strong array of business-friendly benefits could see this card take pride of place in your wallet for the long-term.
This article has been prepared in partnership with American Express.
Fees, charges and Terms and Conditions apply. All information is correct as 22 July 2020 and is subject to change. Cards are offered, issued and administered by American Express Australia Limited (ABN 92 108 952 085).
While you're here: Subscribe to our newsletter for the latest tips, deals and news. It only takes a few seconds and we respect your privacy: